Guide to Legal Writing: 7 Simple Hacks for Your Law Assignment
Law is a discipline that is very difficult to understand and qualify. The subject is so vast that once it starts, it won't simply end. Furthermore, this subject expands to multiple fields and areas that are ought to be studied by a law student. And the degree course in law demand the scholars go through the case studies and assignments. Completing these assignments back to back is a quite challenging job for them and due to this, they feel like seeking law assignment help from the experts.
Considering their concern, the experts of Global Assignment Help Australia have discussed 7 simple hacks to deal with the law assignment.
To know more about these hacks, go through the following points...
PHASE I - GETTING STARTED
1.Know the Purpose of Writing
Writing is like exploring your personal ideas to make a sense of your experiences. When you write an assignment, it simply means you are communicating on factual details about a particular topic. So, before start writing a law assignment, it is very important to know:
The main purpose of writing
How it benefits you?
Which field of law are you interested in?
2.Know the Law
According to the experts of Global Assignment Help Australia, it is essential to read relevant publications, news, bulletins, and updates regarding the different type of laws. The reason behind is the certain amendments have been made in the law within the last few years. The best way to keep a track on the changes of law is to go through different law blogs.
3.Topic Selection
The students are likely to be given a list of questions in order to aid them in the process of searching. So, before picking any topic, read the questions multiple times. Be aware of the assessment criteria and then move ahead with the topic selection. Always remember to select a topic that inspires you and seems your interest. Then only you can express your ideas creatively.
PHASE II - DOING WORK
4.Brainstorming
Our assignment help Brisbane-based experts suggest that you should take your time to plan your law assignment and analyze what you are going to include in the introductory part, main body, and conclusion part. Pen down a statement of the arguments before start writing. Suppose, if you are writing a criminal law assignment, then you must include:
Argument or overall comparison
The legal issues that are related to the argument
Evidence in support of each issue
The legal rule in support or against the arguments
5. Start Researching
Start your research as early as possible because the earlier you start, the less problem will likely to encounter. When you start researching on a particular topic, always remember to go through multiple websites to get in-depth knowledge about the topic. Apart from this, you can also gain information through:
Different blogs on law
Newspapers
Magazines and articles
Journal articles
So, these are all the major elements that you have to think before getting started with your law assignment.
PHASE III - FINISHING
6. Get to Work
After brainstorming your ideas and facts and researching, now it's time to pin down the thoughts. While writing, you should know what you are going to write and how you are going to express it. Keep the following things in mind:
Write in a logical structure.
Use a proper citation style, you can also consult your professor for getting the proper guide on the citation style.
Use clear and simple language.
Avoid using too many technical terms.
Always highlighted your headings and important points.
Try to avoid using abbreviations unless you've explained them earlier.
Always write in the active voice.
Avoid plagiarism, you can also seek law assignment help from the experts to get a plagiarism free assignment
Use a proper referencing style
7.Proofread and Edit
The last and the most important step of assignment submission that is to proofread and edit the document. Once you are done with the writing part, proofread your assignment properly to figure out the minute mistakes and grammatical errors. You should also check your punctuation because one wrong use of punctuation completely changes the meaning of the sentence.
Expert Tip: Never proofread the document on the same day, always read it the next day.
Wrapping Up!!!
Writing an assignment is the best way to express yourself and your thoughts. For writing a perfect law assignment, a student should know all the three phases of writing that are discussed above. In case, you still feel like you have time-shortage or due to some issue you are unable and to complete an assignment, then you can consult our experts of Global Assignment Help Australia to seek law assignment help.
Lowest price
USD 7.13
Get A+ Within Your Budget!
24/7 Customer Support
100% Customer Satisfaction
No Privacy Infringement
Quick Services
Subject Experts
Innovative Documents
FREE Tools
To Make Your Work Original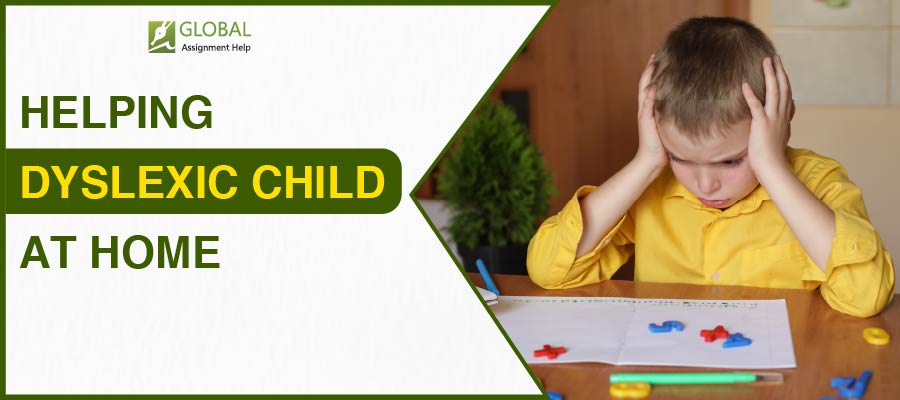 How to Help a Dyslexic Child in Writing at Home?
21-08-2023
491
16 minutes