CHC33015 - Certificate III in Individual Support: Merits, Examples, & Difficulties
Compassion and care are the best virtue one can have. He or she can automatically feel like helping people. If you also have sympathy and feeling of care, then you can join CHC33015 - certificate III in individual support course because it will provide you the best platform to become a professional assignment helper.
By completing this course, you will be able to provide individual support to aged and disabled people. If you want to know about this course in detail, then read the below piece of information. Have a look!
CHC33015 - Certificate III in Individual Support: A Brief Overview
This CHC33015 - Certificate III in individual support course comes under community services. It is to help people who are not able to maintain their work and health due to age complexities, disabilities, and some other reasons.
By doing this course, you can become a health professional, worker, helper in community services. You have to provide person-centered support to diverse people who can't do their work due to aging, disability, and other reasons.
Individual support workers are given training in technical and procedural knowledge- how to provide physical and social support, maintain personal care, and other activities. They can support people in residential and community settings.
If you want to pursue this course, then you must have factual, technical, procedural, and theoretical knowledge. And you can get these types of knowledge through training by the professionals who are in this service for a long time.
You don't require to complete any equivalent course, but you should be more than 18 years old.
This is a wide area of learning because you have to provide individual support, and this can be of various types. The wide nature of the course often troubles students when they write chc33015 assessment answers. They often make some mistakes while writing them. So, you should decide whether to go for this course or not.
You may also like to read: chcleg001 assessment answers

If you are confused that you should pursue it or not, then you must read the below write-up.
What Are the Merits of Pursuing the CHC33015 Course?
It's a short-term course.
You can get international certification
No work stress & targets
Fees is often low
Get lucrative salary
Ge to know different People
These are the benefits of pursuing CHC33015 - Certificate III in individual support course. Many students enroll in the course but often face difficulties in writing assignments because, many times, what seems easy becomes difficult when it comes to writing. But when you see the examples, then half of the confusion about writing fades away.
That is why the professional coursework writers have provided you with some samples of short answers to 3 questions. To read them, have a look below.
3 Examples of Cert 3 Disability Answers
Q 1. How to balance the duty of care requirements with the dignity of risk requirements?
Ans-It's a great challenge, but as it is my duty, then I will try to follow some ways.
Talk to the person on some different matter and get involved with him in his or her work.
Make the person understand that this is your duty, and if you do it, then I will feel bad.
Boost the person's confidence in what he is doing, but tell him to do the work later, so you can do his work before he does.
Q 2. What are the common risks for the worker?
Ans-Many times, workers are asked to do things that are against their will and dignity. Some of them are listed below.
Ask to do repetitive tasks, even after completed properly.
Finish the work in less than the required time.
Often asked to follow particular postures while cleaning.
Many tasks involve a high force.
Q 3. Why Breach of Information is a serious crime for community help workers?
Ans- When someone relies on you completely for every type of work, then he expects confidentiality because you handle all his works like documents handling, health, cleaning, and others. So, the helper knows everything about the person. If he breaches confidentiality, then he is bound to face serious punishment.
These are just examples, but very important to guide how to write the cert 3 disability answers. You can also search these types of questions and answers online and understand how to write effectively.
But, only reading the examples will not help you completely; you still can make several mistakes. A lot of students make mistakes while writing. So, let's know what these mistakes are below.
You may also like to read: Holmes Blackboard
4 Major Mistakes While Writing CHC33015 Assessment Answers
Improper Research: Many times, you avoid intense research because of lack of time or find it boring. But you should not void thorough research because it helps to write correct information.
Taking the Questions Lightly: "˜This course is just about assisting people.' If you also think the same, then you can also make the mistake of taking its questions lightly. But, a perfect answer requires facts, data, and figures, and you can present them if you study properly.
Avoiding the Training Notes: During training, you get to learn many things, make notes of the same. If you avoid reading these notes before writing the answers, then you can write vague information.
Avoiding Consultation with the Professor: If you are asked to find the topic for the assignment, then consult with the professor about the topic ideas so that you can find the perfect topic.
Students also like to read: 100 transition words
If you make all (or any of) these 4 mistakes, then you make it easy for the professor to fail you in your assignment. Try to plan the paper and the questions so that you can write impeccable CHC33015 answers.
After all the efforts, if you can't write, then you can get professional writing help. Many websites offer this type of assistance. But choosing the best one can cause you a headache.
Scroll down below to know the best help provider!
Where to Get the Best Writing Help for CHC33015 Assessment Answers?
Global Assignment Help has been assisting students who face difficulties while writing for a decade now. Our certified writers have helped countless students, out of which several got the highest ranks in the class. The team of writers is hardworking and understands the problems of students. If you want to know our features, then have a look below.
Quality Help: If you seek assistance for CHC33015 assignment writing, then you will be provided an impressive paper.
Customized Paper: You can inform the writer if you want some specific changes in the paper. The experienced writers offer paper as per your choice.
Exciting Freebies: Intensive proofreading, editing, and unlimited revision is done by experts, and there is no extra charge for them.
CHC33015 course includes various areas. Often, students can't understand what to write and how to write. But now, you don't need to worry, as you can seek professional writing help for CHC33015 - Certificate III in individual support questions and assignments.
You may also like to read:
Lowest price
INR 594.27
Get A+ Within Your Budget!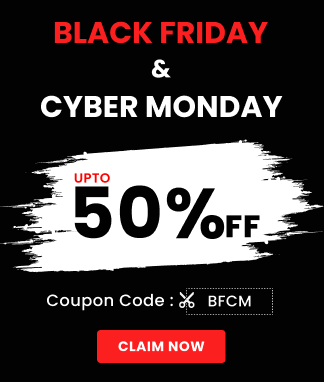 24/7 Customer Support
100% Customer Satisfaction
No Privacy Infringement
Quick Services
Subject Experts
Innovative Documents
FREE Tools
To Make Your Work Original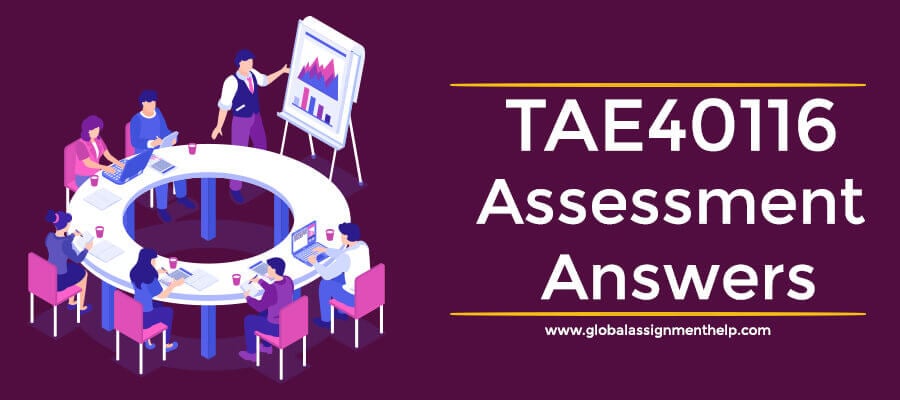 TAE40116 Assessment Answers- Principles | Competency Dimensions | Questions
03-11-2021
2372
10 minutes