Five Most Amazing AgTech Startups This Year
Agriculture can easily be called as the backbone of the world. And, it is essential to develop innovative ways to help it grow. And, what better than startups to add innovation and creativity to something. Various Agtech startups are changing the landscape of agriculture. They are defining how we think about it. So, inspired by the amazing work done by these startups, we have come up with this blog that mentions their efforts and the change they are bringing to the agricultural world. Maybe this blog will inspire you to get your own startup idea. Just have a look:
AgCode
The first mention in this list is a vineyard management company. It assists the cultivators to track field conditions, harvests and the maturity of the grapes. This helps in maximizing yields and managing labor. Not only this, but AgCode also helps in the management of budget, billing, and payroll. It is an excellent company that can help you get the best out of your grape farm. You don't have to believe us blindfolded. Because, seven of America's top ten wineries have the same opinion about AgCode.
Bext360
It uses blockchain software to keep track of commodities like coffee by providing each one of them with an electronic token for their identification. This ID helps the company using this technology to trace that commodity through the whole supply chain. Tokenizing enables the organization to pay the farmers upfront. This innovative startup has already raised more than $3 million and has partners like Great Lakes Coffee and Coda Coffee.
Clear Labs
It's common that suppliers don't sell what the brands advertise. This has an impact on the image of the company. And, clear Labs helps brands in solving this problem. This food safety startup founded in 2013 assists companies in making sure that their suppliers are selling what they are showing to the audience through their ads. They are popular in silicon valley as the funding of over $24 million comes from there through giants like Menlo Ventures, Alphabet's GV and Khosla Ventures.
Indigo Agriculture
Indigo Agriculture was founded in 2016. The tagline explains the company's motto better than anyone would do. The tagline is, "Harnessing nature to help farmers sustainably feed the planet." And, this is precisely what they do. They have prepared a database using machine learning and data analytics. This database contains details about which types of microbes can be used for better crop yields. They sell seeds coated with those microbes for the betterment of the plant's health to improve yields.
Produce Pay
One of the biggest problems that both the suppliers and the wholesale buyers face is the cash flow. And, Produce Pay solves this issue. They eliminate typical 25 to 30 days waiting time by paying for the product just the day after it is shipped. This supply chain startup has already raised more than $12 million in funding. It has provided liquidity to more than 200 farmers and over 50 distributors by financing more than $500 million of produce. It is one of the top Agtech startups that offer this service.
Reading this blog has hopefully provided you a fair idea about some amazing agricultural startups. They have not only improvised this sector but also added innovation to it. You should feel inspired by them, and if you have an idea, then you should work on it. And for that, you need time. But, you don't have it because of your pending assignments. Our experts can easily solve your problem as they provide online assignment help to students of many universities. You just need to get in touch with them and place your order. So, start working on your million dollar idea and solve some problems of the society.
You may also like: Tips to Have an Amazing New Year's Eve
Lowest price
USD 7.13
Get A+ Within Your Budget!
24/7 Customer Support
100% Customer Satisfaction
No Privacy Infringement
Quick Services
Subject Experts
Innovative Documents
FREE Tools
To Make Your Work Original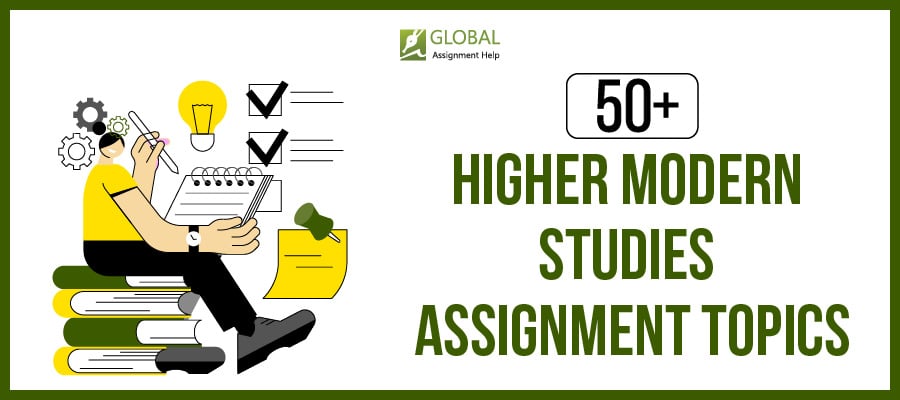 50+ Higher Modern Studies Assignment Topics to Ace Your Paper!
26-09-2023
150
13 minutes