Introduction to Innovation
Innovation is a set of activities that includes new sources, ideas, thoughts, device and methods. It is often viewed as the way or application of introducing better solutions or sources that meet new kind of necessitates unarticulated needs or defined types of market needs. This is mostly used by an organization to attract high number of customers and to attain a strong competitive advantage. Thus, the report is providing information about effectiveness of managing innovations by the organization in developing perfect method of marking a strong presence in the market (Verganti, 2013). Along with this, the report is structuring information starting from organization overview, its innovation techniques of performing and capabilities to bring new ideas, organization position in 2016 and 2020.
THE ORGANIZATION & INDUSTRY OVERVIEW
The organization and its innovation history
Apple is one among the leading brand in technological sector which basically deals in mobile, tablets, laptops, computers and many more aspects. Apple is widely known and popular for its innovation and techniques provided by them to their customers. This popularity has positioned Apple at number one ranking which gives a strong competitive advantage to the company that no other tech company can defeat them. Apple is aiming on inspiring people to think beyond the imaginations and thus, such commitments have helped the company in valuing the customers as well as the market. The company was founded by Steve Jobs in 1976 at a garage and now it owns a strong market share (Hughes, 2007). Apple basically delivers consumers with a high form of succession and presents a great set of software within a fabulous hardware which includes great range of ideas and innovative engineering. However, the company has established a strong presence in its market by creating new and innovative aspects and niches. It has created a new set of game-changing innovations like iPod, iTunes, iPhone and iPad.
Apple has started its business 40 years ago and still has maintained its commitment for providing well crafted and intuitive compute products. Steve Jobs, who formed the company, along with several creative minds was earlier responsible to design and bring advance technical products (Kennedy, 2006). The history of Apple's innovations started with APPLE II which was launched in 1977. It was designed by Steve Wozniak which was highly known for providing a creative set of applications. Main innovation in Apple II is extremely supported and attracted public towards the products. It was a specific system which includes a spreadsheet program that enables the small businessmen to do practical working in one hour than they could do in 10 years with a paper and pencil.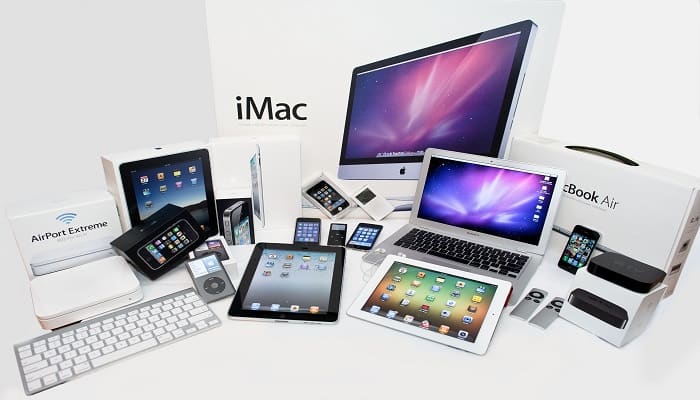 In January 1984, Apple launched its first personal computer which was a basic prototypic desktop that was featuring a mouse and graphical user interface (GUI). The company's software line includes the mass-produced Macintosh PC's which were user-friendly and established as revolutionary in its sector. But, soon the management encountered statements that it is not up to the mark and started addressing some new set of ideas which could be placed in the computers. In 1998, they released iMac G3 which gained many customers due to its bright, blue coloured body and semitransparent casing (Lin, Chen and Chiu, 2010). The designer of iMac, Jony Ive, added a new USB ports that credited high level of help which motivated many potential buyers towards the company. The rising market of company forced them to think beyond the imagination of their customers and introduce new ideas which would assist them in attracting large number of customers. Further, company has launched wide range of innovative and revolutionary products which include iPods (October 2001), iPhone (January 2007), MacBook Air (January 2008), iPad (April 2010) and many more. All the models were extremely different from their competitor's products which were in the same segment. Company has hold up its commitments on offering creativeness and innovation in its products and services.