Introduction to Strategic Human Resource Management
Research project explored the complete scenario of Strategic human resource management. The strategic HRM helps organization in achieving competitive advantage over other rivals. It addresses reputed firm so long term strategic decisions are efficiently taken and identifies their affect on organization behavior and success (Sheehan, 2005). HRP deals with personal objectives so it is beneficial for individual as well as organization also. It enhances the market share and profit margin which maintains and retains talented employees with them.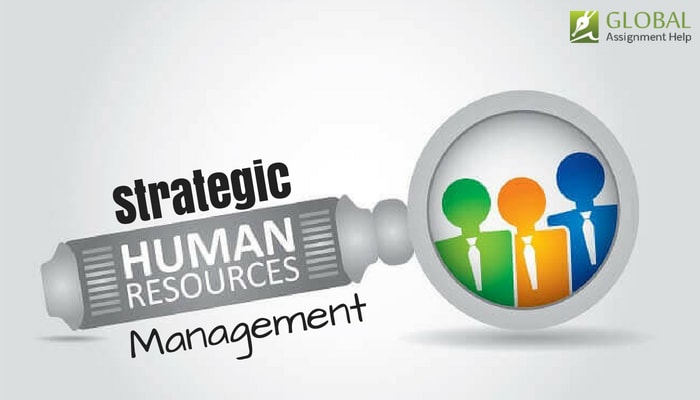 ASSIGNMENT 1
AC 1.1 Importance of strategic human resource management in organizations
SHRM is a process in which effective utilization of resource in well planned manner is present to achieve the goal of organization. In every organization, human resource is an important asset and it is required that it treats employees well. The Millennium hotel UK offers dynamic hospitality services to the customers. It follows contingency model, which proposes that effective group performance depends on a relationship between the leadership styles and the situation. They assign tasks to their staff members in a proper manner and lead their subordinates through rewards system so they give their best in success of the organization (Human Resource Management International Digest, n.d). Established firm achieves its vision, mission and other long-term or short-term goals in well planned manner by successfully implementing the strategic human resource in respective order. Other important points of strategic human resource management are described as follow:
Strategy Define: Strategic Human resources management helps the firm to make business strategies in more effective way so that it can achieve its goal in a well planned manner.
Leader member relationship: HRM is helpful for the reputed hotel to maintain better relationship with customers. They respect customers and improve the lives of employees by providing compensation and rewards in a timely manner (Park and James, 2004). The contingency model used by the hotel can help in preparing employee benefiting policies so the talented employees get easily attracted and retained in the firm.
Task structure: Management of hotel uses SHRM effectively to reduce the company's costs and it would be helpful in recruitment, selection and employee satisfaction related activities of the hotel. It links operating strategy with asset management for disciplined control of costs.
AC 1.2 Assess the purpose of strategic human resource management activities in an organization
The strategic HRM helps the hotel in achieving competitive advantage through HRM. It addresses organization so long term strategic decisions are efficiently taken and identifies their affect on organization behavior and success. SHRM generated strategic capability and ensured them, reputed firm has well-motivated, skilled and committed employees. It will be helpful to achieve sustained competitive advantage and in competing with other rivals. By development and implementation of HR policies, the individual and organization collective needs have got fulfilled in well planned manner (Kumar, 2010).
SHRM puts great emphasis on the making strong human relations and concerns with communication, involvement and security of employment. It makes proper balance between the hard and soft elements of organization to achieve goals. Without proper human resources management, organization cannot achieve their goals. On the basis of strategic business contribution in activities, HRM objectives must be evaluated. It supports the organizational principal such as profitability, ethics business reputation, and principles. It helps in scanning environment and ensures that fair and legal treatment is done with employees (Jackson, 2008.).
Other purposes of SHRM are job analysis, competency modeling, and measuring performance, providing feedback and promoting workplace healthy and safety. Strategic human resource also helps the organization to make good relation with stakeholders, customers, society and other organizational members.
AC 1.3 Contribution of Human resource management to the achievement of an organization's objectives
SHRM plays vital role to achieve organizational goals in well planned manner.
HRM strategy: It helps hotel in efficient execution of human resource policy so organization effectively utilizes employee's skills and human capital in right direction. It is beneficial in maintaining strong relationship among team members so all workforce works together to achieve common goal. HRM policy influences the organizational strategy of the Millennium hotel because it maintains high standard of corporate governance in business operations and keeps updating their stakeholders by providing information on time. The hotel ensures the customers that the information provided by them is encrypted and secure. But it is difficult task and for this the firm will require appointing security experts who have the capability of handling such kind of issue.
In hotel, people belonging to multiple cultures are working together, SHRM works as a mediator between them and encourage the staff members to share new ideas without any hesitation & language barriers. It helps in managing globalization and adopting corporate social responsibility in business so that organization achieves its objective in significant way. It creates a healthy working environment where trust, mutuality and collaboration get enhanced between employees (Fombrun, 2008). Millennium hotel used risk management system to map the nature of the risk like financial, leadership etc. It is required for the firm to make a committee, provide training and assign responsibility to staff members for eliminating or transferring risks.
HRM policy influence the human capital of the firm and if hotel framed policy than it contribute ethically and socially to solve out emerging challenges like laws regarding safety, HR decisions etc. Strategic human resource helps department of hotel to understand their need and effectiveness to attain organization goal. It reduce employees' dissatisfaction so that employees get motivated to work together to achieve common organization goal. It would help in improving the performance of employees by providing training and development (Sheehan, 2005).
ASSIGNMENT 2
AC 2.1 Business factors that underpin human resource planning in an organization
SHRM helps organization to make policies so they can achieve better result. The businesses factors involved in human resource planning are described as follow:
Business growth: Demand for products and services influence the growth of business. When hotel expand their business in same country or abroad then they require staff who have high skills such as language proficiency, technology knowledge etc.
Capital for labor substitution: The internal working arrangements of organization are affected through business unit expansion because firm requires capital to recruit more skilled employees and it spends on training of employees. (Sheehan, 2005).
Business Decline: In case hotel sales decline, this may occur due to several reasons like rate of product is too much or too low; in both cases demand does not match with supply, global competitions, changes in customers' preference and new regulatory regulations affect the HRP of the firm. In this case, reputed firm layoff human capital and adopts retrenchment strategy so that the company focuses on effective utilization of resources (Hernandez, 2009).
Impact of technology: In the global era, difficult competition is arising in market and customers' preferences are also changing. They demand good quality products in lesser prices. So if hotel adopts new technology then it is able to high offer quality of services like online booking facility to customer which will attract them toward the brand.
Location of operations: The Millennium hotel is operating in best places in the city so labor is easily available and transportation cost are less.
Other factors such as labor market competition, employee development and competition present in market influence the human resource planning of an organization. The firm can take benefits from the market by effective utilization of labor and providing training and compensation to them so they will contribute in success of the organization .So the hotel will come in position to better compete with other competitors in a proper manner (Sheehan, 2005).