Marketing & Innovation For Brand Establishment Growth
This research proposal s based on the evaluation of importance of two different concepts such as marketing and innovation in brand establishment growth and sustainability. In this, researcher will also use an astonishing case study of SONY in India. Research on importance of marketing and innovation will have tendency to explore the role of both of these terms in the sustainability of brand name and its long term growth. In order to develop a sustainable future for a brand, it is integral for the business organizations to implement innovations in the products (Mooi & Frambach, 2011).
Marketing is also essential to create awareness about the products offered by the company among consumers. This influences the brand name and reputation in positive manner (Mariadoss, Tansuhaj & Mouri, 2011).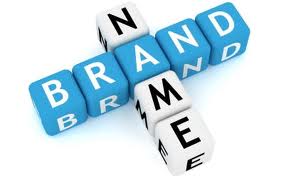 In this study, researcher will mainly conduct a semi structured interview with 10 marketing executives of Sony in India. This semi structure interview will be organized at the executives place (Kumar, 2010). Apart from this, a survey through questionnaire process will also be organized and a sample size of 50 participants will be taken by researcher for survey. These participants will be between the age group of 18 to 35 years. The selection of sample size will base on non-probabilistic method. Both the interview and survey will bases on 2 main themes, importance of innovation for brand sustainability and role of marketing in growth of brand.
A+ Grades @Affordable Prices!
We deliver all academic papers from dissertations & assignments to thesis, & case studies. 5000+ satisfied students, you could be next! Place Your Order Now!
Order Now
In addition, various books, journals articles, new papers articles, company reports, magazines, etc. will be evaluated by the researcher to collected secondary data. Case study of SONY in India will also be used as a real example. With the assistance of both of these data collection methods, it will be easy for the researcher to achieve the aim of this study.
In order to examine these data and information, researcher will use a thematic framework analysis.
This research will be significant for the business organizations to strengthen the brand image by putting innovation for the long term sustainability. Furthermore, this study will have scope for readers also to understand that how marketing activities influences their perception to buy a particular product and how innovations change their demands and requirements (O'Cass & Ngo, 2011). This research study approaches role and importance through an analysis of company activities and operations as well as an assessment of different primary material that will be collected through the executives and consumers.
By integrating the two different methods of historical data analysis and interview this research will provide update information about the importance of marketing and innovation in brand establishment growth and sustainability.
References
Kumar, R. 2010. Research Methodology: A Step-by-Step Guide for Beginners. 3rd ed. UK: SAGE Publications Ltd.
Mariadoss, B.J., Tansuhaj, P.S. & Mouri, N. 2011. Marketing capabilities and innovation-based strategies for environmental sustainability: An exploratory investigation of B2B firms. Industrial Marketing Management. Industrial Marketing Management, 40: 1305–1318.
Mooi, E.A. & Frambach, R.T. 2011. Encouraging innovation in business relationships—A research note. Journal of Business Research, 30: 30-36.
O'Cass, A. & Ngo, L.V. 2011. Winning through innovation and marketing: Lessons from Australia and Vietnam. Industrial Marketing Management, 40: 1319–1329.