Introduction
The companies existing in current market are facing fierce competition and in order to deal with it in an effective manner, it is essential to understand all the elements in comprehensive manner (Siegel and Worrall, 2014). The intense competition being faced within the market is result of the increasing number of companies and constant innovation in their strategies. Simultaneous to this process exists another process of technological advancement which is also an ongoing trend in the market, creating new opportunities for the existing companies. In pursuance to these trends it is vital to understand the effective marketing processes which can be implemented for gaining an advantageous position in the market. Thus, the instant report shall illustrate the marketing process of H&M and the manner in which it is interrelated to other functional units from the perspective of Marketing Assistant of H&M. Further, the elements of marketing mix shall be discussed which enable H&M to accomplish its business objectives.
Task 1
Roles And Responsibilities Of Marketing Function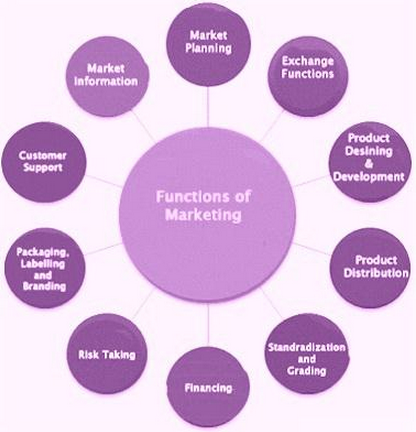 The process of marketing is a compilation of various functions and activities which are carried out at different level of organization. With the assistance of this process H&M is able to identify as well as source products which have the potential to attract an increased number of customers (Null and Lobur, 2014). In addition, these functions also assist H&M in developing and implementing effective promotional strategies to differentiate their products from other existing products.
Best Assignment Help is Here!
Looking for better grades in your next submission? Share your requirements with the expert academic writers & get an A+ Guaranteed!
Order Now
The primary function of marketing are:
Distribution
This function ascertains the manner in which goods or products shall be reached to people, who are willing to purchase the same (Siegel and Worrall, 2014). In pursuance to this function, H&M has located all its stores is streets which are well-known and famous among the potential customers. In addition, H&M is also available through its online store, thereby making it convenient for the customers to buy products.
Financing
This function of marketing takes care of investment, capital or loans which are required for financing the development and promotion of its products. In this respect the brand has been able to source finance in sufficient amount (Lock, 2014).
Market Research
Collection and gathering of relevant information in relation to target customer is another function which is encompassed within the process of marketing. The success and appropriateness of product existing in market clearly indicates the extent of market research which is undertaken by H&M.
Pricing
Another challenging function which forms a part of marketing process is the pricing strategy. It has been observed that the pricing of H&M has been formulated to make all the products cheap as well as affordable.
Promotion
This function constitutes to be one of the most important and instrumental elements of the marketing process. A considerable amount of time and finance is spent on advertising of the products by H&M. The messages of the company are spread through campaigns, blogs and famous celebrities. Moreover, print and video advertisements are another mode of promotions which are pursued by the company (Thomas and Lazarova, 2013).
Product and Service Management
This is a function which is undertaken after ascertaining the price of products and services. Once the management has ascertained the pricing strategy, their primary focus shifts on effective management of the respective products and services. In pursuance to the same, the management of H&M has been carrying out activities of listening to the consumers, considering their needs and demands while formulation of strategies, constantly updating the products and every such activity which enables them to keep up with the pace of market (Null and Lobur, 2014).
Role and Responsibilities of marketing in relation to wider organizational context
The marketing manager of H&M is required to fulfil the following roles and responsibilities in relation to the wider organizational context:
Ascertainment of Opportunities
The marketing personnel of H&M are under an obligation to undertake effective market research and ascertain different opportunities which are existing in the market for increasing the scope of business being undertaken by H&M. Moreover, determination of these opportunities on time shall also enable the company to attain competitive advantage and increased market share.
Optimum Use of Resources
It is the responsibility of marketing department to undertake all its functions of promotion or distribution by utilizing the resources in the most effective and optimum manner. This enable the management to maintain the overall utilization of resources and strike a right balance at the macro level of the company (Siegel and Worrall, 2014).
Increasing loyalty among the customers
The marketing department of H&M has been significantly spending on promotions and conducting marketing campaigns. It has used various celebrities for advertising their products and has recently also adopted the concept of e-marketing to benefit the overall brand. This in turn has enabled the company to achieve loyal customers.
Enhanced Satisfaction Level of Customers
It is highly important for an organization to achieve an increased satisfaction level among its customers and this formulates to be the key to success. The marketing team of H&M plays a highly imperative role in gaining the satisfaction level among the customers. Thus, the growth and success of the overall brand is heavily dependent on the manner roles and responsibilities of marketing team is undertaken (Null and Lobur, 2014).
Analysis of Roles and Responsibilities in the context of marketing environment
Some of the specific roles and responsibilities which the marketing manager of H&M has been fulfilling in connection to the marketing environment are:
Listening to Customer Needs
The marketing department of H&M lays special emphasis on receiving feedback from the client to ascertain their specific needs and demands in an effective manner, existing within the micro environment. Thus, on the basis of this the department is able to develop strategies which are suitable and appropriate for the target market.
Tracking trends and monitoring competition
In order to be able to capture increased market share it is important to understand the general preferences prevailing in the market and undertake an effective competition analysis of the micro environment (Siegel and Worrall, 2014). Thus, the department of H&M is constantly monitoring the activities of competitors and trends prevalent in the market to evolve effective marketing strategies.
Defining Strategic marketing plans
Development of all the strategies shall be on the basis of ascertainments in relation to micro and macro environment. The marketing department of H&M undertakes PESTLE Analysis for understanding the macro environment. Further, it also analyses through conducting a SWOT. Thus, on the basis of findings of these analysis the strategies and policies shall be developed.
Significance of inter-relationship of marketing with other functions departments of H&M
The roles and responsibilities of marketing department of H&M is related to wider organizational context through the means of various functional departments of the company. Thus, the inter-relationship can be established in the following manner:
Finance Department
The marketing department of H&M works closely with the finance department in order to ensure that adequate budget is available to undertake market research, promotion and such other activities. It is important for the marketing manager to operate within the limits of allocated budget, however, in the case of additional opportunities an effective coordination is required to be undertaken between these two departments to be able to incur additional cost (Null and Lobur, 2014).
Customer Service Department
This department is integrated with the marketing functions as the needs of these two areas are highly dependent on each other. H&M renders high importance to the need of customer satisfaction, which is derived by many factors, one of them being the quality of customer service. Furthermore, the management of H&M considers customer service as one of the primary drivers of determining the purchasing decision. Thus, various roles of marketing are dependent on the manner in which this department is operating (Siegel and Worrall, 2014).
Research and Development
All the creations and innovative opportunities for further developments H&M are undertaken by this department. On the basis of these findings, the marketing manager is able to develop an effective and suitable marketing strategy.
Production and Operations
The marketing department is required to work in cooperation with this department of the company as information of products to be promoted in the market shall be derived from this department.
Human Resources
Integration with this department shall enable the marketing manager to put forward the need of recruitment and further assist in undertaking the entire process of recruitment and selection.
Critical Analysis of key elements of marketing function and inter-relation with other functional departments of H&M
Some of the marketing functions being undertaken within H&M are Financing, Promotion, Research and such other functions which are necessary to effectively fulfil the concerned roles and responsibilities. It has been understood that these functions are integrated with other functional departments of H&M, in order to generate results which are more coordinated as well as consistent. The marketing function of Finance requires them to ascertain different potential sources of investment and finance. However, it is imperative for them to establish an effective coordination with the finance department to ascertain the needs and demands of company (Siegel and Worrall, 2014). On the other hand, in respect to marketing function of promotion is becomes essential for the team to stay in touch with the customer service or R&D department to wholly understand the market and needs of the customer.
Task 2
Comparing ways in which H&M and Zara apply the marketing mix
The marketing mix constitutes to be one of the most integral constituent of the planning process. The following report shall present a comparison of marketing mix of H&M and Zara:
Product: H&M maintains a wide range of clothes as well as accessories, with a reasonable quality and lower prices. Apart from this it also provides the specific products of sportswear, cosmetics, lingerie and home décor. All the products are based on the concept of EDLP i.e. Every day low price product. On the other hand, the primary focus of Zara is on fashionable apparels which maintains a high quality. Apart from apparels the brand also have products in the form of footwear and other accessories. However, the primary focus is on clothing (Lehmann and Bengart, 2016).
Price: The pricing strategy of H&M is highly cost effective. It believes in making the products available at a low cost and make it affordable for maximum target customers possible. On the other hand, the pricing strategy of Zara is also known for its affordable prices which it offers. However, the prices offered by H&M is lower than that of Zara, as it intends to facilitate spread of fashion across all levels of society.
Place: the distribution channel of H&M is highly effective as it has opened its stores and outlets in well known and popular shopping areas. In addition, it is also present on the digital platform, thereby enjoying an increased customer access (Laran and Tsiros, 2013). On the other hand, Zara has also been able to establish an effective distribution channel across its target market.
Promotion: Zara has unique marketing mix so that they are using effective promotions to promote their products and services in different areas. They are providing different types of advertisements in magazines, newspapers and many other elements to reach towards each customer. As results, they can easily enhance their market share and profitability which assist to grow their business and operations in effective aspects. However, H&S is using social media for enhance their promotions in different areas. In this aspect, they are analysis products and services which the company want to promote in international market (Kapadia, Rajana and Varma, 2015). With the help of Facebook, Twitter and you tube, etc. they are demonstrated their products promotion in different areas so that they can achieve high market share in different areas of the nation.
Evaluation of different tactics adopted by H&M and Zara to achieve their business objective.
H&M is a largest organization of UK, which deals in fashion trend for a customer it means this company made clothes for men's, women's, children according to their choices and fashion. Simply this company is a retail enterprise by having branches in most of the countries, Whereas Zara is also one of the famous enterprise having network across the globe and try to achieve their business target by satisfying their customers(Dibb and Simkin, 2013).
As a marketing assistant, by comparing these two famous and foremost company which are having similar business or task but in a different way and quality also.
The main tactics and objectives adopted by H&M to achieve its business goals are as:
H&M focussed on all the factors which required to achieve their business target and goals so that they can increase their profit by expanding their business over the seas.
In fact this company is very cleared and precise towards their company objective without getting confused.
Simply to attract their customer they used lots of way of advertising their product which required expertise advice so that they can attain the business goals as soon as possible.
Tactics of Zara to accomplish its aims are as:
Zara aim to build their image in a marketplace by using unique and catchy things to attract their customer.
In fact Zara is also famous for its qualitative product because they are mainly concerned with the product quality which can easily attract customers towards their fashion and taste(Lamb, Hair and McDaniel, 2011).
They have introduced latest trends and fashion in their production of clothes so as to attract customers.
Task 3
Evaluation of a basic marketing plan for H&M
H&M try to prepare an effective marketing plan before launching any new product in the market to achieve their business objectives and goals. Before making a marketing plan a company consider and go through from all the factors which comes and necessary while planning process.
Effective marketing plan for H&M.
Executive summary:-
Before making plan management of the company must consider all the major factors which comes while planning period.(McDaniel, Lamb and Hair, 2012).Simply execution summary explains the overall perspective of a company aim and motto before taking any steps.
Missions/Motto or objectives:-
H&M is a one of the leading enterprise in retailing industry of making clothes so before setting of their business they have to be very clear about their objectives of launching any product. Simply clear mission of company is to produce a qualitative product by following all the process step by step to avoid problems.
Description of a product:-
A company need to describe all the advantages and disadvantages of product so that customer get aware about the overall description. Basically description of a product shows all the information about innovative product.
Situation analysis (Present/Past/Future):-
Initially a company has to face many challenges due to the emergence of many competitors in the market with same product but in a different way (Babin and Zikmund, 2015). Situation analysis shows the actual condition of a company present and past to estimate their future.
Internal and external analysis:-
Effective marketing plan requires a proper analysis of internal and external factors of company because most of the business is depended upon these factors only (Siegel and Worrall, 2014).
Market / Industry analysis:-
Before introducing a product a company need to get aware about their available competitors due to which industry and market both analysis is very mandatory. For making effective marketing plan a company need to follow all of these above steps and procedure. Produce a detailed, coherent evidence-based marketing plan for H&M.
Produce a detailed, coherent evidence-based marketing plan for H&M. Evidence-based marketing plan means strategies are mainly depend on the past records which mean that before making effective or useful marketing plan for an organization they need to identify and gather some of the evidences from literatures, research, statistics.Evidence-based marketing plan for H&M are mainly depend upon the past records and evidences of their company or an enterprise initial turnover which become helpful while making strategies (Fill, 2011).
Some of the evidences a cited company must consider while making strategy.
A company must updated from initial turnover of the company to estimate the return on investment which required while investing capital in the business (Taherdoost, Sahibuddin and Jalaliyoon, 2014).
Past records- Past records are also very helpful while decision making by comparing the present and past situation. It means previous evidences shows some of the substitutes of present situation.
Simply H&M consider all the proofs or evidences to maximize their profit or to minimize their losses with proper future estimation which makes their plan useful to achieve their company goals and target.
Design a marketing plan by applying the use of 4Ps to achieve marketing objectives for H&M.
H&M tries to make effective and useful marketing plan by using marketing mix to achieve their company goals and target. By using the 4Ps of a marketing a company can easily complete their product operating cycle which started from raw materials till final consumption.
To achieve their objective H&M adopt this marketing mix tool in which some of the Ps are made for the promotion or some are for services.
4 P 's of marketing mix are
Place:- location is also one of the main or important topic for the company promotion as catchy environment attract the customers towards their product.
Products:- Qualitative products made their image in the marketplace and make their customers brand loyal.
Promotion:- All the matters regarding promoting of sales by acquiring various methods of introducing the product in a market (Cooper, 2013).
Price:- Price of a product mainly depend on the overall cost of manufacturing which means price is identify on the bases of income group.
Conclusion
From the above report, it can be articulated that marketing is core element which demonstrate various benefits at workplace. In this aspect, report undertake roles and responsibilities of marketing functions which assist to grow business operations in different areas. Furthermore, it summarized about marketing mix of H&S and Zara which demonstrate 4ps for developing market and profitability at workplace. In addition to this, report articulated about marketing plan with 7ps of marketing mix.
Related Sample:International Healthcare Policy
References
Babin, B.J and Zikmund, W.G., 2015. Essentials of marketing research. Nelson Education.
Cooper, C., 2013. Essentials of tourism. Pearson Higher Ed.
Dibb, S and Simkin, L., 2013. Marketing essentials. Cengage Learning.
Fill, C., 2011. Essentials of marketing communications. Pearson Higher Ed.
Kapadia, A., Rajana, K. and Varma, S., 2015. OpenStack Object Storage (Swift) Essentials. Packt Publishing Ltd.