INTRODUCTION
Communication is an important part of every organization. For taking effective decisions, a proper coordination of both information and knowledge with communication is essential. The environment in which firms are operating their business is more competitive (Hislop, 2013). In order to meet the demands of the customers and expand the business, a proper communication, knowledge and information requires. The present study is relating to managing communication, information and knowledge. To understand its role in an organization, Tesco is taking into the consideration (McPhail, 2011). The objectives will cover in present study will identification of stakeholders, modes of making contact with the identified stakeholders and their involvement as well as strategies use for improve decision making process.
A+ Grades @Affordable Prices!
We deliver all academic papers from dissertations & assignments to thesis, & case studies. 5000+ satisfied students, you could be next! Place Your Order Now!
Order Now
TASK 1
1.1 Identification of stakeholders of Tesco for a decision making process
Stakeholder is a group of people who are investing their money in a company or project with the intention of getting additional benefits. They are playing an important role in decision making process of an organization (Tseng, 2010). For Tesco, it has been identified that there are two types of stakeholders: primary and secondary. These are indirectly or directly affecting by various actions of the organization. Primary stakeholders are those group of people that stand to be directly affected by the activities of Tesco either positive or negative. These are management team, employees, strategic partners, shareholders and strategic clients (Blanc and Bouillon, 2012). On the other hand, secondary stakeholders are people which are indirectly or directly affected by actions of Tesco. These group includes banks, media, government, competitors, clients, suppliers, associations, customers, trade unions, community etc (Dwyer, 2012). The impact of different decisions of company on secondary stakeholders can be either negative or positive.
1.2 Methods to make contact with its stakeholders in order to develop business relationships
After identification of major stakeholders, the next task for Tesco creating the contact with them to develop business relationship. In this context, there are some method by which company can make contact with stakeholders are as follows:
Meetings: By organized formal or informal meetings, Tesco can get the chance to meet with the stakeholders face to face. It helps in creating the new contract with them so that they can involve in the decision making process (Coombs, 2014). In the meetings, company can discuss the different policies and strategies with stakeholders and try to influence them to increase their investment in different business projects.
Socially: It is known a good method of developing and creating a good relation with stakeholders. Tesco can conduct a social gathering in the form of party either in hotel or a club. Here, the different groups of people can easily interact with other and express their ideas in front of the company (Galliers and Leidner, 2014). It helps in increase the communication between the stakeholders and organization to minimize communication gaps.
Mails and calls: It is another method where Tesco can directly contact with the stakeholders, by sending the mail, massage and calls, the overview of existing strategies and ideas can be expressed in more effective manner (Dalkir, 2013).
Hence, with the help of above mentioned methods of communication, Tesco can create the contact with identified stakeholders and develop a good business relationship with them.
Experts Are Listening!
Have doubts about academic writing? Clear all of them in a minute! Call the experts and get your answers immediately! Dial Now!Contact Us
1.3 Involvement of stakeholders in decision making process
High involvement of stakeholders in decision making process of a company is help in taking more effective and appropriate decisions (Kebede, 2010)). For example, Tesco wants to launch a new product in UK market and for better decisions and suggestions, company is trying new ways to increase engagement of stakeholders in decision making process, in this context, organization needs to develop a plan which is as showing in below table.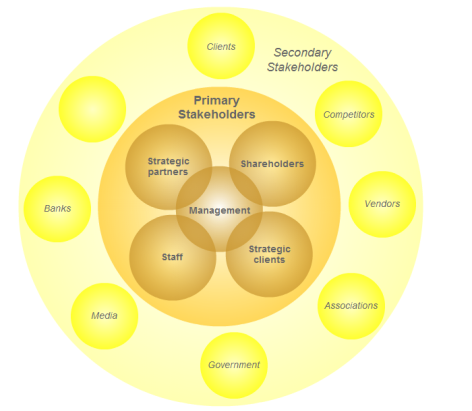 Table 1: Activity plan for increase involvement of stakeholders in decision making process
Organize meeting by sending the mails to major stakeholders by including venue, time and objectives of meeting.
At the starting of meeting, share the objectives of launching of new product in UK market.
Discuss the pricing strategy on which a new product can be introduced in the marketplace (Holsapple, 2013).
Invite the suggestions from stakeholders on decide strategy and note all of them.
Make the discussions with them by selecting one best suitable option by taking approval from all stakeholders on formulation pricing strategy (Hislop, 2013).
Develop a formal report after the meeting by including the different and essential information. Send the report to major key stakeholders through different modes of communication channels (Jones and Sallis, 2013).
1.4 Strategy for improvement decision making process of Tesco
In order to improve the decision making process, Tesco can adopt different strategies. It will assist the organization to take more effective judgement.
Clarify decision difficulties: For improving the decision making process, Tesco should prepare the list of the those difficulties which create a barrier at the time of taking decision. By clearly defining the problems, it can be easy to find out the solutions of various issues.
Taking support from different sources: Tesco should not underestimate the help of employees, business partners or other external agencies. Their suggestions will surely help the company to take right decisions and minimize confusing state (Decision Making Strategies, 2016).
Consider rage of alternatives: Tesco should take the help of others to explore the different alternatives that can resolve the different issues during taking appropriate business decisions. By creating a list of best possible options, organization can select right alternative to minimize the impact of different factors on decision makin