Introduction
Leadership and management training is generally considered as an important investment made up by the business venture. Leaders on one side inspire and motivate the employees and on the contrary side managers plan, organize and coordinate with different types of work and projects in order to lead the growth of the business venture (Goetsch and Davis, 2014). Further, leadership development focuses on the teaching of leadership qualities which includes communication and motivating employees in the organization for achieving their individual goals and objectives. On the contrary side, managers constitutes recruitment and selection of multi-skilled employees who can help an enterprise in effective decision making and idea generation for the organization. Further, from the viewpoint of Kotler, "Leaders generally do not represent leadership as they generally combine all management personnel in a company." Moreover, cracking business leaders do not just build their personal credibility and reliability, they also focus on building up the leadership skills in an organization and also the capacity to promote future leaders in an organization.
This present report is scenario based which focuses on management and leadership quality which organization needs to have in order to carry effective operations. Further, this report will also showcase different leadership and management issues along with the identification of major issues which business organization is facing. Moreover, different ethical and professional considerations are also discussed when organization is focusing on the planning approach.
Leaders and Managers in Organization
The leadership of leaders generally speaks the overall quality of organization wih high leadership. Manager - Administers, maintains, focuses on systems & controls and the short term view, asks how and when keeps eye on the bottom line. Leader on the contrary side inspires and innovates develops, focuses on people, trust, asks what and why, has a long-term view and an eye for the horizon.
By identifying the working of leaders and managers, LMD can be defined as a planned and deliberate process to help leaders and managers become more effective.
Further, as the company Leyland technologies is making their effective operations in the industrial research and development and employees working there is having scientific and technological background. With the expansion and emergent in other countries, managers and leaders of the venture plays a crucial role in order to increase the sale and productivity of the firm (Fullan,2014). The motivational level among employee's is quite low but then too researchers are giving their best as they are highly motivated of their own. Moreover, the leadership of UK line managers is to rate their own managers ineffectiveness and to solve this problem with different methods and techniques.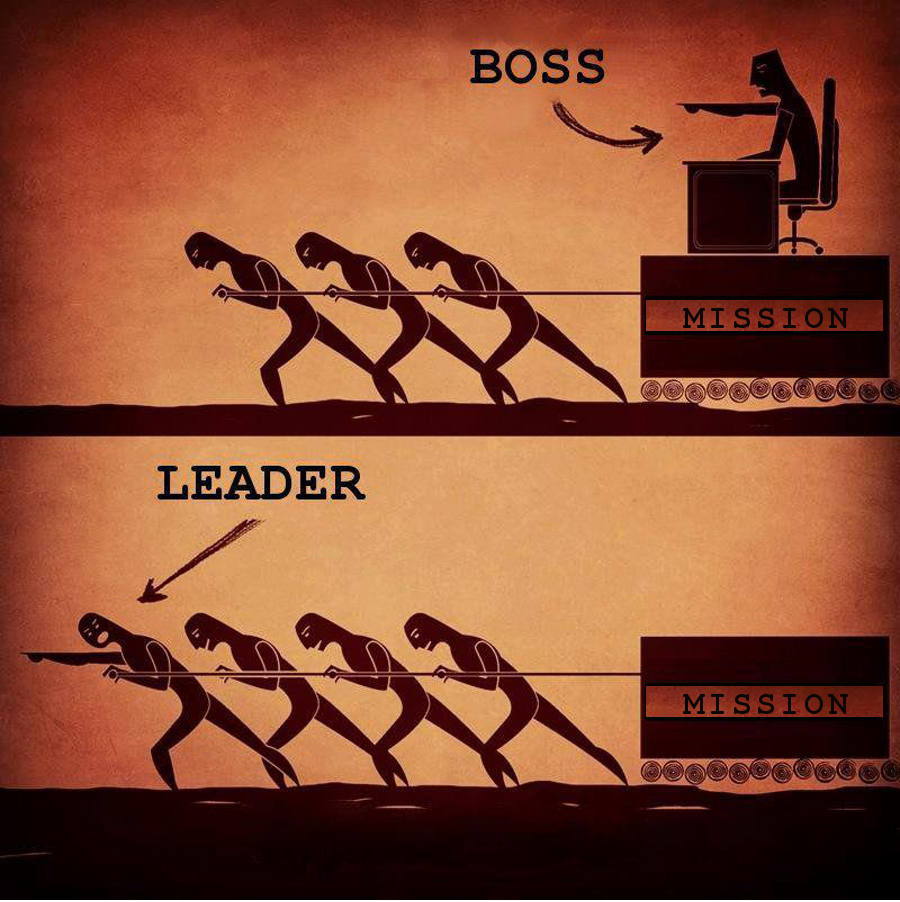 Further, the biggest difference between the leaders and managers is the way they motivate employees for improving their efficiency and the effectiveness. Moreover, both having some different characteristics but both focuses on achieving the goals and objectives of the firm in significant manner. Moreover, around 40% of leaders says that the overall quality of their organization leadership is high. Some prior characteristics of managers and leaders has been discussed below in context of Leyland technologies:
Managers are the one who usually administrates their working in the organization whereas leaders are the one who focuses on innovation.
Managers generally have focus on the organization structure, system and policy whereas leaders are the one who only focuses on employees in order to boost their morale.
Managers in the organization reacts to the change. On the contrary side, leaders create changes in the organization and focuses on developing a healthy work culture.
Managers generally take credit of the work done by the employees whereas leaders are the one who takes general responsibility in order to accomplish a particular task and duties within business venture (Chhokar, Brodbeck and House, 2013).
Leaders are generally people oriented as they focus on motivating the employees in order to contribute towards the effectiveness and success of the cited venture. On the other hand, managers are the task oriented and they usually direct and control the group for the purpose of having coordination in the venture.
As per the case scenario, Leyland technologies merged with the BDM organziation who is also working in the research and development field. Further, BDM employing more individuals as compared to the Leyland and company have almost half of their strength working in India. Moreover, after the merger of these two companies, they formed Restec as a new organization in order to increase their market share and also to increase more of the revenue and profits. Further, the main of managers in the mentioned organization is to become more professional with having the strong emphasis on the leadership and also develop new skills in the employees for constituting and meeting the demands and expectations of customers both in UK and India. Moreover, it has been evaluated from the case study as the cited firm is Leyland organization was formulating the autocratic leadership style where all the decisions made by the leaders without consulting with the team members and the all the other employees working in the organization. Further, it was considered as a boundation on employees as they have to follow them. This would have further lead towards a demoralizing stuff and it could have further lead towards employees absenteeism and high labor turnover within the cited firm. It is generally because the managers of the cited firm were efficient in taking the important decisions but they were not having leaders who can motivate employees to achieve their goals and objectives.
Further, for the successful running of the new venture, a cited firm can have leaders of leyland technologies as some individuals in that were had capacity to take people to achieve their individuals as well as organizational goals (Lussier and Achua, 2015). Further, managers were doing a significant job in BDM as they have effective motivational technique to motivate the employees so that they get boosted up and perform their task and duties in a significant manner. Further, BDM implements 360 degree feedback method as company take the help of the peers in order to judge the overall performance which they have contributed throughout the year.
Moreover, the leadership style in the Restec is transformational leadership style where organization and leaders focuses on the high level of communication from management in order to meet the goals and objectives of the mentioned organization. Further, with the help of this leadership style, leaders usually motivate the employees and enhance the productivity of employees through the help of high communication. Organization uses this strategy because it motivates the employees and after the merger the strength of employees has been raised to high number so communication plays a crucial role in order to achieve the goals and objectives of the cited firm.
Identifying LMD Issues
LMD is a process of learning for the leaders and managers with the help of various recognized opportunities in the organization as well as in the environment. HR manager of the cited firm is focusing on developing some relevant skills as it is not viewed as critical for the future by leaders. These skills are generally relating to the building up of commitment and consensus. Further there are also some other skills which focuses on fostering employees creativity and innovations (Brown, Treviño and Harrison, 2005). Leadership and management development issues affects the smooth run of the business organization and also tend to reduce the sale of their products and service along with their brand image. Moreover, in UK business organizations are badly impacted by the leadership issues and the firms are investing a million pounds in order to have effective leader who can motivate the workers for achieving their own as well as organizational goals and objectives (Dubrin, 2015). Further, these leadership programs are also not evaluated in a healthy and meaningful manner. Further, these leadership programs generally depend on the performance appraisals used by the leaders to motivate employees within the organization. Moreover, thousands of leadership development program is arranged by big companies as well as government agencies.
Furthermore, competency models can also be used to define leadership in an effective manner. Teams are generally the major issues in the business venture and the essence of leadership focuses on working together in order to achieve a common goals and objectives (Chen and et.al., 2014). The biggest leadership development issues is that the leaders do not understand the business fully and they think they know each and every but of organization. Further, different types of leadership styles also cause huge impact and same can be treated as an issue. If the leader implements the democratic leadership style then the employees will tend to be demotivated as they have to work on the path decided and given by the leaders which will affect the organization performance as well as their capability.

Moreover, the management development issues also have their own significance on the performance of the business venture. If managers develops poor planning, organizing and administration of resources then the business venture will not be able to function well as per their efficiency and capability (Farok and Garcia, 2015). Further, management development issues also arise if there is lack of direction and guidance to the employees. Further, if manager is not able to retain employees then it will lead towards high employee turnover which will increase cost for the organization. Communication also acts as a major drawback in the management development issues as it will impact the performance of the organization if superiors and subordinates lacks in making effective communication. Further, their can be employees issues in the organization which can lead towards personality conflicts, superior issues or it may also due to the company structure.

Moreover, for changing the LMD issues organization have to be deliberately manage and develop the development sense. Leadership style of laissez faire is un- contrived process of the management development. Level 2 of organization and management development focuses on development activities and that can be either isolated or adhoc tactical management which help in identifying the general problem.
Further, organization stress is also treated as a major leadership and management development issues as it generally affects the performance of the employees as well as of the organization. This stress will generally lead towards absenteeism, low employee morale and also high labor turnover rate in the organization. Logistics issues, cultural differences, language barrier along with different tariffs on import and export is considered as a major drawback (Moran, Abramson and Moran, 2014). Further communication is acting as a major problem for the business ventures and in order to overcome this, management and leaders have to play a crucial role. These challenges further impact the organization performance as it lacks in proper coordination both inside as well as outside the business venture. Further, consequences arises when employees do not receive consistent messages from the management in regard of changes made within the organziation. Further, messages are only sent to top executives and supervisors. Moreover, issues arises when right information is not sent to the right employees. Further, top leaders does not discuss the expectations with mid-level managers regarding employees performance and because of this, employees in the organization do not have the clear goals and benchmarks for guiding their effective progress (Landsberg, 2015).
Read more: Nursing Assignment
Major Issues In Organization
Leyland technology appraisal means having employees who are generally very much proud of their scientific and technological knowledge and they see themselves as a successful researcher and developers. Further, with all such positive signs, employees have very much low interests and motivation towards the management and due to this, these employees of their own are not taking any initiative to develop new markets. It is the managers of Leyland technologies only who making and coming up with all new policies and procedures. Further, from the scenario it is considered as the motivational level among employees is quite low and the managers within the cited firm is not focusing on boosting the worker's morale.
Moreover, mentioned company not even using any appraisal method in order to motivate their employees so that they can work with best of their efficiency and capability (Townsend‐White, Pham and Vassos, 2012). Further, by recruiting multi skilled and talented employees, organization not focusing on conducting any training and development session. But at times it is necessary for employees in order to grasp all the major and related concepts to the organization and the expenses which are incurred in training and development will be paid off within the long run of the business venture.
Further, after the merger with BDM organization, strength of employees has been raised to the double of earlier and these employees is lacking in having a proper communication within the organization. This is generally because employees are from different background and they have their own native language for communicating. Managers and leaders of both the organization have to take some relevant action in order to improve the communication process for effective functioning of the business venture.
Moreover, after the merger of both the companies, they have come up with Restec and the cited firm is dealing in the same field with lot more confidence and enthusiasm in order to satisfy the consumers needs and wants. However, team dynamics is also acting as a major issues for the cited firm as employees having their own technique and ways to complete a particular task and the senior employees are bounding the other junior employee's to do the task like they are doing (Daft, 2014). In relation to this, the new board of directors recognize the need to align development strategy with the overall strategy, culture and needs of the organization. Further, Leyland technologies bad performance forced them to do the merger as because BDM having skilled leaders and with the merger, both the firm will be able to increase more of the sale and productivity. However, the competitive pressure from both China and India lead to the downfall in the Europe and the cited firm has loosed their two of their major manufacturing partners getting their contract over in 2 years.
Organization Strategy And Their Future Projections
Leyland technologies and got merged and formed Restec. After the merger, Restec market share has increased both in UK as well as in India along with the number of employees too. Restec objective is to be number in the industrial research and development (Day and et.al., 2014). Further, cited firm is focusing on healthy sale and revenue in coming time period and also to develop a potential brand image of the new firm (Bush, 2008). Further, Restec is aiming on integrating the management team of both the organization in order to implement the efficient strategy which will help firm to grow and increase their customer base (Why leadership-development programs fail. 2014).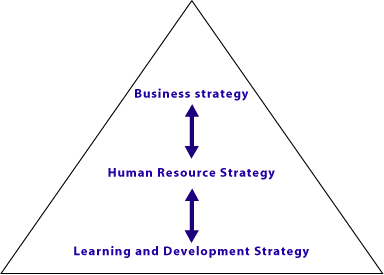 Mentoring is done by one person to another in making significant transitions in knowledge, work or thinking. On the other hand Coaching linked to business drivers which generally
Encouraging & Supporting Coachees
The provision of training for coaches
Reward & Recognition for Coaching
A systemic perspective
The move to coaching is managed
Organization following strategy has been discussed below:
Restec is focusing on one unified and unifying culture. They are trying to develop employees of both the firm to work as a single unit. This is very important to adopt this type of culture as only it the Restec will work together as a team, only then they will be able to achieve the desired goals.
Restec is focusing on developing more superior and flexible management structure which will be generally based around the product opportunities. According to this, organization should develop a close relationship with employees. Employees should be allowed to share their view or suggestions freely
A mentioned company strategy will be to develop ethical and professional management along with healthy leadership skills. It is very essential as all the employees may not be flexible enough to adopt the change easily in this context Restec should develop ethical and professionalism so that they could encourage their employee to work effectively.
Restec will focus on making internationalism management team. After the merger the firm will have individuals of different culture. In this context the organization will select employees of different culture in order to take suggestions form all the aspects and this will help in taking decision effectively (Fullan,2014).
Implementation of efficiency and also cost reduction program.
Cited firm is focusing on getting competitive advantages over their major competitors and for this Restec is focusing on implementing a strategic plan. Both Leyland technologies and BDM together have effective leaders and managers who will be helpful in providing and adopting strategies which will help in achieving competitive advantages

Moreover, efficient leadership and management development will play a significant role in the achievement of strategic goals and objectives. Management of cited firm will focus on goal oriented strategy where all the employees will be dedicated towards their task and duty and will focus on achieving their individual as well as the organizational goals (Mumford, 2006). Currently the firm is at the initial step where Restec is in need of effective leaders and managers so that they can motivate employees to work with best of their dedication and comfort. Further, organization strategy is to be a leader in the R&D field as after the merger they will come with best of their idea and opinions and will serve effectively to the people of UK as well as India.
A+ Grades @Affordable Prices!
We deliver all academic papers from dissertations & assignments to thesis, & case studies. 5000+ satisfied students, you could be next! Place Your Order Now!
Order Now
Further, firm will monitor their employees performance and provide them with training so that they can coordinate with each other effectively. In accordance with the case, after merger all the employees will find difficulty in coordinating with each other.
Through learning: Learning is a life long process it will help workers in providing knowing their roles and responsibilities more clearly (Dubrin, 2015). In addition to this, it will help then in enhancing their skills. Further, coaching employees will be helpful in knowing the efficiency of each employee and in delegating tasks according to their skills and capabilities.
Approach Fitting to LMD Strategy
This approaches will fit to the LMD strategies as both the firm has different qualities like Leyland has effective managers and on the other hand, BDM has effective management. Both together will be able to contribute to the growth of the organization. At the initial stage the employees of both the firm will be having problems in adjusting with the changes but slowly they will be able to adopt it. The Best example is Tesco which last about 6.4 billion due to change in management (Srivastava, Bartol and Locke, 2006). Firm should be careful in changing the strategies. According to this culture the leaders of the firm will be have an effective control over the employees, they have to follow all the instruction given by the leader. As it is given in the case that Leyland has many effective leaders. They will be helpful in providing all types of support to their employees. In this culture leaders will be analyse their employees and accordingly they will be able to provide guidance and support so that they will be able to improve their performance level.
According to role culture, firm focus on providing roles given to the employees. All the roles given to the employees should be effectively done. This will be helpful in completing the task on time. In addition to this, most flexible structure which can be followed by the firm is functional structure. According to this structure employees are divided into different groups and each grouped managed by leaders who are professional in their field. It will also be helpful in understanding the employees skills and capabilities. This will also help the employees to enhance their skills according to their requirement. Further, they also need to adopt different types of leadership styles which will essential in motivating and in encouraging the employees. The best method which a firm can adopt is democratic leadership style, according to this style employees are involved in decision making. It is very helpful in motivating the employees as they are involved in decision making. These type structure, leadership and culture will be helpful for the firm in developing healthy environment. Through this way it will fir to the approaches to LMD.
Making Ethical And Professional Consideration For Planning Approach
There are many ethical things which has to be followed. This will be helpful for the firm in encouraging the employees and in motivating them. There are some ethics which the firm should follow and this has been discussed briefly. Firstly, salary is one of the most important factor for which employees work. All the employees should be provided with proper and timely salary. Firm should provide their employees salary according to their performance (Brown, Treviño and Harrison, 2005). They should be given timely salary as it will be helpful in motivating the employees.
Health and safety also plays a crucial role in giving safety to employees working in business enterprise. Firm should take all the major steps which will be helpful in ensuring safety for the employees. All the employees working in the firm should feel safe. In addition to this, they should be not feel a fear which working. Organization should focus on providing healthy environment when they feel safe and could work effectively.
In large business ventures, trade union constitutes their own specialization. These are formed in order to protect the rights and interest of workers working in organization. Further, all the policies adopted by the firm can not be enforced until employees are uncomfortable. According to this point employees have a representative who speaks in behalf of the employees and bargains for the policy or strategy which the firm tents to adopts. They negotiate and fight for it and accordingly changes are been made. Moreover, working hours of employees should be fair. In this the time should be scheduled properly. The working hours should be determined and in accordance with the working they should be given salary. In addition to this, all the work should be which they do in addition should be given extra pay. These are ethical practices which a firm should follow (Anderson and Anderson, 2010). These practices will be helpful in increasing the confidence and trust among the employee towards the firm.
According to non-discrimination, all the employees who should be treated equally. There many be employees with disabilities. All should be treated equally. In addition to this, they should not be discriminated on the basis on gender or age. Firm should be fair with all the employees. They should consider all the employees equal in terms of age, gender, disabled people, etc.
Issues Around Choosing Leadership And Management Development Methods
Mentioned company has chosen these LMD methods in order to improve their efficiency as well as the effectiveness. These methods focus on improving up corporate performance and also to get a competitive advantage over their rival firms. Moreover, the issues which are discussed in the above point will be only solved after the specific implementation of the leadership and management development methods.
Employees within Restec is engaged in their routine life and they are not getting anything new in their career. In order to meet this, cited firm can implement one of the leadership style in order to boost their morale for their proper and effective functioning (Walumbwa and et.al., 2008). Mentioned company can implement the democratic style of leadership where employee's will be given freedom to undertake management decisions and also regarding their tasks and duties in own manner. Further, when organization make changes to the organization policies and structure, this leadership style helps employees to accept changes easily because they were part of decision making process which boosted up their morale. Moreover, by applyingHerzberg theory of motivation, cited firm can create a family type of atmosphere in the working professional life. This type of work culture encourages employees to work with their best of the efficiency and skills.
The best leadership style which Restec can adopt is democratic leadership. This type of style is very helpful in encouraging and motivating the employees. In accordance with the theory all the employees are involved in making decisions. Workers develop a feeling that they are important for the firm (Chen and et.al., 2014). When the management adopt any changes, then employees will be able to adopt easily as they the change will be taken place with the concern of the employees. There are many other leadership theories but democratic leadership style is the best one.
On the other hand, managers of the cited firm can implement effective appraisal system for motivating their skilled employees. Mentioned company can implement performance appraisal method where employees performance will be calculated at the end of the year by considering the dedication they have given to their research and development process. Effective performance appraisal will boost employees morale and they will work with best of their capability in order to achieve the organizational goals and objectives (Improving leadership and management skills. 2015).
Further, managers of the cited firm have to implement an effective communication strategy in order to improve the communication procedure. Working in a team leading to a conflict as employees after the merger included from the different background and they are not able to make effective communication. For improving this, Restec can conduct a training and development program for the individuals who lack in effective communication. Further, employees should communicate precisely and clearly with their team mates so that their will be no sign of mis- communication and organization will be able to work with best of their efficiency and capability.
From the above implementation, it is clearly stated that the leadership and management development methods have effectively helped the cited firm to improve their functioning as well as the overall operations.
Most Appropriate Method Of Analyzing The Strategy
By analyzing all the problems and circumstances of the organization, the motivational technique will be the most suitable method for the cited firm as it will help Restec to improve their efficiency, productivity and goodwill as well. Organization can implement different motivational theories which will boost the employee's morale and they will work with best of their capabilities. There are different motivational theories that are identified and adopted by the mentioned company in order to enhance the performance of the employees. This will generally boost the morale of employees and they will be able to perform their task and duties with best of their efficiency and capabilities.
Conclusion
From the above report it is clearly inferred that two research and development organization have a merger and they have formed Restec company in order to increase the market share and also the operations. Further, this report showcase the importance of managers and leaders as they contribute their best in order ti improve the individual performance within the organization. Further, this report also studies the leadership and management development issues which leaders and managers have to overcome in order to improve the organization productivity. Further,
issues of organization is been overcome by implementing suitable practice adopted by the cited firm. At last, most suitable technique has been stated which will boost the employees morale
References
Anderson, D. and Anderson, L. A., 2010. Beyond change management: How to achieve breakthrough results through conscious change leadership. John Wiley & Sons.
Brown, M. E., Treviño, L. K. and Harrison, D. A., 2005. Ethical leadership: A social learning perspective for construct development and testing. Organizational behavior and human decision processes.
Bush, T., 2008. Leadership and management development in education. Sage.
Chen, X. P. and et.al., 2014. Affective Trust in Chinese Leaders Linking Paternalistic Leadership to Employee Performance. Journal of Management.
Chhokar, J. S., Brodbeck, F. C. and House, R. J., 2013. Culture and leadership across the world: The GLOBE book of in-depth studies of 25 societies. Routledge.
Daft, R., 2014. The leadership experience. Cengage Learning.
Day, D. V. and et.al., 2014. Advances in leader and leadership development: A review of 25years of research and theory. The Leadership Quarterly.
Dubrin, A., 2015. Leadership: Research findings, practice, and skills. Cengage Learning.
Farok, G. M. G. and Garcia, J. A., 2015. DEVELOPING GROUP LEADERSHIP AND COMMUNICATION SKILLS FOR MONITORING EVM IN PROJECT MANAGEMENT. Journal of Mechanical Engineering.
Fullan, M., 2014. Leading in a culture of change personal action guide and workbook. John Wiley & Sons.
Fuller‐Love, N., 2006. Management development in small firms. International Journal of Management Reviews.