Question :
The case will be discussing and revolving around the expansion and development of a brand when it revolves around the local market and the trends flourishing in the community and the region. The case is of 7-Eleven Convenience Store is based on its marketing mix strategy in U.S. and in Taiwan, adapting according to the market and trends exist in it referring to what people want and severely in need off. The case will be seeking the information about the benefits company that is 7-Eleven Convenience Store enjoys by keeping their focus on marketing and promotional while dealing with different market which are different geographically, culturally and socially.
What marketing strategies used by the store?
What is the concept of convenience store and how it was flourished in the market?
What were the problems faced by business while making a move and operating in different business environment?
Answer :
7-Eleven Convenience Store is an international chain of convenience store which was founded in the year 1927 and headquarters in Dallas, Texas, United States. The company is operating through franchises and licenses and have around 71, 100 store in over 17 countries of the world. The company was American and expanded itself rapidly into global environment and markets with quick actions and succeeding in them consecutively. 7-Eleven Convenience Store is now being handled by a Japanese group, it is well aware of the fact that marketing of the brand is the key aspect for it to grow and gain success.
A+ Grades @Affordable Prices!
We deliver all academic papers from dissertations & assignments to thesis, & case studies. 5000+ satisfied students, you could be next! Place Your Order Now!
Order Now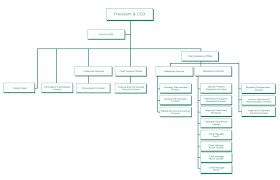 Case Study
7-Eleven Convenience Store is a leading company and is well influenced by the marketing practices and promotional plans which are necessary for businesses to take up while dealing and operating at international levels. 7-Eleven Convenience Store has unique and indifferent marketing strategies which are innovative and creative in nature to deal with separate markets. At initial stages of the company being part of the market and the business world is its innovative ideas by which it introduced its stores in market and services. According to the market strategies and trends in American environment the concept of convenience stores was really challenging to flourish as it was new and unknown to customer and to their behaviours for people in America.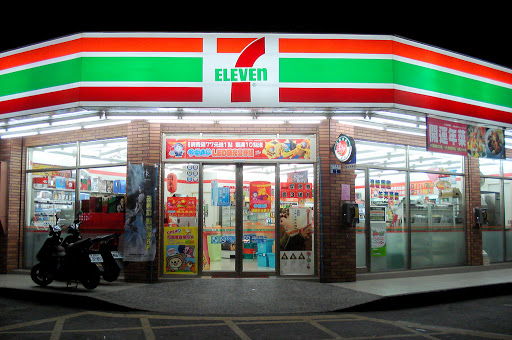 Thus, 7-Eleven Convenience Store made their focus on making the company unique and attracting the market segment by making them aware through effective marketing strategies and promotions made in market segment. Then 7-Eleven Convenience Store when planned to move an expand in its original market and in districts of America it took the standardisation approach with the motive of increasing and improving the brand identity. 7-Eleven Convenience Store is a retail brand which is why the next step which is taken by it was of using franchising as the option to move and expand into new markets and areas that are districts of America. The main reason to do so was to keep the cost low and lessen the capital flow in establishing new stores in new location. 7-Eleven Convenience Store made the best use of the processes and strategies of making a move in new places and regions. The standardisation and flexible franchising enable the brand to penetrate immediately in United States and be more and more productive.
Contact us to get: Tesco Case Study Help
Then comes the market and work conducted by 7-Eleven Convenience Store to establish itself in Taiwan. The company enjoyed huge benefits and power while being part of Taiwan market and conducting work. It is said that their was no limits to expansion and diversification of 7-Eleven Convenience Store in Taiwan. Basically company was rendering significant competition to large brand which were already present in the market like Amazon by offering people everything under one roof by their brand name. Company was stepping into all different diversified areas to make sure of available to all for fulfilling their needs, wants and desires. The aim which was been focused by 7-Eleven Convenience Store while diversifying and moving along with the processes in Taiwan was for making sure that the entity becomes productive enough for addressing the needs of all at all levels and for all the segments present in the market socially in the region where it has been operating.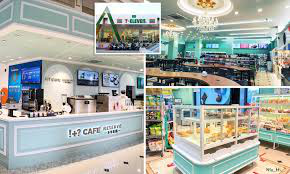 Problems
The major problems which were being faced by 7-Eleven Convenience Store while development and expansion of itself began with making the concept of convenience store known to public and the people of United States that is the domestic market and then to the world for moving into new places. This was huge problem identified by 7-Eleven Convenience Store when it was established which was overcome by it through believing in its potential marketing and promotional plans. The company was highly innovative which was clear with the beginning and for overcoming the problem it became more and more innovative where it made sure of changing consumer behaviours and attitudes by making them aware of the concept of Convenience stores and by spreading information about it benefits to people.
Related Service: Dissertation Help
The next issue arisen was of the size of the store in two different markets that is United States and Taiwan. In United States 7-Eleven Convenience Store had very big and huge store which in comparison to Taiwan changes as the country is vertically zoned. Hence, ion Taiwan the store size was smaller mostly present in the basement or on the high rise floor of the buildings. Where the company made change in approaches, they added new services in stores of Taiwan such as home deliveries, pre-ordering, pick up and more. This made the firm to deal with the issue and keep up with the market and its requirements.
Visit this sample: Tesla Motors Case Study Analysis
Another key problem was of standardisation and localisation in business format of 7-Eleven Convenience Store while dealing with separate market in the world. This was managed and resolved by the company keeping the option of franchising across the boarders which offered it market presence in lower capital. Alongside the markets situations of both the location were different which made it more critical for 7-Eleven Convenience Store and the company managed by using and applying new unique approaches within it such as of starting extra services in Taiwan to overcome the challenges. Thus, this is how the concept of convenience store was introduced and flourished in market by the firm.
Also Check: Case Study Assignment Help