Reproduction is a biological process by which an offspring is procreated. It is one of the most fundamental feature of life as each and every organism exists as a result of reproduction. There are two forms of reproduction- sexual and asexual. In Asexual reproduction, there is involvement of only one organism. A genetically identical clone is created as an offspring. In other words, cloning is form of asexual reproduction.
On the other hand, Sexual Reproduction or syngamy is referred to as the fusion of haploid cells which leads to the production of a diploid zygote. This zygote develops itself into an organism containing two sets of chromosomes. The myriad of physiological and genetic processes in organisms are coordinated sexually. The genetic material of the parent generation is reshuffled leading to production of an offspring with a different genetic makeup altogether. Therefore, syngamy is also called as fertilization. The process of sexual reproduction begins with the formation of sperm and egg cells through meiosis. Sexual reproduction is the reason for genetic diversity in organisms. For sexual reproduction to successfully occur, there is involvement of two parent organisms.
Due to the low cost and reliability of our services, students frequently choose to use our Case Study Help Online services.
Humans, animals and majority of plants reproduce sexually. The offspring produced through sexual reproduction are unique and possess the benefit of variation. The production of variations in the genetic composition of organisms ensure the survival of species. These variation, sometimes give rise to different types of mutations that alter the morphology of the organism. The genetic information is maintained throughout and allow linking of successive generations. The different ranges of genetic information results in variations of characteristics. The genetic material is found inside the nucleus of cells, which is the unit constituent of all organisms.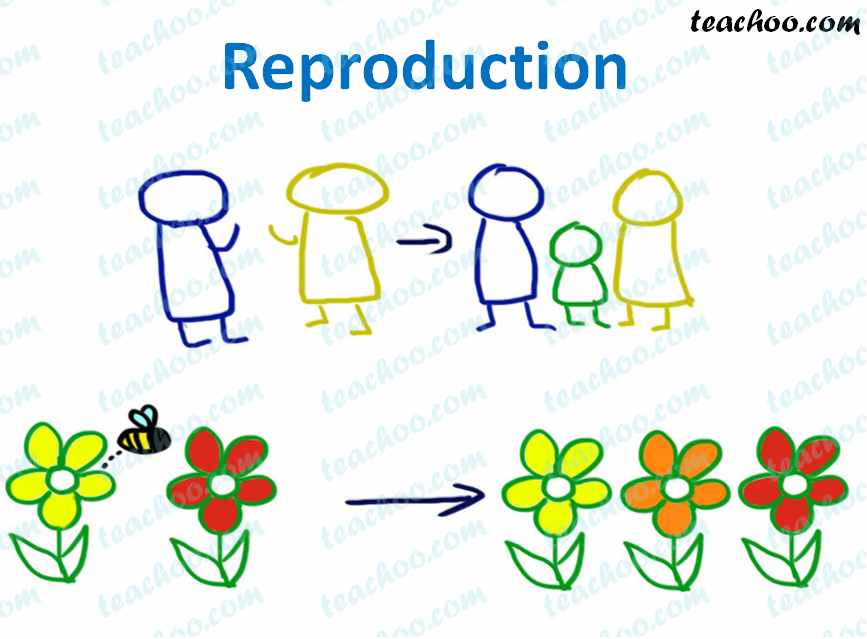 Stages of sexual reproduction in humans
The stages of sexual reproduction are divided into three steps:
Pre-fertilization: This stage is characterized by gamete formation and their transfer that occurs prior to fertilization. Gametes or sex cells are haploid(consists of 23 chromosomes) which are different in both males (sperm)and females (ovum). The process of formation of gametes is called as gametogenesis. There are specialized structures where these gametes are formed. The risk of extinction of species is minimized and the number of members of a population are increased.
Fertilization: The meeting and fusion of the male and female gametes is called as fertilisation and leads to the formation of zygote. On the other hand, in humans the early embryonic stage development is followed by formation ofMulticellularity is established along with formation of germ layers. Unwanted genes of an organism can be removed and chances are that a new species can thrive.
Post-fertilization:Upon fusion these haploid gametes result in the formation a diploid zygote which is followed by mitotic division for the development of embryo. This process is called as embryogenesis. Zygote development and differentiation in an organism occurs during embryogenesis which depends on the life cycle of the humans.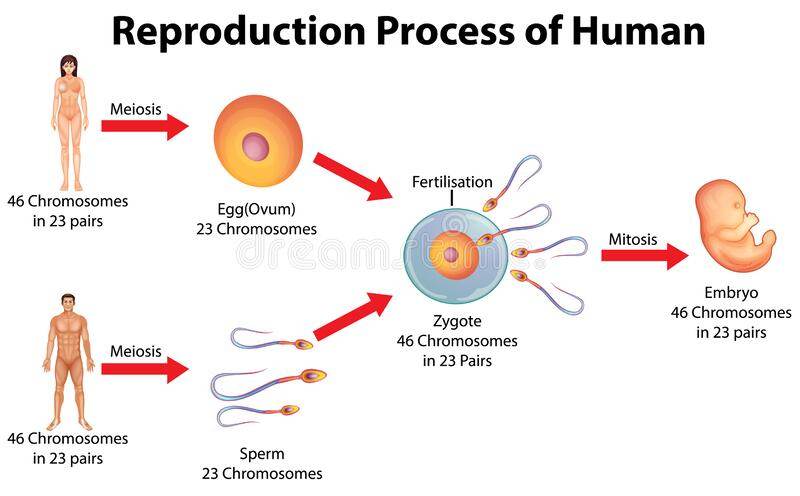 Also Read: Types of Socialisation - Primary, Secondary and Adult
Sexual reproduction in flowering plants
In plants, post fertilization the single cellular embryo divides mitotically to form a multi cellular embryo which is nourished by endosperm nucleus. The ovary transforms into the fruit whereas the ovules are converted into seeds. In plants, pollination and germination of the male and female gametes is followed by fertilization. However, fertilisation can occur either inside the body (Internal fertilization) or outside the body (External fertilization). Fertilization is an extremely complex multi-step process that usually completes in about 24 hours.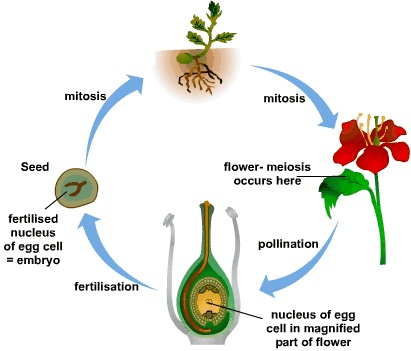 Advantages of sexual reproduction
The organisms reproducing sexually produce gametes with half number of chromosomes which is called meiosis. The genetic composition of the offspring is genetically similar to that of the parents but not identical to either of them. The male gametes in humans are mobile unlike female gametes, therefore, they need to be transferred for successful conduction of fertilization. Sexual reproduction leads to production of variation in the offspring which helps the species adapt to new environmental situations. There is a high chance for the offspring to withstand environmental stresses thereby, giving them survival advantage. The survival of the fittest is ensured and the rest are eliminated, this helps in maintaining the ecological balance. Due to these variations, there is a less chance of a disease affecting the entire species.
The pace of sexual reproduction can increase through selective breeding as done in the agricultural sector to increase the production of food. Continuos occurrence of variations contribute to the process of evolution. These variable offspring help in creation of diversity and an added advantage is better chance of survival along with uniqueness. Sexual reproduction acts as a medium through which extinction of species can be prevented. Unlike asexual reproduction, the chromosome number in species is maintained during sexual reproduction. It is important for individuals and organisms to ensure the continuity of generation. If reproduction does not take place, there will be no living beings on the surface of earth.
A+ Grades @Affordable Prices!
We deliver all academic papers from dissertations & assignments to thesis, & case studies. 5000+ satisfied students, you could be next! Place Your Order Now!
Order Now
Frequently asked questions (FAQs)
Q1. What are the basics of sexual reproduction?
Ans 1. Sexual reproduction is the most basic process through which organisms reproduce. There is involvement of two parents, each of whom contribute a gamete, egg and sperm, that fertilize to produce a zygote containing genetic material from both the parents.
Q2. What is haploid and diploid?
Ans 2. Haploid marks the presence of a single set of chromosomes whereas diploid refers to the organisms that contain two sets of chromosomes. Sexually reproducing organisms are diploid whereas organisms reproducing asexually are haploid. However, human gametes such as egg and the sperm are haploid in nature.
Q3. Why do humans cannot reproduce asexually?
Ans 3. Humans cannot reproduce asexually as there needs to be involvement of two parents for the genetic material to pass down to the offspring. The chromosomes from both the parents combines to form a diploid set of chromosomes which is essential for the existence of humans.