At universities, students might be asked to with a reflection for an assessment task. It may be a part of the larger assignment or project.
Reflective writing assignment is a great deal of student's time at universities will be spent thinking; the thinking about what they have read, what people have said, what students are thinking & how their thinking or opinions has changes. Thinking process involve mainly two aspects that are thinking & critical thinking. Both of these are not a separate process; they are just closely connected.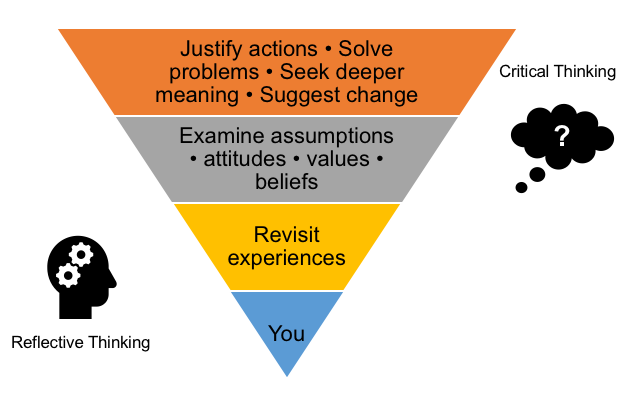 This figure shows that process of the reflective thinking start with an individual. Before they being to assess ideas and word of other, they need to identify and analyse their own thoughts.
Reflection is:
a processing stage in which thinking and learning take place
a form often personal responses to experience, events, situation and new information.
You may also like to read about - Globalization's Impacts on Nike
Why practise a reflective writing?
Nowadays reflective writing is becoming most increasingly significant aspect of the learning as it improves:
Individual's critical thinking abilities
Help people in becoming more effective practitioner in specific filed.
Self-awareness, a component of the emotional intelligence
Reflectivity writing assignments comes in various forms such as:
A portfolio examining self-experience on workplace practicum
A learning journal documenting self-reflections on the unit materials
Summary that outline personal reaction on the issues
How to write a good reflective assignment?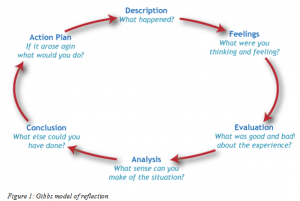 In within a reflective assignment, students or individual need to express their emotions and thoughts about certain phenomena and events. Writing such type of the reflective assignment provide a solid training to sharpen student's critical thinking skills. It also develops and express the opinion on a specific topic- either selected by the students themselves or assigned by their instructors.
Steps to write a reflective assignment
1). At first individuals should think about any event that could become a topic for the assignment. When they have chosen an event or topic, they need to analyse their internal feeling regarding it and how it affected their life and why?
2). Individuals need to make a mind map and identify their main ideas and arguments that will support it and assists reader follow the evaluation of individual's experience and thoughts, group them into the paragraphs that individual will write later, and connect them to individual's central circle. Creating such flow diagram that help the individual to see the overall structure of their assignment more clearly. At last, decide on a logical sequence of the paragraphs and then order them accordingly.
3). Individuals write a strong opening paragraphs. Their introduction must be eye catching, so that readers become engaged instantly
4). Here, individual state their supporting ideas, arguments & examples in the body paragraphs. They emphasize only one experience or point, as well as a reflection on it, in each paragraphs.
5). In conclusion, firstly they summarize their thoughts. Identify that what they have learned and how their experience might be helpful or useful to others. Finish their essay with an anapaestic question to their readers about how individuals might act in the similar situation.
DO & Don't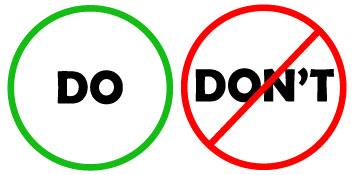 Do
Do writhe the ideas or thoughts in a descriptive manner. Their ideas must be stated very clearly, so their readers understand exactly what writer want to say.
Do the introduction, main body paragraphs and conclusion in the classical structure.
Do write the assignment with using few factual materials.
Don't
Don't write everything at once. Individual should compose a mind map to create an outline that give clear directions to their writing.
Don't be too personal. Reflective assignment must be based on the personal experience.
Don't cram all the experience into one assignment; choose most significant moments.
Don' make the assignment a free-flowing analysis. Sort the ideas or thoughts in a logical order.
Types of reflections
In Australian universities, types of the reflection students will be asked to do will depend on their field of the study & their lecturer's preferences. They may be asked for keeping learning journals and logbook to involve in self-assessment or peer reviews, or simple asked to write the reflective assignments. Lectures can also ask the students to organise a reflective writing in the structured and unstructured manner. Structured way includes use of the guiding question that students must answer. Whereas in unstructured wan, lecturer ask the students to write a reflection on the given experience or activity.
Individuals may also use the reflective framework, that can be most effective and useful tool to structure and guide individual's reflection; however, if individuals are planning to use the reflective frameworks that has not been provided by subject lecturer, then it would be best for checking with lecturer's first. Have a look through various frameworks below to consider how individuals might be able to utilise them in the future reflective task.
Students Also Like to Opt- Case Study Help in Australia
Model of the reflective frameworks
Kobl's reflective cycle: useful guide for the practical experience, such as placements or internships.

Rolfe's minimal model: basic starting point to individuals thinking reflectively.
The 5Rs framework: useful framework to reflect on the practical experience and coursework such as projects.
Gibb's reflective cycle: an effective and useful guide for individual to learn practical experiences and journals, such as teamwork.

DIEP: useful guide when writing an academic or critical reflection, such as an assignment, by putting every topic into 4 paragraphs.
A+ Grades @Affordable Prices!
We deliver all academic papers from dissertations & assignments to thesis, & case studies. 5000+ satisfied students, you could be next! Place Your Order Now!
Order Now
Mostly Searched FAQ's Questions by the Students
1). How to write a reflectivity?
It requires analytical and critical thoughts, clear line of the arguments, use of the evidence through various examples of the personal thoughts and experience and often theoretical literature. Individuals should aim motive for a balance between the tone, personal experience and academic practices and rigor.
2). What are three elements to the reflectivity thinking writing?
The reflective thinking significantly includes three process: experiencing something, reflecting on an experience, & learning from the experience.
3). What do individual write in reflective assignment?
A reflective essay includes description of literature/experience pieces as well as an explanation of individual's thoughts, reaction and feeling. Reflections are very subjective and personal but must maintain a formal tone.

al experie