Question :
This case study analysis is based on the issues faced by international business of Levendary cafe. It is the most famous restaurant which provides high quality ingredients and a good friendly environment. The company enhanced their business in China also which was a major challenge for them . Levendary cafe established their business and expanded it in China it was a risk on their brand image also. They opened around 23 outlets in China which was a fast expansion of business and also a challenge in terms of their both standards as well as profits.
Explain the issue behind china challenge faced by levendary cafe?
Explain the issue faced by levendary cafe because of language barriers?
What are the ways to overcome from the challenges?
Answer :
Organization Selected :
Levendary Cafe
Issue 1
The china challenge involve many issues in context with their appearance as well as lack of uniformity in their organization. It is very important for organizations to expand their business at international level also but before expanding any business proper research should be done so that it does not impact on their brand image as well as certain standards. The issue in china was also the lack of franchising as only one individual was controlling the organization and one individual can't have much knowledge of expanding it internationally. The issue may be in terms of financial risks also due to which many strategies need to be made by company. While expanding business at international level company also faced issue related to China laws and regulations. There are many laws which are not been fulfilled by organizations due to which they lose their goodwill also. As in the case of Levendary cafe, they also lost their goodwill because of compliance in their rules and regulations. The company while expanding their business at international level they faced loss in their growth level also. Levendary cafe is the top casual cafe but expanding it to China was a major issue for them and also led their company to failure.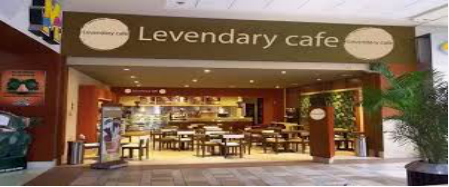 Issue 2
The another issue that company faced was related to obstacles in relation to language issues also. Language barrier is a major issue that almost every organization faces. So, in case of Levendary cafe also faced issue in relation to language. While doing any kind of international business or expanding business at international level many strategies need to be taken care of because many challenges comes while doing international business. During the time of China challenge their main weakness was lack of exposure at international level of Mia Foster and their relationship with Louis Chen which was a major issue in terms of their growth. When they expanded their business in China they opened many outlets but offered things in some outlets while not offering at other restaurants. When Chen opened its cafe in China he had no experience of opening a restaurant due to which experience of franchising was also not there. When the organization expands the business at international level many issues and risks comes in between which becomes difficult for organization to deal with.
Issue 3
The levendary cafe also had to deal with risks especially in case of financial problems. Chen had no idea regarding GAAP also due to which the financial reports which they made was also not applicable. The main strategy which levendary cafe made was to enter China as they were interested to build their business in China also. It was not easy for company to enter in such a big state and establish their business. While establishing business they had problem regarding their menu because Chinese people prefers complete different food and according to that menu had to be set up and company was not knowing about their tastes. While doing international business China had already Pizza hut and KFC so it was difficult for them to establish there business and became successful though they made many strategies and established at a complete different location. Chen hired a international financial individual also so that it becomes easy for them to manage to tackle all kind of audits. The strategies which organization made was considered as expensive but was also needed in the organization. Organizations had to deal with all issues when they expand their business at international national.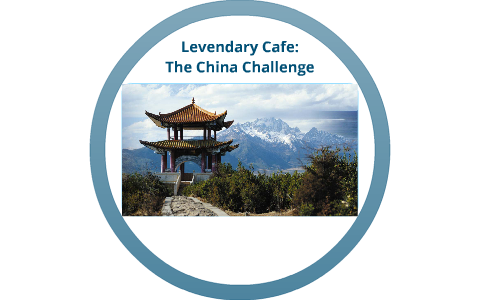 Solution
The company also made many solutions to deal with china challenge. They served the US market by meeting all customer needs and initiated to establish local menu which China customer wanted and many choices for customers. They also attracted the organization in terms of foreign fast food companies which was the main thing to gather attention towards the organization. The company adopted a perfect concept so that their future won't be in a negative situation. All solutions and strategies which company made was considered good enough in accordance to avoid loss.
Recommendations
It is also recommended that some changes should also be made by organization to enhance their business in foreign market also and deal with main China challenge. The organization should establish their financial reports in the form of Chinese format. The design of their cafe should also be in the form of UK designs which should be perfect in context with their location. As the people of China prefers only fast food style food so the menu which KFC provide to consumers the same kind of menu their cafe should also provide such menu only. It is very important for organizations to provide effective training to all employees so that they can work according to other American restaurants like KFC so that they can establish their business in such effective way. The company should set up their strategic plan according to Chinese marketplace. Instead of focusing on their weakness they should focus on their strengths and then work according to that. It is very important for an organization to maintain a effective atmosphere, attractive designs according to the area in which they are operating. So, it is recommended to levendary cafe also that they should implement designs according to Chinese marketplace. All employees, chefs should be trained according to the food they will be providing, they must have knowledge regarding people likes as well as dislikes.