Kmart is a leading American organisation within retail industry. It serves its online product through the marketplace. As technology has made the business environment very competitive, therefore in order to cope up with the innovative or competitive technology, Kmart has thoughts to bring a change in its organisational structure. To deliver the radical shift in Kmart, an effective strategy between different corporate members need to be developed so that structural change which is taking place in organisation can be well informed to the workforce of respective firm. With the purpose to be successful and well known within international retailing. Kmart has thought about to bring a change in its marketing department in order to ensure that through an effective marketing strategy, best revenue can be generated by respective firm.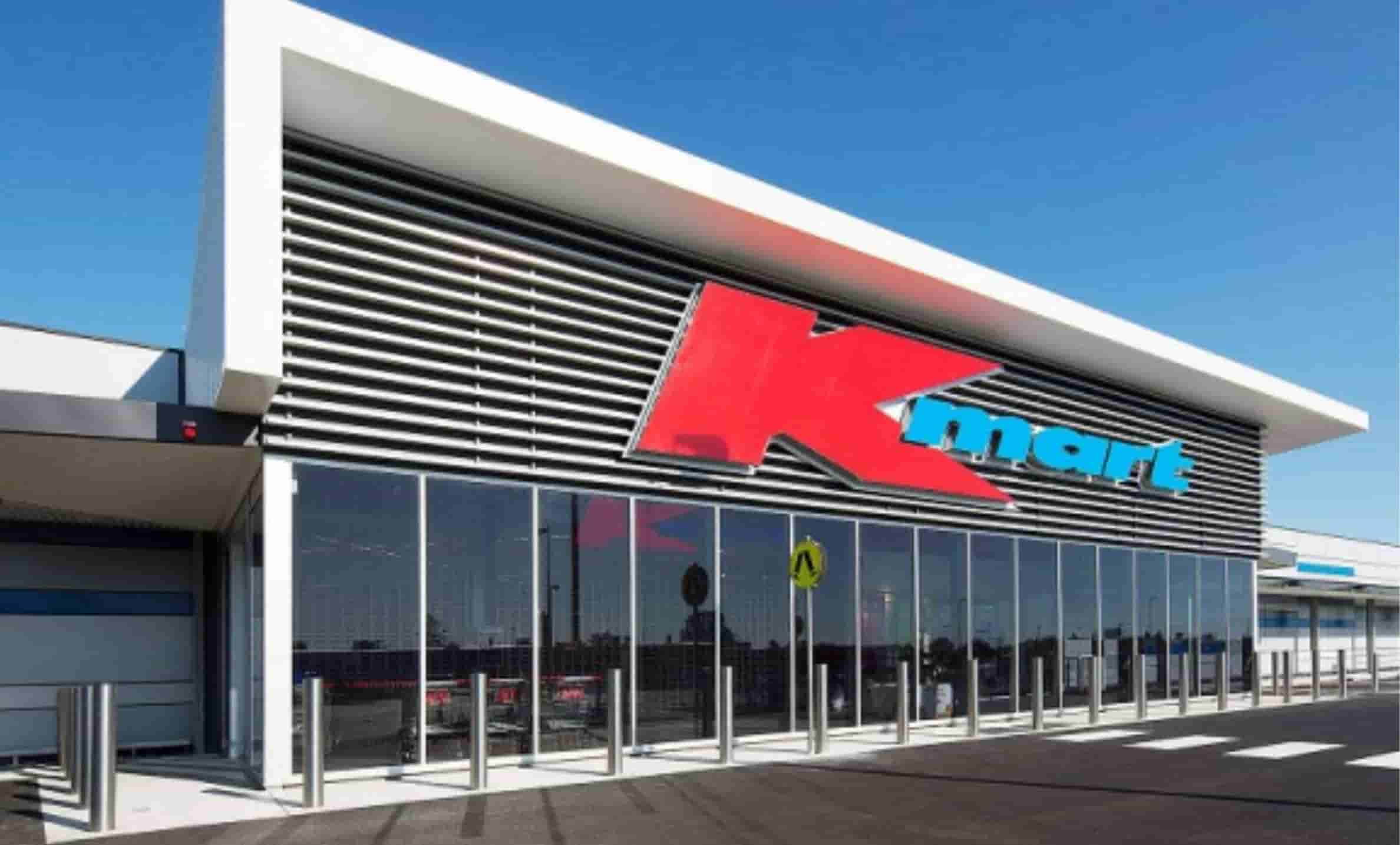 Role of process of communicating the change
Organisational changes initiatives frequently take place due to the issues that are faced by Kmart. In order to make the workforce are regarding the organisational changes and policies on hard system model, Kmart has scheduled an annual meeting & program with its external and internal stakeholders to communicate changes which is taking place within workplace. Therefore, with the motive it enhances the organisational structure of Kmart, communication needs to be very specific on company's goal setting so that every employee is aware of their duties and responsibilities. Then again, be setting a visual presentation for its workforce in meeting & by circulating the officials' emails regarding new changes within organisation, Kmart can efficaciously communicate various difference in the process management among its workers. Human resources management team of the Kmart need to ensure through a proper training and development programs on new changes; same can be communicated with the organisational employees.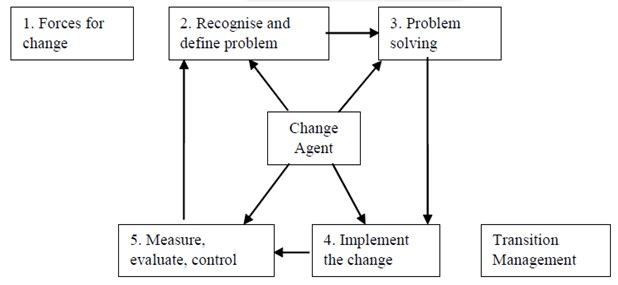 Leader of the change
On the basis of existing change management project of the Kmart, implementation of hard model system of the changes within Kmart is championed by IT department and Head Manager. Thus, an active contribution has been able to bring a transformation in process of doing confessors and meeting in Kmart to plan the different activities. Resources & budgetary constraints have been examined before to lower the negative impacts on the partnerships and profitability working better different teams and departments. Kmart's manager has developed an effective leadership to encourage and train the individuals to support changes rather than facing the challenges which can affect the respective in coming years.
Student Also Read About : Performance Measurement System of Woolworths
Identification of the models of change from the theory
According to the current business proposition carried by the Kmart, it has been identified that firm has been facing the uphill battle when trying to catch the rival Wal-Mart. It has been reviewed that Kmart aims at changing the organizational structure to facilitate its working process. Hence, it is significant to identify an essential model of change, that aims at change management procedure to resemble an effect vie business process. Thus, hard system model of change has been chosen to identify notions of the change management. Hard system model is considered as specific methods which has been primarily developed to design and manage change.
Free Plagiarism Report For Assurance
The experts at Global Assignment Help ensure that you get 100% original content for submission. With every order, get a Plagiarism report for free!
Order Now
This model of change is responsible to implement change in the certain situations or circumstance to characteristically define specific particular hard complexities. Hard system model can be divided into mainly 3 distinct phase, that would help in implementing changes in the Kmart organisational structure efficaciously. First phase includes the situational summary that is related to a specific situation and primarily connected with notion of an understanding the accurate assumption regarding essential stakeholder relationship. Further, it requires collection of information and data for quantification of the performance level and current state. Analysis of existing system would the Kmart to be able for redefining the opportunities or issues. Second stage of this model is referred to as indemnification of the change objective, that mainly defined as identification of overall goals to change the sub-objectives which eventually bestow towards the change objectives for the Kmart organisational structure. Then again, it is also essential to note that notion of determining the change objectives to from real hierarchy. Ultimate goals or sub goals required by the Kmart would provide them with the guide to be able to move present state of the affairs in order to get a desired solution. In last phase of this model, it is referred to as performance measure, that means quantification of the objectives efficaciously. It aids in combining the objectives which help to carry out the significant procedures and methods. It also assesses efficacy of definite possibility of the change.
Related Services : Case Study Help
Analysing responses to the change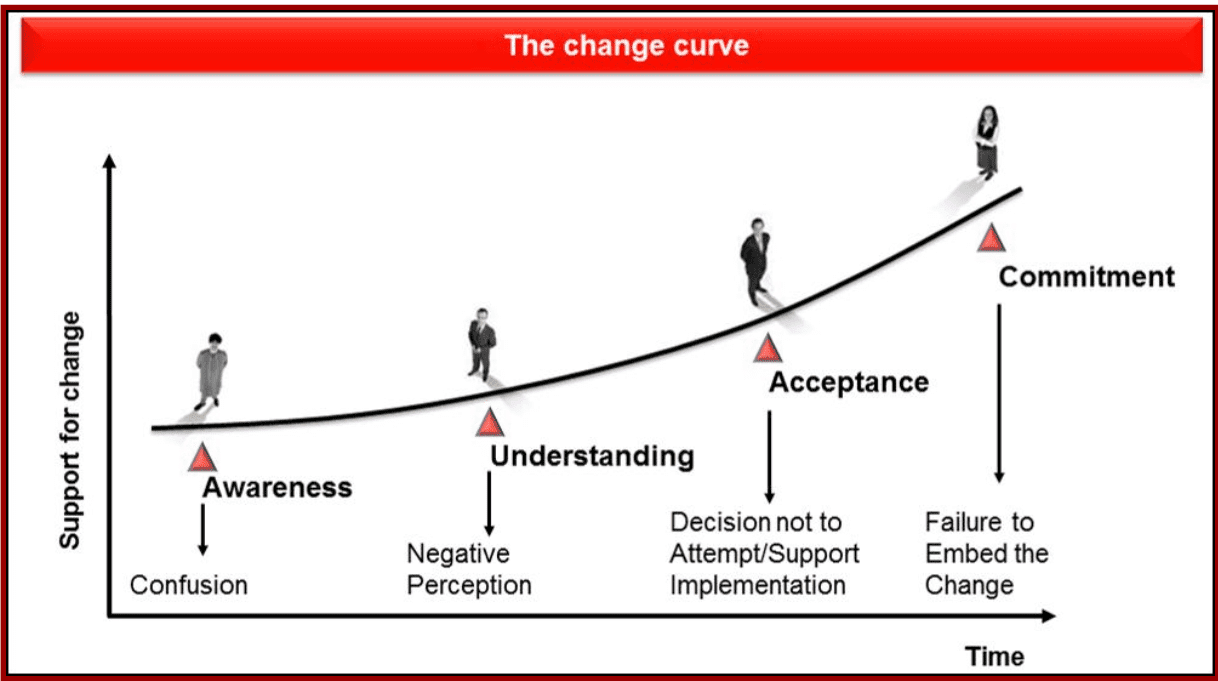 In early stage of the implementation, individuals have reached differently due to lack of knowledge based on the new changes. But Kmart provide trainings to its workforce that encourage them to work with these changes. It has created constraints of the knowledge gap. In turn, it has implemented a new structure and policies to accept the changes and also develop the ideas regarding it. New changes have created better thinking process within workplace. Thus, different issues can be resolved including marketing and financial matters, employees turnover and many more.
Related Samples -
Importance of Intrapersonal Effectiveness - Definition & Critical Incident
Case Study Analysis of Prodiscover Basic Tool
FAQ
1.What is the hard system model?
This model is based on the methods of analysis & changes linked with the Operational research, project management and system engineering. With the HSMC, it become easy to determine objective for the changes, identify option for an action & then test them against.
2.What are the difference between hard and soft system of model?
Hard system optimize design, using defined performance criterion & select best alternatives that in order to meet the needs. On the other hand, Soft system improve the conceptual model by using formal system model & other systems thinking.
3.What is hard system approach?
This system is used to address both the quantitative and qualitative problems. It is based on a step by step procedure, that can be iterative, & the process should be revised of any new information comes to light ora later phase in the procedure change the situational perspective.