Gibbs' reflective cycle is one of the most famous cyclical model for reflection which helps nurses and other healthcare workers in exploring different stages of their own personal experience. These stages include description, feelings, evaluation, analysis, conclusion and action plan. This model is primary used for examination of experiences.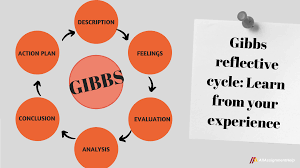 This example of Gibbs reflective model for nurses will allow overtime learning based on their clinical experiences. The judgement produced based on these stages is balanced and accurate. The reflection derived by assessment of this cycle, allows nurses and other healthcare workers to improve the quality of care of clinical practice.
Importance of Gibbs reflective cycle for nurses
This model helps nurses obtain a structured form of reflection which further enables them to identify their roles in an incident. Henceforth, a plan of action is implemented for development personal care of the patient. The construction of an action plan assists nurses in their personal and professional development. Reflection is an essential feature of development which is intimately bound.
Various stages and example of Gibbs reflective cycle for nurses is given below: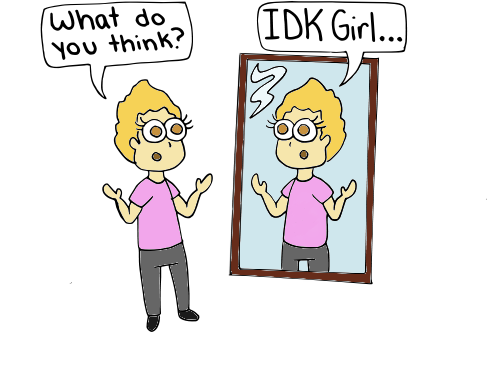 Description:This incident occurred while I was placed in my oncology department in my first year of nursing There was an elder patient who was admitted in the ward due to stomach cancer. I assessed the report of the patient which stated that he had various verbal and learning disabilities. Based on my experience, I suggested radiotherapy for the patient. Along with my companions, I paid a visit to the patient's ward where I informed him about his treatment procedures. The patient was shocked to hear this news and began crying. He was also hitting his head against his pillow. The other nurses in my group tried to calm him down and comfort him.
Feelings:Initially, while in was placed in the oncology ward I was a little unsure about my position and felt like I did not deserve it. I struggled with anxiety and did not feel confident enough to intervene patients. However, while comforting the elderly patient, suffering from stomach cancer, I gained a sense of confidence and felt belonged.
Evaluation:In hindsight, my experiences in the oncology department has been overwhelming. I made sure to give proper physical examinations for evaluation of the patient's health and ensure that my patient is not suffering from any difficulties communicating about their needs. It is my duty to protect the patient's confidentiality and recommend appropriate diagnostic and laboratory tests along with acting in their best interests. However, I did realise that there was a little cohesiveness among our group because of which sometimes, we failed to communicate.

Analysis:According to my analysis, I have derived that patients with learning disabilities often have difficulty adjusting to new situations, which in this case was the elder patient. Therefore, it is my duty as a nurse to comfort them and help them recover from their problematic behaviour when are they outside their comfort zone. According to the Nursing Research institute (NRI), nurses should be aware about the procedures that are to be followed while dealing with patients with disabilities.
Conclusion:From this experience, I am more evocative about providing patient centred care to my patients in the oncology ward. I, as a nurse, have understood the importance of being more assertive and professional in my practice. It is crucial for me to act in the best interests of the patient. For nurses, strong work relationships should be given greater emphasis in my ward as it will help in increased levels of group cohesiveness resulting in better patient outcomes.

Action plan:I have been aiming to be more proactive towards these situations with reference to my role as in the nursing intervention. My roles and responsibilities as a nurse will ensure the transfer of valuable information for delivering better quality of patient care. I will undertake certain measures for facilitation of different methods of communication through which the patient can address his needs.
Furthermore, I will continue to reflect my experiences through Gibbs' reflective model to act in a wholly professional way. I aim to confidently implement the values and principles set out by Nursing Research Institute (NRI), Australia, to take care of the individual needs of my patients.
This example of Gibbs reflective model will allow nurses comply by the standards put forward by Nursing Research Institute (NRI) and enable them to act rapidly in any given situation of emergency. However, the possible disadvantage of this model is that it may lead to superficial reflection, which has less potential for personal and professional development.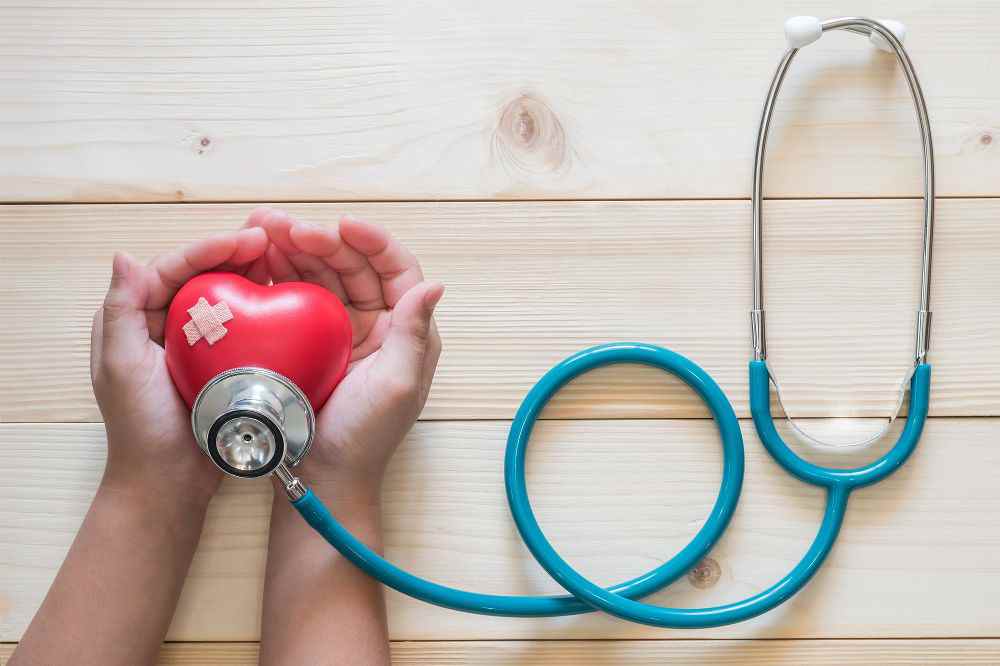 The first half of this model allows nurses to collate their experiences and the second half of this model enables them to implement action plans and arrangements for the improvement of problems faced by the patient.
There is a possibility that situations may rise where there is no reference to critical thinking and false assumptions can be made from a different perspective. In these cases, this model does not answer the deep questions that are associated with patient care. Another added disadvantage is the difficulty of people in openly discussing their feelings.
Reflective practice allows nurses to work in the best interests of their patients which enables them increase their interests and permit the involvement of both of the patient and the nurse. Reflective is a key to self-awareness and an essential component of emotional intelligence.
Students Also Like- Case Study Help in Australia
A+ Grades @Affordable Prices!
We deliver all academic papers from dissertations & assignments to thesis, & case studies. 5000+ satisfied students, you could be next! Place Your Order Now!
Order Now
Frequently inquired questions (FIQs)
QUESTION 1.Why is Gibbs Reflective Cycle important in nursing?
Ans.1 Gibbs reflection for nurses ensure practice of safe and evidence based care which allow nurses to constantly improve their skills.
QUESTION 2. What are the advantages of Gibbs model of reflection?
Ans.2 This model of reflection ensures easy understanding of concepts for healthcare workers along as well as allows them to learn with their experiences to facilitate producing a balanced and a more accurate judgement.
QUESTION 3.Why is reflection good for student nurses?
Ans.3 Reflection allows nurses to modify their professional behavior and enables them get equipped with positive feelings as they deal with more and more patients.