Bega Cheese Limited is an Australian based organisation that was founded in the year 1899 by Barry Irvin and is a diversified company that is based on food having manufacturing sites in New South Wales, Queensland and Victoria. The respective organisation was founded as an agricultural cooperative within the town of Bega, New South Wales by its regular suppliers and became a public organisation in the year 2011. Bega Cheese Limited has a broad and uniquely Australian history which all started with humble beginnings in dairy.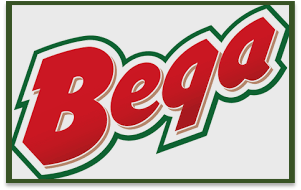 It is a major Australian dairy as well as food organisation that is engaged in producing cheese, Vegemite, infant formula, nutritional powders, peanut butter and many more items. Bega Cheese Limited has a strong financial base which has resulted in achieving the growth of business through increasing its revenue and profit margins.
A+ Grades @Affordable Prices!
We deliver all academic papers from dissertations & assignments to thesis, & case studies. 5000+ satisfied students, you could be next! Place Your Order Now!
Order Now
Related Service - Online Exam Help
Background of Company
Bega Cheese Limited offers wide variety of food products and is located in different sites in Australia. This is a public organisation owning 25% stake of Capitol Chilled Foods Ltd. Presently, it is one of the greatest organizations within the dairy industry of Australia having a base milk supply of 750 million liters. The mission of Bega Cheese Limited is to become the icon for dairy products and its objective is to value the heritage and people that it has created and developed. The company serves for fostering the welfare of the community as well as continues with development of high quality food products.
Bega Cheese Case Study on Financial Analysis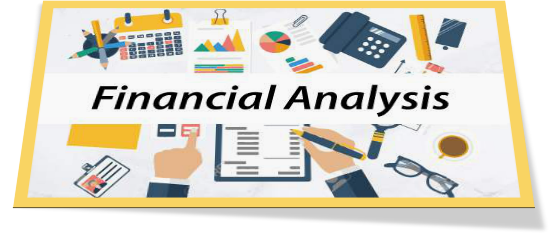 Financial Analysis refers to a process of analyzing different financial statements of an organization's annual report. This kind of analysis provide assistance to the managers of Bega Cheese Limited in determining the financial position, status and performance of the business.
There are multiple aspects that are involved in the financial analysis of an organisation and these include business strategy, analysis of financial ratios, liquidity position, budgetary analysis, income statement, balance sheet, cash flow statement analysis, etc.
You can also read - Annual Report of Super Retail Group
Financial Ratio Analysis
Financial ratio analysis is a technique that is used by an organisation to compare relationship between two or more than two items on financial data from the financial statements of the business. There are various financial ratios that are estimated as under in context to Bega Cheese Limited: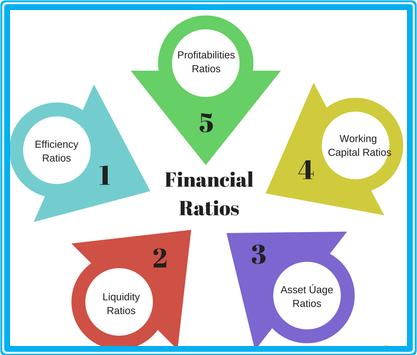 Valuation ratio: These are sometime called market value ratios which measures how appropriately shares within a company are valued and what kind of return an investor may receive. Through calculating valuation ration, a potential investor of Bega Cheese Limited can see if shares are undervalued, overvalued or at a fair price.

Analysis: From above table of valuation ratio, it is analysed that the value of per share of Bega Cheese Limited is fairly valued and the company has effective performance according to the analysis of this ratio.
Profitability ratio: The calculation of these ratios helps an organisation in determine the profitability level within the business. This ratio assesses the ability of Bega Cheese Limited to earn profits from its sales, assets of balance sheet or equity of shareholders. This kind of ratio represents how efficiently respective company generates profit and value for its shareholders. The profitability ratios of Bega Cheese Limited are as under:

Analysis: From the above given profitability ratios, it has been analysed that the net profit margin of Bega Cheese Limited is 3.48% which is higher in comparison to the year 2020 as there was increase in sales operations and profitability level of the company.
Per share data:It refers to Earnings Per Share and is an indicator of company's profitability. Negative EPS shows negative income of the company while positive EPS represents positive income of the business.

Analysis: From above given table, it is estimated that the Bega Cheese Limited has enough earnings with it from which it can give dividends to its shareholders. The EPS of Bega Cheese Limited are growing year to year which shows greater income level within company.
Efficiency ratios: These ratios measure the ability of a company to use its assets for generating income within business. It is important as it helps in determining how well company is using its assets to earn an income.

Analysis: From above estimation, it is analysed that the company has efficiently using its assets for earning more and more income which helps in operating daily business operations. The increase was offset by operating cash inflows of $111.4 million which are more in comparison to the previous year.
Income Statement
Income Statement is a financial statement that represents the income and expenses of a company and also shows whether an organisation is making profit or incurring loss during an accounting year. The income of Bega Cheese Limited helps in determining the financial health of the business. The income statement of Bega Cheese is given as below:

Analysis: The above income statement of Bega Cheese Limited states that the total revenue of the firm is continuously growing year by year. The company has earned a huge amount of revenue which will help organisation in paying all expenses that occur within business.
Balance Sheet
The balance sheet of an organisation covers all assets as well as liabilities of a company during a financial year. It is a core financial statement that evaluates financial performance of Bega Cheese Limited. The balance sheet of Bega Cheese Limited is given as follows:

Analysis: The above table shows that assets of Bega Cheese Limited has grown in the year 2021 as compared to the year 2020. Such increment in the assets of the company stated that organisation can make efficiently use of these assets in paying off its liabilities and short-term debts.
Cash Flow Statement
It is a financial statement that gives aggregate information about all the cash inflows that are received by an organisation from its ongoing operations as well as external investment sources. This also covers all cash outflows which pay for business operations and investments during a financial period.

Analysis: From above table, it is estimated that Bega Cheese Limited has more cash outflows in comparison to cash inflows and had a debt of Australian $378.3 million which is more in comparison to the previous year. This shows that company is required to maintain its liquidity position in an effective manner for sustaining and chasing competitive advantage within marketplace.
You may also like to read about - Cross-cultural Management of Commonwealth Bank Australia: Case Study
Experts Are Listening!
Have doubts about academic writing? Clear all of them in a minute! Call the experts and get your answers immediately! Dial Now!Contact Us
Frequently Asked Questions by People
1. What is meant by Financial analysis?
Answer: The meaning of financial analysis is concerned with analyzing different types of financial statements of a company such as financial ratios, income statement, balance sheet and cash flow statement which helps in determining financial position of organisation.
2. What is the importance of conducting financial analysis of an organisation?
Answer: The importance of conducting financial analysis of an organisation is that it helps in identifying the areas that need improvement and also facilitate in evaluating the financial performance of business.
3. Explain the benefits that are driven by analyzing financial statements of a company.
Answer: There are multiple benefits that are associated with analyzing financial statements of a company and these are as under:
Helps in tracking inventory
Determining profit margins
Ascertaining debt to equity
Keeping current on debts
Seeing improvement over time