Question :
Deed of forgiveness is a way through which a person can make or forgive the money that has to be taken by the party in accordance with the tender care or affection. This mainly being applied when the person has made such transfer of their property with their conscious state of mind and due care in the accord. It use to be covered under Taxation law and also in Income tax assessment act where the property is being transferred in deed of forgiveness. In this case their will be detailed discussion on the deed of forgiveness and all the will which has been raised by the person with out any undue influence.
What is the impact of this case on deed of forgiveness?
Explain deed of forgiveness?
What is Undue Influence?
Answer :
The Undue influence is being raised by a person as an act that induced or make any person to do that thing or agreement without its will. It implies that when the person is being coming in a contract or an agreement it is important for that person that they do that agreement in a sound mind and with their free will and consent. Other then this Deed of forgiveness is being covered in taxation law and also in Income tax assessment act which provides that a person can forgive the amount of money if there is any fiduciary relation or affection from their side.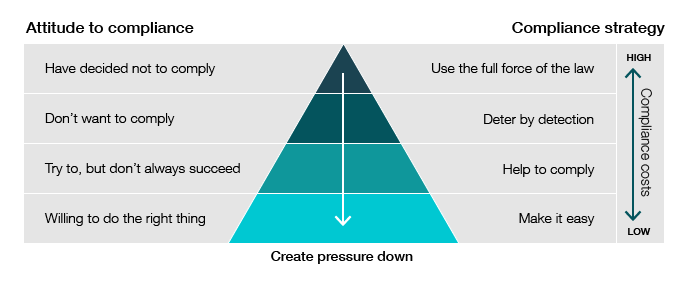 Illustration 1: Australian government 2020
Facts
Bill york a farmer who have all the pastoral holdings. He use to work with Neil his nephew. And has a close relation with Neil as they were working together since years. After some time Bill has made a will and under that Will he left his house his bank savings and the cars for his wife. And the residue of his estate was being left for his 4 daughters which will be divided equally. Bill has also made that all the residue in his estate can be purchased and has also give Neil an option to purchase all the pastoral holdings of bill's land as an interest of partnership. The livestock and the machinery being fitted there are amounted to $200,000. in a due course of time when the will has been made it amounts to $694,922. by the year 1988 Neil sold his own land and suggested Bill to sell his land to him of $150,000 which actually costs of $700,000. As Bill has agreed to sell it in the price of Neil in which their was a deed of forgiveness of approx $547,000. As soon as the deed has been finalised the solicitor in the party has arranged a Bill to get examined that while agreeing on the deed of forgiveness is Bill is of sound mind and physically stable, and has found that Bill was physically fit and their was no issue or problem with him he was been able to make the transaction for his own good. Later after his death his daughter claimed that the property which was transferred to Neil was done in undue influence not in deed of forgiveness so the property should be transferred to them.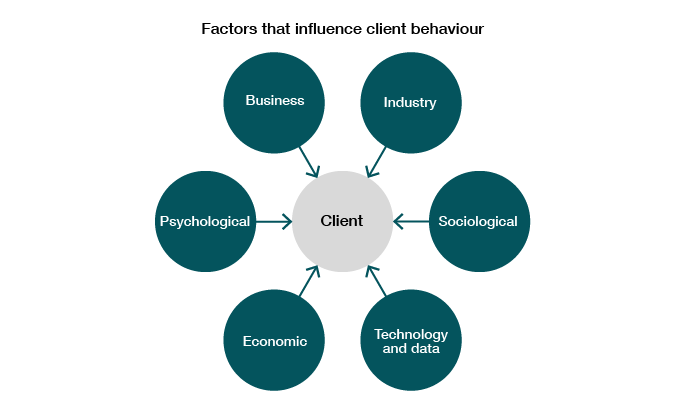 Illustration 2: Facts that Infulence Client Behaviour
Issue of the case
Is there is Undue influence done by Neil?
Does the property is being transferred within deed of forgiveness?
Do the daughters are eligible to get that property?
Judgement
In trial
De Jersey J held that their was no pressure or force in any of the act of Neil as that he has just said to Bill about the thing which was going in his mind. Trial judge noticed that Bill at the time of making that deed was capable of doing that thing and is in a conscious state of mind as he knew that he is doing the disposition of proper on a particular amount. He said that Neil and Bill were in long working relation and because of which Bill was affectionate towards Neil and did not wanted to end his relation with Neil.
In Appellate court
The court has held various majority and overviews that all the person when acting in love and affection will imply to come in a working zone. It provides that Bill was in a tender age and in that state of mind every person wants to make their relation more stronger and did not want to loose it and as Neil was being the old partner of Bill and was their with him in all mean time he has done that in the deed of forgiveness. The deed of forgiveness implies that when a person has agreed to leave the property on a low amount then it actually cost as due to the act of forgiveness and also due to a good or fiduciary relation with that person then that implies to make it severable a working area. And as the Bill has made all the agreement testamentary and their was not any fraud or force in one of the personal part then it amounts to the working of that person. As Bill has done that agreement in his whole conscious mind and has also made all the capabilities clear then it cant be said that Neil has done an undue influence to Bill and their will not be lie any fraud from the side of Neil. As the daughters claimed that Bill's mental state was not well and he was not in senses while doing that agreement was completely denied. Their was a wide affection from Neil on Bill's part and that he was with him from the long time this has to be radically correct and clear that if any person has been in tender love and affection with someone they may do any of the deed of forgiveness in a clear state of mind.
Thus, further the appellate court also held that their was no fraud being done from Neil and this is not a matter of undue influence.