Question :
The report is conducting discussion over two critical aspects of business and which are highly flourishing at present in a business context. First up is Business Canvas Model a framework that develops a product roadmap and a summary document. The next up is an analysis of AfterPay practice in business while conducting and completing business actions and transactions.
What is the Business Canvas Model?
What is the concept and idea behind AfterPay Business Model?
How the business model of AfterPya works and makes it unique from general crediting services?
Answer :
Business Canvas Model
Business Canvas Model is a tool or even addressed as a framework that is used and helps businesses and business owners in understanding the business in the most straight forwarded and structured manner. The model is used for grabbing a clean and in-depth insight of the customers the company is or will be serving, different value propositions offered through different channels and the manner in which the company makes money.
A+ Grades @Affordable Prices!
We deliver all academic papers from dissertations & assignments to thesis, & case studies. 5000+ satisfied students, you could be next! Place Your Order Now!
Order Now
The Business Canvas Model is a strategic approach and management phenomena which helps in quick and easy defining and communication of a business idea in front of external and internal parties. This model is a one-page document which offers a well presented and structured summary of all the fundamental components of a business, its products and services and structuring in a coherent manner. The model was created by Alexander Osterwalder.
The strategic aspects of the model are its shared language which enables the owners in describing, visualising, assessing and bringing changes in their administration and business in accordance with their needs and the changes. There are specifically nine key aspects, factors, components or features of the model which are structured in tabular form and appropriately structured. These components are presented underneath:
Customer Segments which talks about all the top three segments of business which offers it the highest level of revenue.
Value Propositions that reflects upon the offerings of the organisation.
Revenue Streams section reflects the top three sales-generating units and revenue providers.
Channels generally mention the ways in which communicates with their customers and how well the value propositions are delivered to the buyers.
Customer Relationships is relevant to how the respects brand manages its relationships with external and internal parties.
Key Activities revolves around what the business do and related action which are part of day to day actions of it.
Key Resources are the people, knowledge and all the tangible as well intangible sources of the administration used on daily and longer term basis for running the functions effectively.
Key Partners holds the list of stakeholders without whom the entity cannot complete their activities and make their success possible.
Cost Structure is the last element but not the least which lists all the top costs of the firm which is consumed by it while conducting their administrative actions and completing the work.
A template of the Business Canvas Model is attached below in the picture which showcases all the nine elements of the framework and specifies their positions as well in a structured manner.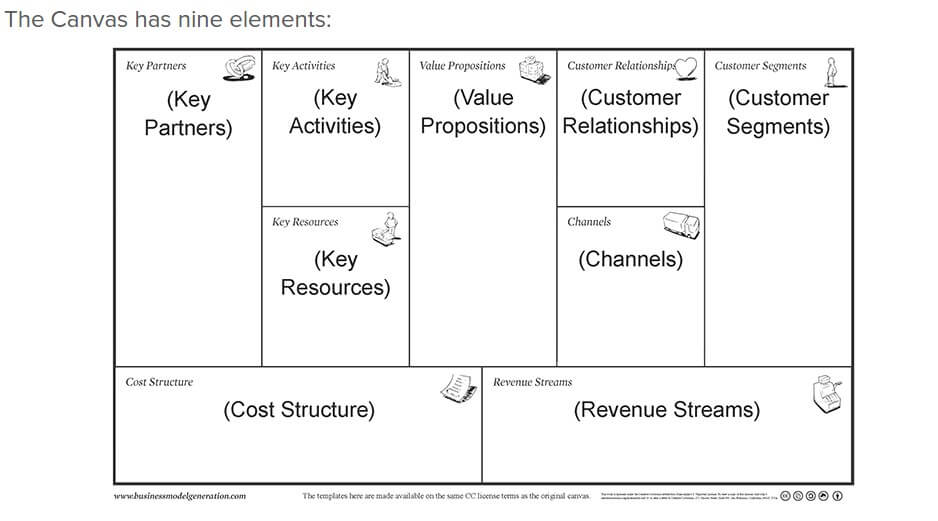 (Illustration 1: The Business Model Canvas (BMC), 2016)
AfterPay BUSINESS MODEL
AfterPay has been a standard global growth strategy most significantly in Australian market in past few years. This gave rise to a new innovative business idea and service that is AfterPay touch. The service provided by AfterPay is about the unique service which was established to champions the best interests of customers most significantly in retail sector while making purchases. This is a service of "Buy now and Pay later" concept which allows customers a ease and offers them a chance to buy their preferred products and services today at same price and pay for them later in instalments.
Related Service: Research Paper Help
AfterPay Touch is an Australian tech company that is currently operating in United Kingdom, New Zealand and Australia. The company have grown exponentially and unexpectedly in the past year with the help of of its business model and innovative idea of customer credit payment technology. The business model of the brand is effective and efficient enough where it can fundamentally disrupts the entire customer credit space and bring the millions more customer on regular basis to the top global retailer. In simpler words, the company works as a bridge and a middle person for customers and global retailers where they offer benefits to both the parties by giving credits to one and serving the retailers with extra potential buyers for present and future.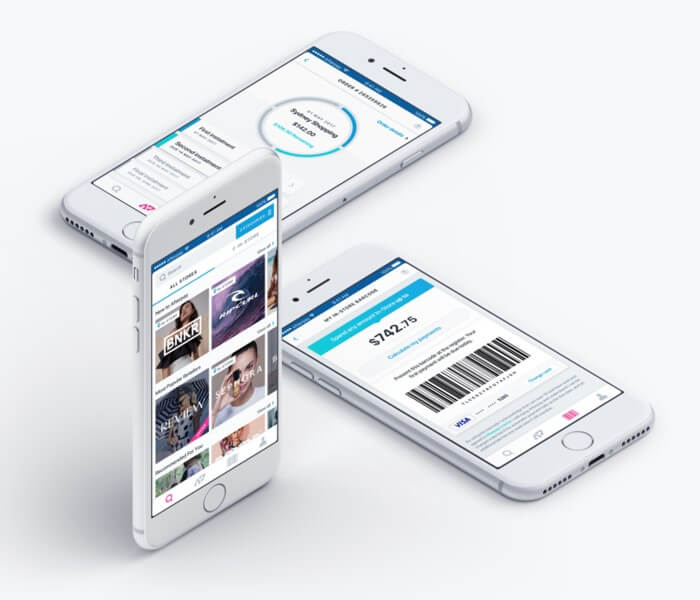 (Illustration 2: Business Model Innovation: AfterPay Touch, 2019)
The operations and administration of AfterPay Touch and its technology is very unique and creative. It is not like a traditional credit card service or other credit service where people make their purchases today and pay their bills later with a added interest rate in future years. The company offers their users with an opportunity to pay for their transactions and purchase made in four easy and sub divided instalments over 8 weeks without any interest rates and zero fees. The company ears through their merchants by changing them 4% to 6% on every transaction being made by any user. The company is earning the number of transactions taking play over a period by every retailer and merchant. The business model of AfterPay Touch is as follows presented in the the picture below.
Also Check: Research Paper Writing Help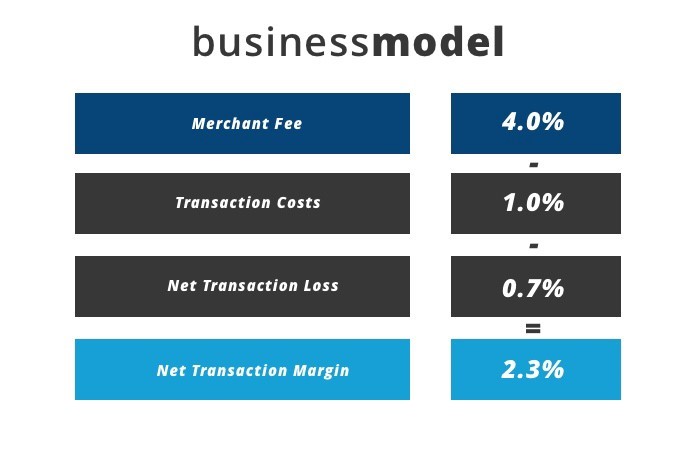 (Illustration 3: Business Model Innovation: AfterPay Touch, 2019)