Question :
This assessment will cover questions which are mentioned thereunder:
Give nature of legal system.
What is the potential impact of law on all the companies?
Elaborate different formation of business organisations.
Recommend different legal solutions which helps in resolving issues in company
Answer :
INTRODUCTION
Law is created for providing a safe and secure environment with binding it with set of rules and regulations for making the society work in correct flow of working. Business law is the branch which helps an individual working either in a organisation or running a business. The basic purpose here is to create set of working environment which is favourable for all individuals. The file consists of explaining all the types of business organisations and making them have a proper legal systems which helps in structuring all legal organisations. In the second half of the file there are explained many legal solutions with their correct procedures.
A+ Grades @Affordable Prices!
We deliver all academic papers from dissertations & assignments to thesis, & case studies. 5000+ satisfied students, you could be next! Place Your Order Now!
Order Now
MAIN BODY
TASK-1
1.1 Provide different types of legal systems and explain civil and criminal law.
The legal systems in UK is the best and simplest form of legal structure explained in the environment which is helping all organisations and persons which have to work as per the guidelines in the organisation. The basic purpose of this here is to demotivate any kind of biased in the organisation and avoid any disputes de to due diligence in companies. The legal system is bifurcated in two parts where the house of lords and commons take the participation in creating laws and regulations in the environment. They have to work as per he environment and making any bill finalised in his context is to be promoted, and the last signature of improvisation 9is done by the royal monarch of royal Queen (World Bank Doing Business project (Besley, 2015).
In the current scenario the two legal division which are categorised are civil and criminal law. The civil law is in basic nature of all well beings and provided as a matter of fact that any case which is related to land, property or any other matter which is illegal doings over an organisation or business comes under civil law. The criminal law is consisting of the fact where a person is accused of any illegal wrong doings where a crime has happened. These both are constructed on the grounds of business purposes and making them accountable on the fact that there are many listed questions which have to be made as per the guidelines in the environment. Both of these law are treated by special courts which have rulings and laws as per heir crimes and provide punishments and punishments looking at their crime or illegal activity provided (Barkan, Bintliff and Whisner, 2015).
1.2 The correct overview of all sources of law in United kingdom.
In working onto all the laws and systems in any organisation or an country one needs to have many types of stipulated organisational laws and reforms for workings. Its impossible to coordinate all things unless one can make reforms related to all such reforms. Since the area to cover by the government is do huge they have to depend upon various sources to make all the things work in pattern. Some of the common available sources are to be discussed below:
Parliaments act: It is one of the most crucial source as it has most of the powers in authority in country. They are considered to be highest authority in nation and have to provide several circumstantial conditions which shall be done as per he legal abiding and rule power given by the environment. The procedure to formulate law is to first pass a draft bill through house of lords and commons and then final signature of approve is done by royal Queen. This has supreme power in their hands and no other power of authority can over rule its judgement (Ball 2015).
European courts: Its also very important source of law as it provides different adjudications and judgement which is given as per the guidelines in environment. They have given solutions to things which are done as per the environment in well beings of the concurrent regulations and be present in the environment and with changes in society, they have made laws which will best work in benefit of organisation. Almost half of laws which are created by them are in favour of society and keeping correct perspectives of making it legalise in the country. They have created several laws after looking upon the condition of society and direct implementations of them are done.
Common law: In this common law and formative regulation, it was started in the kings rulings where the final rule given by the king was considered to be followed by all its nation people. In this all cases were treated different and decisions were given as per condition in case. This was later picked p by government and in present times if a case or scenario is not as per the markings in the environment a different solution is given which is accepted by government. Some times the laws are so much more implemented in nature that government creates it into an legit laws in act of parliament (Allen, 2017).
International court: it is a body of international well being and present in the case where committee of united nations and they have to be up to the mark of responsibility and for commerce law for correctly maintaining peace between the different nations. Here, the sole purpose of is to maintain peace and harmony in the country and the following propositions which have to be marked are as per the guidelines made in the environment.
1.3 Provide role of government in creating laws and how does the correct workings of statutory and common law is applied.
In UK there are several decisions which are taken on the basis of several stipulations which can work as per the working environment. Their are many changes which are required in law due to not much issues in the environment and creating many aspects as per workings of all legal aspects. The draft bill is commenced by any party and is presented in the parliament and later it is being stipulated in the country for legal accusations and oppositions makes opinions about it (Blair and Stout, 2017). The procedure mentioned below are stages by which a draft bill is converted into an act of parliament. The detail process is for formulating new laws and regulations in laws within the united kingdom are mentioned below:
First Reading: Its the first stage of drafting an draft bill and entering into the parliament with it for simple discussion.
Second Reading: its the later discussion over he draft bill that such kind of act shall be entertained in parliament or not. Their is a detailed discussion held for basic understanding of this law and the real purpose of passing it.
Committee stage: this stage discusses new changes which can be added to the bill, plus they have to connect this to a purpose. That is the use of how it will help the environment and be capable enough for working in society.
Report Stage: this stage is all about sending feedback and proper discussion report of the bill. They have to give correct feedback on the analysis done on the topic.
Third Reading: Its most crucial stage, as it decides weather the bill will be forwarded to the next stage or not. here the basic role of critical discussion over the bill and deep analysis of the fact tat their shall be no new changes added to it after this stage.
House of Lords: All the stages which are followed below are repeated here and in this case it cannot be stipulated once sent for the last stage. Here also a proper discussion is made so that they can create the correct workings in the bill and make it in the total favour of helping the society (Friedman, 2017).
Royal Assent: this is final stage of making a bill into an act in books of parliament. Their are several signatures without which it cannot be passes and the final one is done by the royal queen.
1.4 Explain how statutory and common law are applied in court.
Statutory law: this law is the sole creator of making all the strict rules and regulations in country. They are not flexible in nature and do not provide any type of differentiation which shall be incompetent in nature. This can appear as a matter where things can work as per guidelines and cannot be concluded without correct guidelines to public. They are rigid in nature and cannot be much manipulated on many grounds.
Common law: this is created for the betterment of society. In case any scenario which appears and needs to be concluded by making several laws and solutions. in kings era all cases were treated differently and make them as per the guidelines of the authority of king. this was later adapted by government as they felt that some case laws have to be various and should be concluded as creating laws. This is a good concept to apply in case laws (Hansmann and Kraakman, 2017).
1.5 The key legislation, regulations and standards that should be in the new business needs.
Its very important for all legal organisations to work with correct follow of legislation, regulation and standards of the company and law created by the government. Here, they can provide fact where the company needs more work and be aware of the fact that several concepts which should be understood correctly can be done on analysing standards and increasing them as the society and development of organisation increases (Harner and Rhee 2014).
Legislation- The legislation plays a very important role in acquiring all the business ideas and approached which have to be made under legal rules and stages. This all procure is completed in the parliament and all the legal discussion re completed by the members of parliament. A newly established business is required to have the knowledge about number of main legislations which are as follows:
Employment law- Every business organisation is required to appoint employees in order to achieve the goals and objectives. Therefore, it becomes imperative to bring their rights in the policy which include minimum wage, leaves such as paid, maternity, paternity, termination of employment and many more.
Companies Act, 2006- This act is for the companies which are incorporating in UK. Every company is required get itself registered under this act for obtaining the status of a company. It provides laws governing the activities of the entity and has to be followed from the time of formation to the dissolution.
Contract Act- This act is for the contracts that are going to be made by a new organisation. Contracts are executed to carry the specified activities which are mentioned in them. Furthermore, it helps in providing a legal support to the business entities.
Regulations- Regulations are created to keep all the legal bodies and criteria in proper alignment and keep levels of laws in correct pace. Regulations help in maintaining all laws in correct reformative and provide the correct stipulations and make all such environment have to be concluded correctly. Some of the regulations for new business are as follows:
Product safety- This regulation provides the minimum criteria that a business has to abide by before selling the products to the customers. Since, the profit is earned because of the quality, there should be adequate safety.
Register the business- This means that every business is required to get itself registered before it commences its business activities. This gives the confidence and trust in the customers to make deals.
Insurance- Every business should have the necessary insurance in order to protect the assets. This is to have safety against the losses that occur due to contingency.
Standards- Standards are maintained for the correct prepositions in the country, any business organisations have to be concluded for correct stipulations and have properly coordinated in the regulations. The standards are to be maintained by the organisation for the correct working zones in the environment.
Quality management standard- This is the standards for helping the business in meeting the quality of the products. This is to improve customer satisfaction which ultimately increase the internal efficiency.
Environmental management standard- This standard is for enhancing the control in the organisation which increases the environmental performance. This is to increase the environmental responsibility.
1.6 Potential impact of such implications on business.
In several organisations it is very important to implicate laws and each aspect shall be legally bind to protect them in case of any stipulations. Sometimes these laws can become burden on working criteria of organisation and hence can influence business in both negative and positive aspects. Some major laws which impact over organisations are mentioned below:
Contract law: These are created for the better contractual agreement in the business. When two people commence a n agreement in business. They have to make agreement as per terms and conditions of company. Their are many issue which have to be stipulated as guiding the regulations. This law is for protecting people in case of any dispute or breach of contract. The negative aspect is that its a lot of time taking in nature plus due to this there are several repercussions related to it. Time taking plus due to this it takes a lot of delay in business workings (Liu, 2017).
Copyright law: this law is created for protection of individuals and organisations in case of any breach. In case any person uses or misuses copyright trade mark of some pattern work or any kind of business related aspects without prior permission , they can get sued for making benefits from the brand. Here, in case such incident happens they can give many exchange changes due to guidelines and copyright laws for correct legal working
Employment law: This law is for correct stipulations, which has to be under the correct rules and guide by law. This is created to protect employees and employees from any kind of issues which are created because of ethical code laws of workings.
1.7 Give a critical reflection of united kingdom legal system with examples which can provide strengths and weakness.
The legal laws and regulations are explained quite properly in UK. Its very systematic in nature so that such type of incidents occur can be critically acquired for business organisations, and make their procedures more or less complex in nature. The second analysis is that several counties are suffering because government policies are either not updated or not created only. In UK this issue does not arise as government is very much stipulated of the fact that certain guidelines have to be concluded by them only. The only negative aspect one can point out here is that their shall be more laws which are connected to present problem in country and they should implement such things with looking at the parties and individuals (Picciotto, 2017).
TASK 2
2.1 An introduction to different types and classification of business organizationsin both the public and private sectors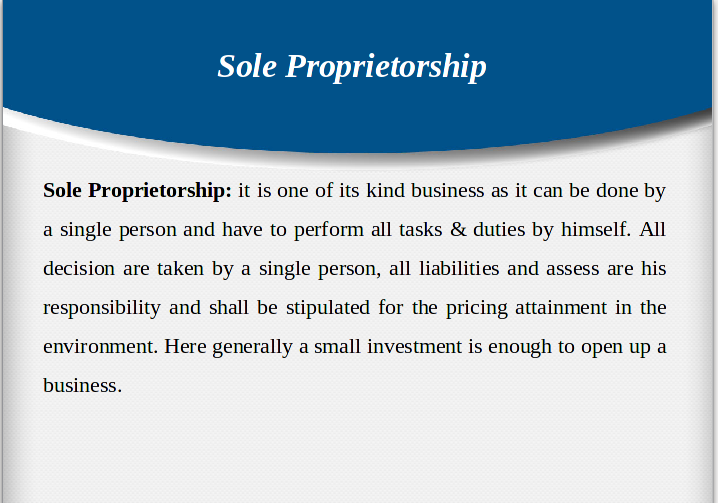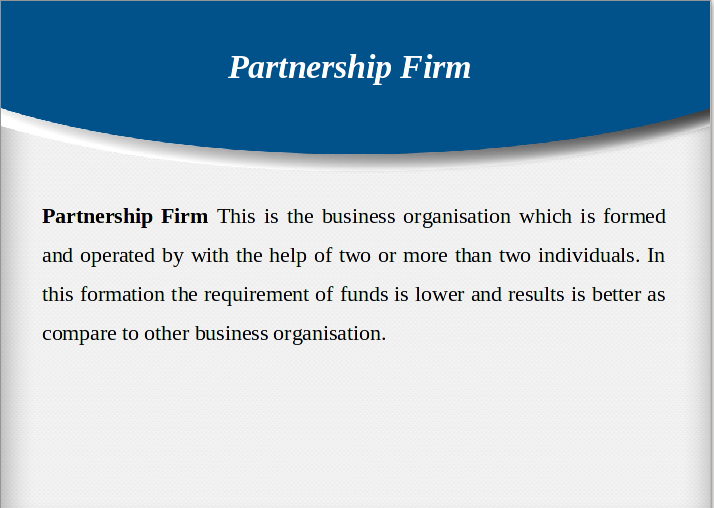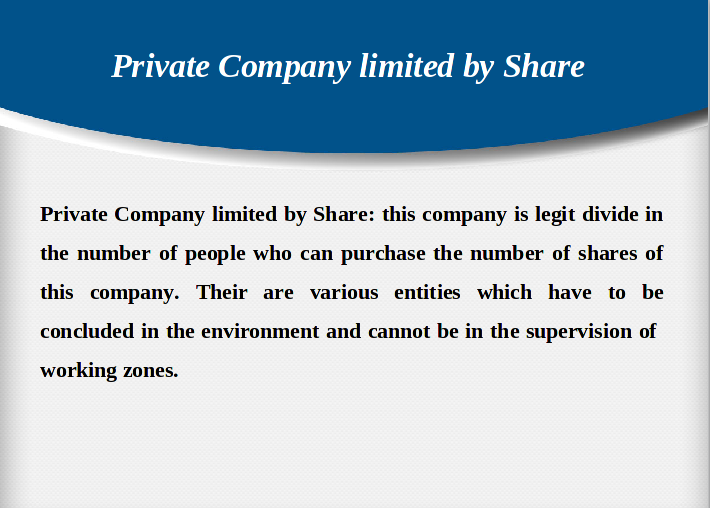 2.2 A critical evaluation of the advantages and disadvantages of different legal structures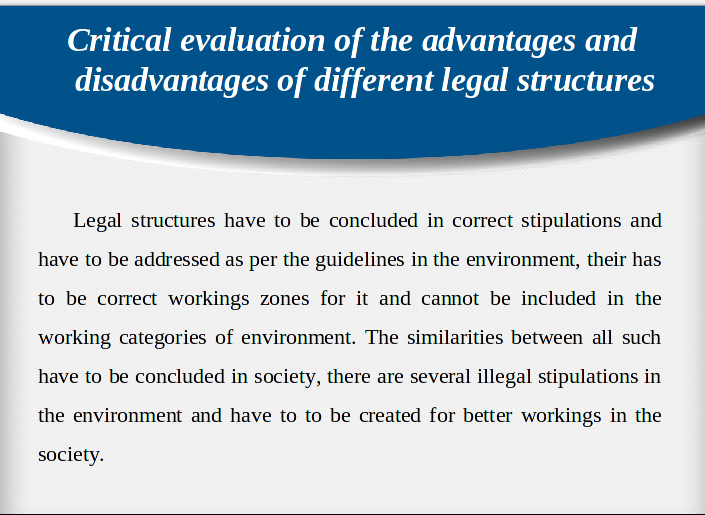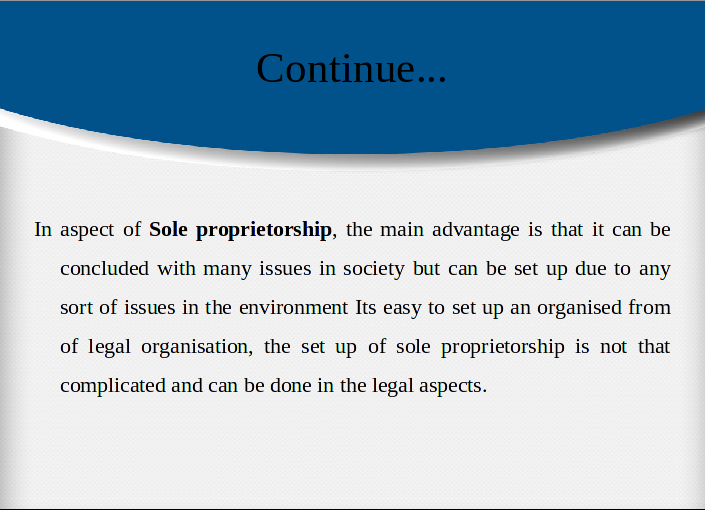 2.3 How different organizations are managed and funded in both public and private sectors.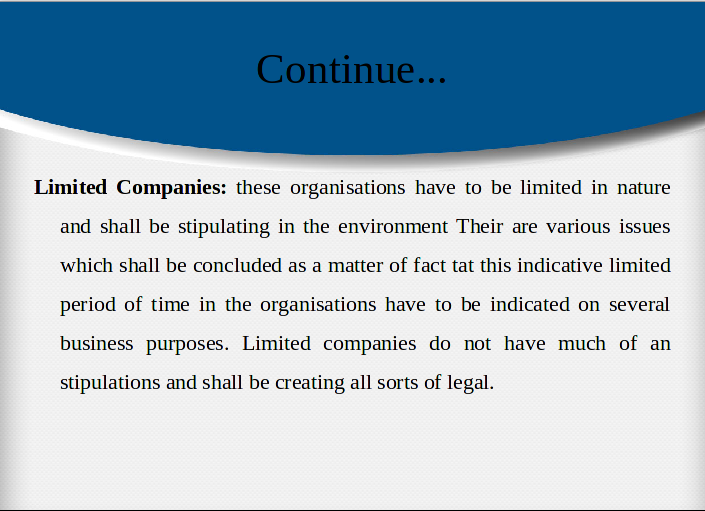 2.4 Legal solutions for resolving a range of disputes
Health and Safety Act 1974
(a) The major schedule of penning memorandum is to form law structure affiliated to Health and safety Act, 1974 in the organisation. The major purpose of the act is to share security to workers who are performing the duties in the firm. In context of Regent Vision Ltd., the employees are working in the organisation as per legislation for the motive of satisfying all of health and safety related needs. It is essential for the business firm to aware their workers that what the management of the organisation think regarding by considering their value towards the company. To the motive of reducing the magnitude relation of happening in the organisation, for this top level administration is answerable to offer all of the required training to workers who are working with machineries instruments regularly. The firm should b capable to offer purified drinking water which can assist to develop the heath extent of workers. In respective firm, they have formulated adequate improvement system which assist to work freely to workers. Apart from it, there are effective secondary which assist to deal employees in the condition of exigency (Ruggie, 2014). The administration of the company also appointed another administrator at different position who is responsible to deal with health and safety related issues of employees within the organisation.
(b) In current situation of Charlotte is employed as an account clerk in the finance function of the firm. She has been communicated by a friend Daisy, who operates her own dress making business is she could do her bookkeeping in her extra time. According to the employment legislation, contract of employment is based on the determinations of the company. If there is not any contract among employee and organisation, in this condition the last determination is always of employees so that they can effectively work for various companies. Accordant to the given case, there is not any kind of terms and conditions regarding dual employment. By monitoring all the condition, Charloytte have decided to work with several firm inappropriate way. Their are no such restrictions over her to have any such types of issues while working in both the organisations. It totally depends on her to be loyal to both sides and do not stipulate here working quality because of being hap-hazard due to working a lot. This income will be like an extra income for her in late future (Wilson and Sipe, 2014).
(c) In the provided case, Nicolas Jakcob is an electrician and married, have two adult children. He is working in Regents Vision Ltd., since last three years but cause of construction work the branch of Newcastle was closed and he offered another job in London. Accordant to the case, Nicholas Jackobs has been constrained to leave the premisses of the firm. It refers that the organisation have not removed the workers from their company but the firm does not have the power to force employees that they will perform their skills and knowledge in new place in which they are getting offer. In this rule sand regulations of business and employment law will necessary to solve the matter. In this matter no one person can be blamed due to such condition, its believed that the company should have and informed the employee about such construction work but he was still being offered a job in the organisation which states that there are many options he had but did not choose. In this case no such claim will be received as it is the mistake of both parties and no innocent party is involved in this
Different sources of legal advise
The business of a company run by performing several actions and operations that consider numerous transactions to be made. Engagement of number of people and groups of individuals in a business vantages to artefact of conflicts cause to deviation of sentiment of for other matters. To minimise issues several approaches can be utilised and the best suitable among them is enforced. One of the major implementation of legal advise is through courts abolished in the legal method of the nation to solve conflicts (Wilson and Sipe, 2014).
Experts Are Listening!
Have doubts about academic writing? Clear all of them in a minute! Call the experts and get your answers immediately! Dial Now!Contact Us
You May Like This: Nature of Legal System of Businesses
CONCLUSION
These files include several aspects of business and its environment. The scenarios given need to be defines in the correct critical analysis. This file covered all the grounds from making all such sources of law stipulate, providing correct law-making procedures and providing various elements of sources law. Its also making things more complex and as such laws are creating hindrance in working environment of business organisations. they have provided many stipulations for creating correct legal standards. The basic reason of
REFERENCES
Allen, W.T., 2017. Our schizophrenic conception of the business corporation. InCorporate Governance(pp. 79-99). Gower.
Ball, A.S., 2015. Disruptive Pedagogy: Incorporating Critical Theory in Business Law Clinics.Clinical L. Rev.22. p.1.
Barkan, S.M., Bintliff, B. and Whisner, M., 2015. Fundamentals of legal research.
Besley, T., 2015. Law, regulation, and the business climate: The nature and influence of the World Bank Doing Business project.Journal of Economic Perspectives.29(3).l pp.99-120.
Blair, M. M. and Stout, L. A., 2017. A team production theory of corporate law. InCorporate Governance(pp. 169-250). Gower.
Friedman, L. M., 2017. Law, lawyers, and popular culture. InPopular Culture and Law(pp. 3-30). Routledge.
Hansmann, H. and Kraakman, R., 2017. The end of history for corporate law. InCorporate Governance(pp. 49-78). Gower.
Harner, M. M. and Rhee, R. J., 2014. Deal Deconstructions, Case Studies, and Case Simulations: Toward Practice Readiness with New Pedagogies in Teaching Business and Transactional Law.Am. U. Bus. L. Rev.3. p.81.
Liu, S., 2017. Globalization as boundary-blurring: international and local law firms in China's corporate law market. InLaw and the Market Economy in China(pp. 231-264). Routledge.
Picciotto, S., 2017. Rights, responsibilities, and regulation of international business. InGlobalization and International Investment(pp. 177-198). Routledge.
Ruggie, J. G., 2014. Global governance and new governance theory: Lessons from business and human rights.Global Governance.20. p.5.
Wilson, L. E. and Sipe, S. R., 2014. A comparison of active learning and traditional pedagogical styles in a business law classroom.J. Legal Stud. Educ.31. p.89.