Introduction
Business environment can be defined as all the internal and external forces which affect the functioning of business including employees, customers, demand and supply, improvement in technology, laws and government activities etc. In this context, this present report is based on British Airways (BA) which is the UK's largest airline service on the basis of fleet size. The organization operates its business in various parts of the world and it has also developed a unique feature of cargo services in order to increase their profits and productivity. This present report focuses on how an organization is able to meet the needs of their potential stakeholders and what strategies mentioned company need to employ in order to achieve them. Further, this report discusses on the impact of fiscal, monetary and competition policy as well as it stresses on also the mechanisms which is opted by mentioned company.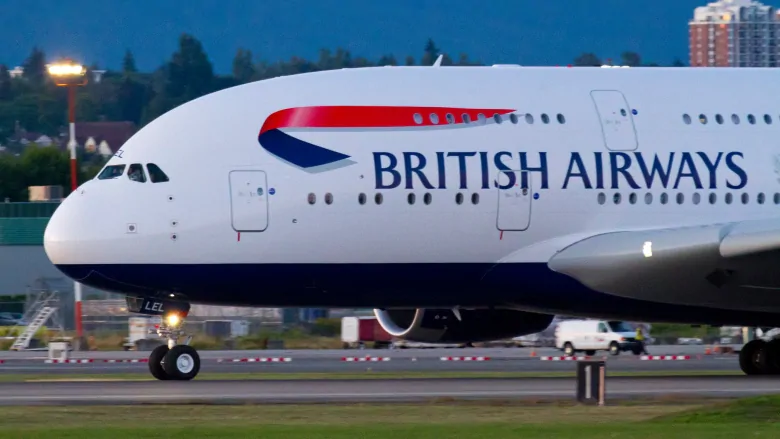 TASK 1
1.1 Different types of business organization
Business organizations vary from one another as they have their own plans, policies, strategies and functioning to achieve their goals and objectives. In this context, for having a competitive advantage, the corporate has to make prepare different strategies for different market segments (Madura, 2006). These different types of organizations are bifurcated below:
Sole Trader- This activity is the most common business activity in UK where a single vendor performs a wide range of activities. Moreover, these sole traders offer quality of services to their large customer base and are quite sensitive in satisfying their needs and demands. This is because they are quite closer to customers and understand their perception. Main advantage of these types of firms is that traders have a total control over their business and they keep all the profits. These businesses are also quite cheap to start.
Franchising- In the UK, half of the retail corporate are operating their business activities through a franchising system (Rios, McConnell and Brue, 2013). Franchising is becoming increasingly popular in the UK. Under this system, a franchise gives permission to sale their product and trade under a particular name for that area. Franchisee gets benefits as they are operating under a well-known company brand and they enjoy a monopoly of that corporate. Example of it is McDonald's which world's largest fast-food company which has outlets under franchising organization.
Private Company- It is a non-public sector company which is operated by couple of individuals. Moreover, the aim and objective of private organizations is to maximize their profit by extending their business ventures by reducing the cost of their product and service (Zhu and et.al., 2012).
Public Company- Companies which are listed with minimum share capital and issues fresh shares to the public are known as public limited companies. In relation to this, organizations have to get registered under Companies Act, 1980 and these organizations have more advantages as compared to private companies. British Airways comes under this head.
Organization Mission
Vision- To be the world's most responsible and reliable airline, BA wants their customers to feel safe and confident. Further, their mission is to satisfy their passenger's needs by providing them with best of the services at a low cost.
Mission- Mission is to provide them with sustainable employment for current employees and new human resource. Further, the mentioned company aim is to make their establishment in major metropolitan cities of different countries.
Short Term Objectives- Corporate is focusing on providing excellent qualities of product and services so that it will help them to increase their profitability and shares in the market (Our Strategies and Objectives. 2010).
Long Term Objectives- Cited Company is working with suppliers and customers to develop a healthy sustainable business and also they are making sure that organization does not impact the environment relating to air, noise, garbage waste etc.
1.2 Key stakeholders of corporate and meeting their objectives
Stakeholders play a crucial role in the development of a company. BA has a large number of stakeholders and these stakeholders have different expectations from the corporate. British Airways have to satisfy their needs and demands to improve their goodwill and profits. BA stakeholders are:
Shareholders- British Airways is a public limited company and hence; it accepts deposits from the public through initial public offer. Those individual who has invested their valuable money in BA becomes shareholders for the company (Mysiak, Giupponi and Rosato, 2005). Moreover, objective of BA is to give them productive return on their capital and handsome dividend amount which will increase organization performance with more profitability.
Customers- Travellers are the life blood for British Airways, therefore: corporate is focusing on giving best of the services to their passengers. Customer's expectation from organization is to provide good and health services in flight at an affordable price. However, if customers are not satisfied then organization will not be able to achieve their goals and objectives.
Employees- British Airways consists of more than 43000 employees who are giving their productive services worldwide. Individuals expectations from cited company is that, they get better remuneration and opportunities which will help them to achieve their individual goals (Adler and Gundersen, 2007). Further, BA is also offering them with better job opportunities, security of job, healthy salary etc. This is because employee's within corporate feel motivated and they work with best of their efficiency and capacity to achieve corporate goals and objectives.
Creditors- Creditors plays a crucial role as they provide short term and long term loans to corporate whenever they require. Organization creditors are banks, financial institutions and their corporate friends. However, BA has a liability that they have to return the loan amount after certain duration. If they fail then the image of corporate will be impacted negatively.
1.3 Accomplishing responsibilities of stakeholders
The mentioned company follows different strategies in order to accomplish the need of their potential stakeholders. These are:
Through the initial public offer, BA issues shares to individuals and they purchase corporate shares because they have a high interest in financial success of business venture. BA is obliged to provide necessary information relating to annual reports, accounting records to their shareholders as these accounts and reports have positive impact which leads to growth of individuals (Dreher, 2005).
Customers- BA has to provide excellent customer service and quality of products to their travellers. For this, corporate have to develop an effective CRM policy in order to offer customers with best of the services. In this context, corporate will be able to develop satisfied customers and these satisfied individuals become loyal customer for the corporate which helps BA in generating more of the revenue and productivity.
Employees- BA has the responsibility of providing a healthy environment to their large employees. In order to perform it successfully cited company have effective HRM policies that works on satisfying employee's needs and objectives. Moreover, corporate follow the democratic style in which all employees participate in decision making (Poterba and von Hagen, 2008).
Creditors- Creditors have a strong interest as well as they can affect the performance of the organization. This is because, if BA failed to clear their loan amount, then in future these creditors can refuse to provide them with short term and long term loan to corporate. To maintain this flow, BA has incorporated a cash management technique which helps them in clearing their short term and long term debt on time.
2.1 Economic system attempting to allocate resources
There are various economic systems which are followed by the government in order to allocate natural and human resources efficiently and effectively. Different economic systems are as follows:
Command or Planned Economy- Under this economy, government controls full economy and allocate resources like capital, employees etc. The government also have full information relating to BA profile and they take a healthy decision for efficient resource allocation. Further, it also takes decisions relating to fuel prices, tax amount on food and services which the organization provides to their travellers. These taxes are paid by a passenger on every confirmed seat (Stonehouse and et.al., 2009). At times, government interference does not allow the firm to take effective decisions and restricts them to function effectively.
Free Enterprise Economy- Under this, BA can operate its business activities either with small or no government restrictions. However, if restrictions exists then they are quite negotiable and corporate can easily operate its business activities. In this economy, problem comes when a single company dominates the entire industry (Kelliher and Henderson, 2006). As stated, government does not interfere therefore BA can develop their services by considering the demand of their customers and the market.
Mixed Economy- It is same like free enterprise economy system but government have little restrictions with their different fiscal and monetary policies. This is the policy which is usually practiced by the government of UK where organization have freedom to operate business activities freely and government make some slight regulations in order to make market stable. Therefore, BA forms their policies by managing government policies and regulations.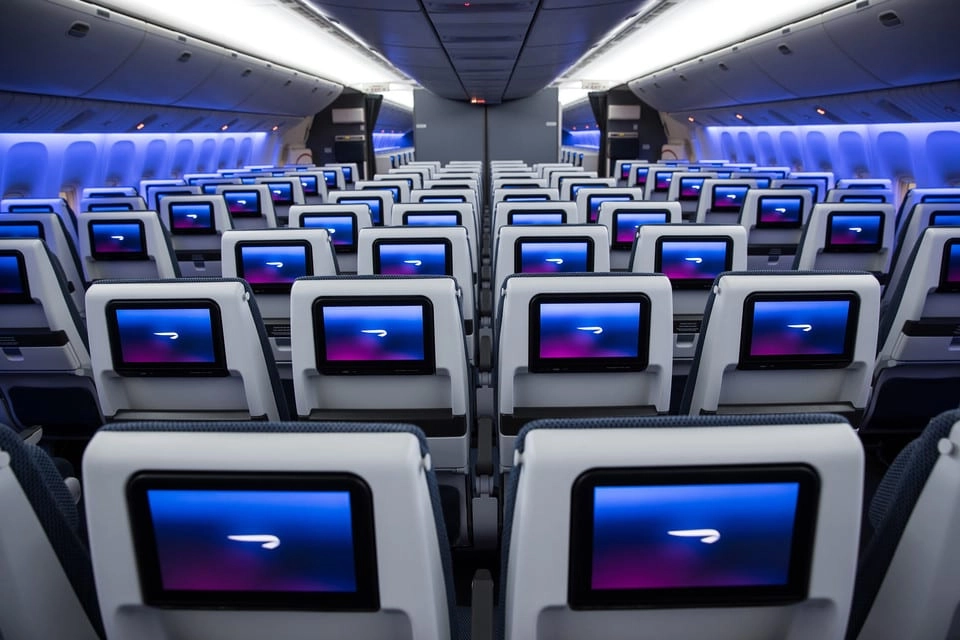 2.2 Impact of fiscal and monetary policy on enterprise
Fiscal policy is a method by which the government adjusts the level of spending in order to monitor the nation's economy. On the other hand, monetary policy is developed by the Federal Reserve that is designed to influence the availability of cost of money (Hofstede and Hofstede, 2005). These policies are also implemented by the government by considering different economic positions. Some of them are:
Change in Interest Rates- It is a part of monetary policy which have a huge impact on organization functioning. If interest rate rises then, BA will face huge difficulty to raise funds. In respect to it, travellers will reduce to fly which simultaneously results in low or no profit for the corporate. Then vice-versa corporate will be able to get more finance from varied source at lower rate.
Change in Tax Rates- This comes under fiscal policy where government affects business activities from different viewpoints (Berman and et.al., 2009). If rate of tax is reduced then BA will be benefited and they will be able to give best of the services to their travellers without any change in price. In this context, corporate will be able to sell more of their air tickets at low price. This will make aviation industry more profitable as corporate will be able to spend more on the advertisements which will increase their customer base.
2.3 Impact of competition policy and regulatory mechanism
In the UK, British Airways faces a tough competition from their large competitors as they have equal amount of capital and almost same specifications. Major competitors of British Airways are Deutsche Lufthansa AG, Japan Airlines Co. Ltd, United Airlines INC, Jet Airways, etc. Competition Act, 1998 have a major origin from competition law. Corporate have a major holding in the market share as change in competition policy affects the operational activities of the cited company (Yu and Ramanathan, 2012). BA has to adjust their policies with the existing market to cope up with their competitors. Therefore, when other changes their policies to stay in competitive position, BA also needs to change their business policy. Moreover, BA makes competition policy by considering the cost and product factor. In addition to it, there are safety standards that been developed by Ofgem (Office of Gas and Electricity Markets) which needs to be followed by BA for ensuring sustainable development. This affects the profitability as cost of operation is affected by implementing new safety standards. Beside this, Civil Aviation Authority (CAA) also affects operations of BA directly and indirectly as it regulates different aspect of BA. Cited company need to adhere with the policies laid by CAA so that it can run its business with high efficiency (Zhu and et. al., 2012). For this, BA needs to focus on the interest of passengers majorly due to which cost of operation is increased.
TASK 2
3.1 Market structures determining pricing and output decisions
For different market, BA has to utilize various strategies to determine the output and price of the product and services. Market structure can be as follows:
Monopoly Market- It is a market where only two or more organization dominates a particular market and there are large number of buyers who are interested in organization product and services. In this market structure, company imposes the price for the services to maximize their cost and profit (Mockler, 2002). Moreover, they really do not care regarding what consumers are willing to pay for a particular product or service.
Monopolistic Competition- Under this type of market structure, there are many sellers of a particular product or service but they generally have a unique specification which differentiate them from each other. Cited company is bounded to provide services at a cheaper rate to have a competitive advantage. However, there is freedom of entry and exit and corporate can incur profit only after a long run of business activities.
Perfect Competition Market- In this type of market, several enterprises are operating in same industry with an immense competition. Therefore, it is clearly evident that there are many buyers and sellers which have no barriers of entry and exit in the market. Firms usually incur a normal amount of profit as existing competitors are at high numbers (Jeffrey and et.al., 2013).
Oligopoly Market- It is a market structure where market is dominated by few sellers and they are known as oligopolistic. In this type of market, organization focus on providing best qualities of product and services to their customer base which restrict the entrance in this industry. British Airways comes under this market structure as organization is showing willingness to defend their market share.
3.2 Ways in which market forces shapes organizational responses
There are various market forces which organizations have to consider in making effective strategic decisions (Malmi and Brown, 2008). Respond to market forces are discussed below:
Economies of Scale- Economies of scale plays a crucial role as BA have to consider this before producing high-value products. Mentioned company has a good economic of scale and company can start a new airline to the same route if the demands of passengers are high.
Output and Cost- Services rendered by British Airways helps travellers to roam around the globe at an affordable price. In relation to it, if more and more passengers travel, it increases organization efficiency, productivity and profitability.
Customer's Perception- BA has to consider needs and demands of customers before making and implementing policies (Besley, Persson and Sturm, 2010). BA is also required to consider travellers perception and also need to think that what things they consider before flying from aeroplane. BA in order to increase their sale focus on providing extra facilities to their customers like WIFI services, variety of food etc.
Technologies- BA can compete with their competitors with the help of various new technologies and methods. BA has to make sudden changes in their technologies in order to give a stiff competition to their competitors.
Demand and Supply: In addition to above-stated forces, demand and supply is one of the key market forces that shapes the response of BA. It is evident that customers now a days demands for low cost airline along with direct connectivity between places. With this scenario, BA responds for the same and arranged flights with direct connectivity between places. It has also reduces the prices by giving option of removing food services in flights. This aids in gaining high attention from target customers. Also, it has risen the fleet size so that they can meet with the customer's demand and can able to offer quality services (Rios, McConnell and Brue, 2013). It has helped BA in sustaining in the market with increased profit margin.
3.3 Business and cultural environments of BA
BA has to consider the business and cultural environment to make decisions as these environmental factors have a direct impact on corporate performance (Ghannadian, 2006). It can be easily understood from PEST analysis:
Political- These factors are genuinely related with government affairs which includes various policies and acts relating with organization products and services. Government has undertaken activities like air control and safety measure to increase safety and prevent anti- terrorism actions.
Economic- Economic factors have a direct effect on BA operations as it includes factors like inflation rate, unemployment rate, inflation rate and various others. Moreover, global economic crises affect business activities of BA as travellers have nothing to spend around.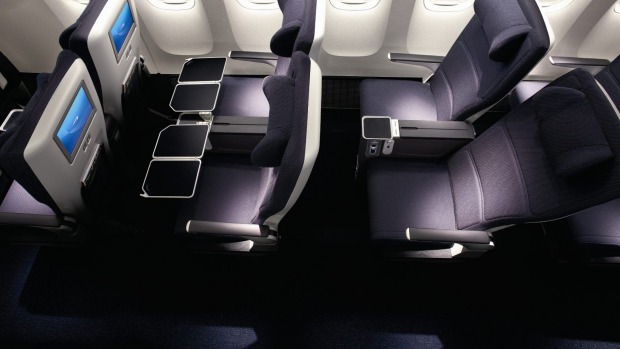 Social- Social factor includes behaviour of travellers, their expectations and perceptions which are determined by their social and environment norms (Li and Hewitt, 2008). Corporate is focusing on retired people majorly as they are free and have lot more to spend.
Technologies- With new techniques and innovations technology is upgrading rapidly. BA has to adjust and make change in their operational activities to increase their product quality and reduce the cost of service.
4.1 Significance of international trade to BA
Government support, reduction in tax rates and better transportation has uplifted the importance of international trade in a decade or so. British Airways in recent times is able to expand their business activities either with no intervention or a little in form of taxes (Chen and Bouvain, 2009). Furthermore, international trade has become important for BA as it has so many operations in different countries but relatively more importantly in EU countries. But through development of international trade, corporate is able to fly 750 daily flights which now carry almost 35 million people globally on annual basis (What is Business Environment? Explain its types. 2013). In addition to it, international organization like WTO (World Trade Organization) frames policies for trade activity that helped the company in expanding into different countries as well where there is complex legislation. From this, BA is able to enter into Middle East that offers an opportunities to expand its operational efficiency. This aids in attaining an edge over the rivals by gaining opportunities from different market. Also, BA is able to develop tailored products as per the needs and wants of the customers at different region. Through this, more of customers are attracted towards the company that essentially boost its sales volume (Mockler, 2002). Further, BA is able to incorporate technological innovation in the operation with the help of international trade activity.
4.2 Impact of global factors on BA
Global factor affects the performance of the mentioned company when it is operating globally or in the home country. Different global factors are as follows:
International competitiveness- No matter whether BA is operating in other countries or in the home country, it faces stiff competition from their major competitors like Deutsche Lufthansa AG, Japan Airlines Co. Ltd, United Airlines INC, Jet Airways, etc. However, if this competitor increases continuously then it will become difficult for corporate to survive.
Business environment- It includes political, economic, social and technological (PEST) factors which has a direct impact on British Airways performance. BA has to effectively scan the business environment before setting up new venture at different place.
Exchange rates- It is another global factor through which corporate revenue and profitability is affected (Wallace, Pollack and Young, 2015). In context to it, changes in the exchange rate in UK with a comparison with other countries become a major threat for British Airways.
4.3 Impact of European Union on BA
European Union (EU) comprises of some rules and regulations which member countries have to maintain in order to seek and perform well in operating countries. Major policies which are considered by EU are employment, regional, educational and training, international, inflation, taxation policy etc. BA have to consider all the policies which are implemented by EU, if not so then corporate will be faced under a common law of violation of agreement (Freeman and Whish, 2007). This can lead to decreasing in sale of air tickets, reduces profits and most importantly affects corporate goodwill badly. However, business organization is performing quite well and this has increased their number of loyal customer base daily. Corporate is able to generate good amount of dividend for their stakeholders. In addition to it, government plays a significant role towards development of employment opportunities of individuals. In this context, fund is even offered by government body as per the norms of EU so that overall development can be done. This aids in developing the competency of employees (Freeman and Whish, 2007). Also, with the help of international policy, government is able to decline import and also increased exports so that favourable balance of payment can be attained.
Conclusion
From the above report it is clearly evident that, British Airways is a prima airline industry in UK which has operations all around the globe. This present report states organization vision, mission with its short term and long term objectives. This report shows that organization comes under oligopoly market that helps in making effective policies by considering needs and demand of their travellers. Further, this report concludes the effectiveness of British Airways in order to satisfy needs and demands of their prospective stakeholders.
References
Adler, N. J. and Gundersen, A., 2007. International dimensions of organizational behaviour. Cengage Learning.
Berman, S. and et.al., 2009. Succeeding in the new economic environment – three targets for leaders. Strategy and Leadership.
Besley, T., Persson, T. and Sturm, D. M., 2010. Political competition, policy and growth: theory and evidence from the US. The Review of Economic Studies.
Chen, S. and Bouvain, P., 2009. Is corporate responsibility converging? A comparison of corporate responsibility reporting in the USA, UK, Australia, and Germany. Journal of Business Ethics.
Dreher, A., 2005. Does the IMF influence fiscal and monetary policy?. The Journal of Policy Reform.
Freeman, P. and Whish, R., 2007. A guide to the Competition Act. Butterworths.
Ghannadian, F. F., 2006. Fiscal policy and political limitations in the European Union. International Journal of Commerce and Management.
Hofstede, G. and Hofstede, G. J., 2005. Cultures and organizations: Software of the mind. 2nd Ed. London: McGraw-Hill.
Jeffrey, A. and et.al., 2013. The role of institutional and market forces in divergent organizational change. Administrative science Quarterly.
Kelliher, F. and Henderson, B. J., 2006. A learning framework for the small business environment. Journal of European Industrial Training.
Li, Y. and Hewitt, C. N., 2008. The effect of trade between China and the UK on national and global carbon dioxide emissions. Energy Policy.
Madura, J., 2006. Introduction to Business. Cengage Learning.
Malmi, T. and Brown, D. A., 2008. Management control systems as a package—Opportunities, challenges and research directions. Management accounting research.