Introduction
Business environment of an institution is ever-dynamic and thus, it is very significant for the management to be advanced and lively from all aspects. In order to be adjacent with the environment, the institution needs to have a number of considerations which allow in maintain the rivalry in commercial enterprise effectively (Frow and Payne, 2009). In this report, the concentration is made on different types of organizations such as public, private corporations, companies, international organizations, not-for-profit firms, partnerships and sole proprietorship. Institution selected for the report is British Airways.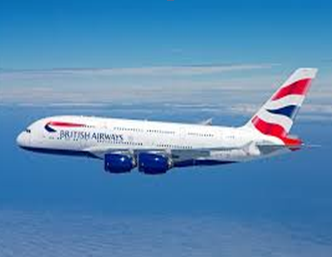 TASK 1: Understanding the Organizational purposes of businesses
1.1 Identifying the purposes of different types of organizations
There are various organizations in which some are legally registered under law and some does not need lawful influences. These firms are public, private corporations, companies, not-for-profit, partnerships and sole proprietorship. A hybrid organizational structure is a physical structure that functions in both the public and the private body. At the same time, it aids in accomplishing the national duties and in processing moneymaking market activities.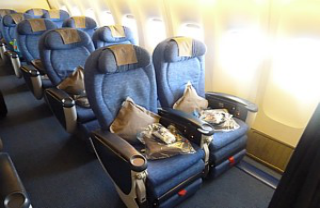 The purpose of these types of organizations is explained like:
Charity and Welfare (non- profit organization)- National Council of Voluntary Organization (NCVO) are the title-holders in voluntary sector. They help in volunteering and also work for the betterment of society. They do this by connecting, representing and encouraging voluntary organizations. Their main aim is to work for the volunteer movement which is essential for a better society especially during the time of turbulence and change. They work for the purpose of charity and welfare of society (Roy and Ghoshal, 2008).
Establishment (public company)- The Main purpose of an organization is to establish itself within the domestic and international arena. For example, Sainsbury is a public limited company and serves globally. It's business goal is to gain profitability and government income, thereby, accelerating the wealth of its shareowner. Thus, its organizational purpose is to render more customers by supplying qualified products and services (DeWitt, Nguyen and Marshall, 2008).
Profit Maximization (private company)– Another purpose of a company is to maximize the profits. For example, MC. Donald is a private limited company that has been serving variety of products and services and thus, its mission is to be the master for shoppers by delivering brand value in terms of superior quality, better customer service etc. Its vision involves making an international presence in food, conventional store, sanitary etc. By keeping all these in mind, the organizational purpose is to make global interest by expanding dramatically and to earn more profit in the long run.
1.2 The way in which British Airways meets the objectives of different stakeholders
There are many stakeholders of BA. Meeting the objectives of them is important for the firm. It can be explained like:
Ground staff and cabin crew: Employees of British Airways are intrinsic stakeholders and their aim is to acquire fair aid from airlines in terms of wage, rewards, promotions etc. British Airways meets these objectives by intensifying their skills and competencies through grooming and improvement programs. This helps to make them give improved public presentation and by becoming capable of acquiring rewards (Frow and Payne, 2009).
Airways staff: Suppliers are the stakeholders of British Airways that adopt objectives of profiting orders from airline of different services they are dealing with. British Airways meets their aim by being consistent in their orders and by providing tactful information about enhancing the quality of services. Suppliers are not that important in decision making because they are afraid of losing their contract bridge with British Airways (British Airways, 2015).
Passengers: Customers in British Airways are actually the passengers. These passengers are the stakeholders who buy services. Their aim is to obtain quality services at fare prices in which they can find worth against their purchases. British Airways meets these objectives by offering quality services on time while also providing substitute for them (DeWitt, Nguyen and Marsha