What Are the Most Common Language Features in Literature?
If you are like most millennials, the first thing you probably do when you wake up is scrolling through your social media, reading notifications, news, posts, and whatnot. Right from the time you wake up in the morning, you start communicating in some way or another. And language is what allows us to communicate so smoothly. And how does it help us to do that? Through language features, which we will be discussing in the blog.
It was after language was developed that the human race was able to advance so much. If we look around us consciously, we'll come to realize that most of the things we do involve language in some way or the other. Even if you have thoughts, you will be thinking in some language. The English language is the most spoken in the world, meaning it is extensively used for communicating. Did you know that 67 countries have declared English as their official language? It, however, is also one of the hardest languages to master. To use any language efficiently for communication, we need to understand it thoroughly. Language features are what helps us understand it better. So let us understand what exactly does language features mean.
What Are the Language Features in Literature?
Language features are the different parts of writing that can be distinguished. It essentially helps the readers understand what the writer is trying to communicate. There are endless language features that are used in English to aid in effective communication. A writer uses several literary devices and language techniques to make their writing impactful. The final piece of writing can be complex, with many different elements being used simultaneously. Knowledge of language techniques helps in deconstructing the writing and identifying the different aspects of it to understand what the writer is trying to communicate.
As mentioned before, there are endless language features that will be difficult to learn all at once. However, there are some common ones that will help to understand what language features are and how they are used.
Common Language Features You Should Know About
Tone
The tone refers to the mood that is conveyed through the text. You can identify the tone of a passage as gloomy, anxious, joyful, grave, critical, regretful, etc. When the writer expresses the mood through language, they are setting the tone.
Rhyme
Rhyme is a general feature of poems. Although, it is not limited to poetry. It creates a fascination in the reader. You can easily identify rhymes and rhyme schemes in poetry. For example, sonnets consisting of 14 lines follow the ABAB CDCD EFEF GG rhyme scheme. If you look at the scheme and the ideas presented, you can establish relationships and arrive at the meaning the writer is trying to communicate.
Repetition
Words and phrases can be repeated throughout the writing to create a particular effect on the reader. You can analyze the pattern of repetition to understand if they are repeated to lay emphasis on an idea or to create a rhyme, or for any other reason.
Symbolism
Symbols are used to depict something through text. Many things like color, places, objects, and things can be used as symbols for something. Symbols demonstrate deep meaning eliminating the need for elaboration. For example, snakes can be used to depict evil, can be associated with Adam and Eve, showcase betrayal, etc.
Simile
Simile draws the similarity between two things. Here too, a lot can be communicated without using many words by associating something to the well-known traits of another. For example, the cotton candy is light as a feather, which helps the reader understand the lightness of the candy.
Personification
Personification means giving human-like attributes to an inanimate or non-living thing. This primarily creates artistic beauty and helps describe attributes. For example, the wind beckoned me. Wind cannot beckon anyone, but a reader would understand the idea that the character is being invited or wants to go somewhere.
Alliteration
Alliteration is the consecutive repetition of alphabets. This is a poetic device that is used to create a fun element in the text. Most of the time, the text does not have any interesting meaning, but the repetition or wordplay captures the attention of the reader. For example, Betty bought some butter, but the butter was bitter. Here the alphabet 'B' is being repeated.
Oxymoron
Here, words that mean the opposite are placed next to each other. Again, the intention is to capture the reader's attention, but it also somehow communicates its meaning. For example, the phrases "bitter-sweet" or" deafening silence." Here you can understand the nature of silence.
Metaphor
Metaphors are used to imply something not literally but figuratively. Rather than comparing it to something, it directly refers to it as the thing. For example, The lake was her mirror. Here phrase tells the reader that the lake is very clear or as clear as a mirror. But instead of using the words 'as' or 'like,' it calls it a mirror, which communicates the idea to the reader.
Emotive Language
The emotive language uses words carefully to incite emotions in the reader. Here, the author can either try to communicate his own emotions or that of a character. But its aim is to make the reader feel. For example, Weeping, the man looked through his belongings anxiously. Here the word anxiously and weeping create an emotional picture in the mind of the reader.
Irony
The irony is a device that states one thing and then states another that is the opposite of that, which the reader doesn't expect. The intent is to create humor and sarcasm. For example, a fire station burning down.
Imagery
Here, strong ideas or pictures are created by the author in the mind of the reader through the usage of various other features like simile, metaphors, personification, etc. For example, the author can describe a location like 'the waves crashed the shore as the palm trees danced away.' This creates a vivid image in the mind of the reader and appeals to their senses.
Comparative and Superlative Adjectives
Adjectives are used in their comparative and superlative degrees to communicate a certain idea. Comparative adjectives, as the name suggests, draw a comparison between things. For example, Alaska is colder than California. Superlative adjectives also serve a similar purpose and prove superiority. For example, chocolate is the best.
Quantitative
Quantity can be signified by the author by many different words and phrases like, some, many, much, more, few, etc. These adjectives help one understand the quantity of something.
Distributive
Distributive are adjectives that help to single out a thing or a group of people/things. It includes words like every, each, either, neither, etc. That helps in pointing out to an individual item or specific group.
How to Use Language Features Correctly in an Essay? We Can Aid You with It!
When writing essays, the flawlessness of your language is very important. The right usage of language features makes sure that your writing is efficient. But applying the language features correctly can be difficult even if you are familiar with all of them. Don't worry; we can take care of it for you.
Global Assignment Help has expert English writers who are well versed with language features and can help you with any kind of English paper or online assignment help. You simply have to select the kind of paper you need help with and mention in the specification any specific technique or method you want to apply in your paper, and our experts will take care of it for you. What else? Here are a bunch of freebies you get whenever you order any type of paper from us:
A free plagiarism report
A free quality report
Free and unlimited amendments
Apart from these freebies, you also get some benefits and features like:
Subject-oriented writers
24x7 student support
Individual attention to every paper
Ownership guarantee
100% original documents
You also enjoy assured discounts on every purchase, irrespective of being a new or old customer. Order through our app now to avail of an extra 5% discount.
Lowest price
USD 7.13
Get A+ Within Your Budget!
24/7 Customer Support
100% Customer Satisfaction
No Privacy Infringement
Quick Services
Subject Experts
Innovative Documents
FREE Tools
To Make Your Work Original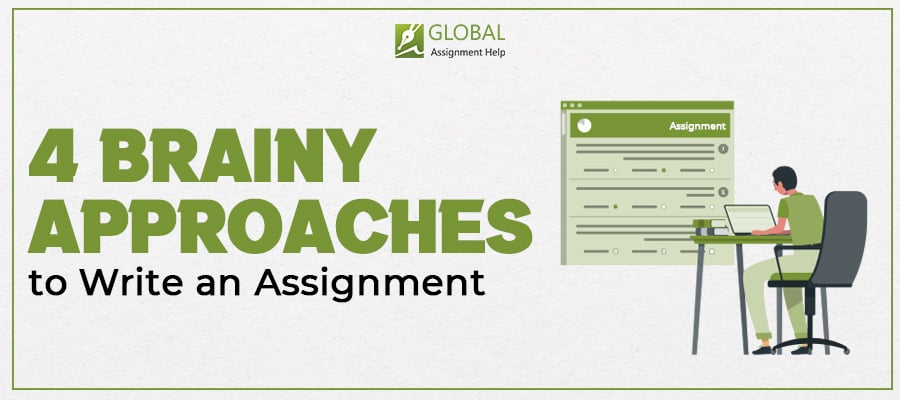 How to Approach an Assignment| Know the Top 4 Ways to Tackle It
21-03-2023
355
19 minutes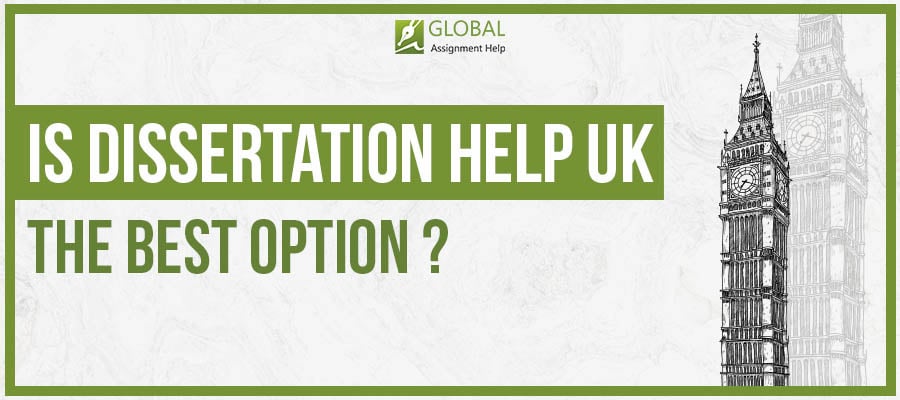 Best Dissertation Help Is Like a Needle in a Haystack | Know How to Be Tactful
21-02-2023
233
13 minutes