How to Finish My Thesis in One Month? | Tips by Thesis Help Experts!
Thesis writing!
Every student procrastinates the task first and then later search "How to finish my thesis in one month?" isn't it?
Definitely, you too, are searching for the same. OK! So, before you know some tips mentioned by the thesis help experts, simply answer one simple question.
Is it possible to finish the thesis in a very short time?
Yes! Of course, it is if you know the right tricks"¦
Expert Tips to Complete Your Thesis Faster
Tip 1 - Know & Adjust Your Expectations
If you want to finish your thesis faster, then the first thing that you need to do is know your expectations. After that, you can crack new grounds and get your thesis. Accepted in the first attempt. When you think you need to break new grounds for whatever reason, then you have to change your expectations and goals quickly. The major point of a thesis is to demonstrate literature mastery and reflects that you are capable of persuasively synthesizing and presenting certain plays. So first, know what you are expecting from your thesis, adjust the expectation as per the deadline, and work accordingly.
Tip 2 - Implement the 80/20 Rule
There is a saying - "Every writing task will generally consume as much time as you are willing to spend on it."
Suppose, if you are spending your 8 hours in finishing your assignment that usually takes 2 hours, then you will be working on it for 8 hours, for sure.
And the opposite of this is the same.
Is you are working on the task that usually consumes 8 hours, but if you are willing to complete it in just 2 hours, then you will probably complete it in 2 hours.
That is why the thesis help experts always suggest deciding beforehand like, "How much time are you going to spend in your thesis?" This is one of the best ways to prepare accordingly, and then only you'll be able to finish your thesis in one month.
Tip 3 - Do Not try to Be a Perfectionist
This is one of the best tips suggested by our thesis writing help UK experts, i.e., do not be a perfectionist. The reason is, when you try to do things perfectly, then more of your time is consumed, and then you won't be able to complete the task within the deadline. Just try to write good and brainstorm more, and then your piece of writing will become perfect itself.
Apart from this, if you still want to be a perfectionist in writing a thesis, then consider - "There is a lot of information that you can include in your thesis, more examples that you can discuss, infinite evidence to support your argument, multiple ways to organize ideas, and many chapters to turn it into a masterpiece." But, in all of this, you will keep on editing your thesis, re-writing it again and again, but couldn't get it done in 30 days. That is why the experts always suggest working on the task by keeping the deadline in mind.
Tip 4 - Quickly Complete Your First Rough Draft
One of the best ways to complete the task faster is to finish writing quickly. This means, suppose if you started writing your thesis and facing difficulty in some chapter or something, then don't dwell on it. Simply switch to the other sections and finish them faster. This way, you'll have a rough draft in your hand, and the major benefit of doing so is, when you have the conclusion in front of you, then you can better analyze which section needs more improvement. Later, work on those sections to make the thesis better and flawless. Even our thesis helpers work by following the same tips.
Tip 5 - Do Not Write Everything From Scratch
OK! Now coming to the last yet the most important tip, that is, do not try to reinvent the wheel especially, when you are running short of time. As you have to finish the task in just 30 days, so you can't start writing from scratch. Still, there are most of the students who do so and then miss the deadline. So, here you need to do some smart work. Now you might be wondering, what? Well, someone has definitely written on your topic, and that's absolutely a great thing. So, you can go through their literature reviews, read it properly, and see exactly how they have used the sources. If you're trying to finish writing in 30 days, a literature review shouldn't take you more than a week to complete, and that's absolutely doable.
If you still have a question, read this: How to Write a Perfect Thesis?
Bonus Tip - Get in Touch with Our Thesis Helpers!
Finally, if after applying all the aforementioned tips, you won't be able to tackle your thesis, then this bonus tip will help you out. Yes! You read it right. So, all you can do is, get in touch with the best thesis help experts of Global Assignment Help. And you will be amazed to know that we have some exclusive long-delivery offers for you.
15% Discount on 20 Days Deadline: If the deadline of your thesis writing task is 20 days, then you are applicable to get a 15% discount. So, don't delay, click on the 'Order Now' button, and get your thesis done faster.
10% Discount on 15 Days Deadline: In case the thesis deadline is just 15 days away, then you can get it done by seeking thesis writing help UK from our experts now. And then you will get a discount of 10% off.
5% Discount on 10 Days Deadline: If the submission date of your thesis is 10 days from now, then you are applicable to get a 5% discount. You can convert it into 10% by ordering via our mobile application.


So, this is all about the long-delivery discount that you can avail by ordering your thesis writing task 10, 15, 20 days before the deadline. We hope you find the blog helpful. In case of any query, feel free to get in touch with us via call, email, and live chat.
Lowest price
USD 7.13
Get A+ Within Your Budget!
24/7 Customer Support
100% Customer Satisfaction
No Privacy Infringement
Quick Services
Subject Experts
Innovative Documents
FREE Tools
To Make Your Work Original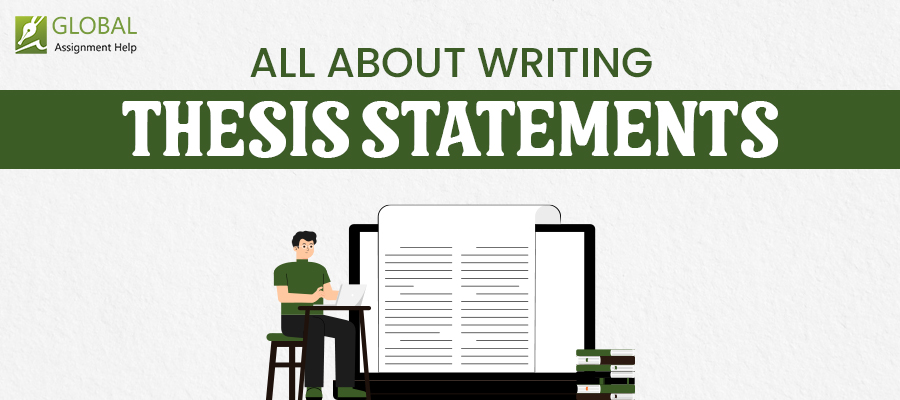 How to Write a Thesis Statement that Covers Every Essential Aspect?
06-07-2023
330
14 minutes