Dissertation Vs Thesis: A Complete Comparison Between the Two!
Table Of Contents
Monica is studying at the University of UK, and there She gets a topic to showcase the comparison between a dissertation vs thesis. She got confused when she learned about the given topic because she doesn't know much about it. So, she took help from her teachers, and it taught her how to draw comparison between the two. She did her research and worked according to the teacher's guidelines. Later on, when she cleared her concepts and wrote the project by herself. It has made her academic journey easy.

To understand it better, you must know the meaning of dissertation and thesis separately. 


What Do You Understand by Dissertation and Thesis?
In contrast to a thesis, a dissertation is a lengthy academic document based on original research. It is submitted by the students at the end of the Ph.D. program. It is a lengthy project that requires good research and analytical skills. It includes information like the analysis and the amount of expanded research on a new topic done by the Ph.D. student. 
A thesis is a piece of academic research work given to students to examine their knowledge and expertise in the subject they have studied over time. It is submitted by the scholars who graduated from the master's program. It is written at the end of the course. To write good thesis, they should choose a narrow topic in their respective fields. Moreover, various programs require students to write an undergraduate thesis, which is less detailed and precise than a master's thesis. When talking about dissertation vs thesis, you will get brief information about the same.
So now that you have understood the meaning of, let's head to the differences between the two! 
Want to Understand the Comparison of Dissertation Vs Thesis?
Take the assistance from our experts and resolve all your doubts to ace your academic performance!
Order Now!
Dissertation Vs Thesis: A Proper Difference!
The difference between a dissertation and a thesis is the degree program. It means that when you are doing a master's degree program, thesis is written. But when you are doing Ph.D. or doctoral program, dissertation is written. So now understand the difference between the two terms.


Presentation: 
The difference between the two terms is that the thesis doesn't require the public presentation of the research to the committee members, faculty, etc. It doesn't require original research as it is not part of an oral defense. It is to examine your research skills and how you have arrived at your findings. 
Whereas in a dissertation, you present the information or findings to the committee members. And students have to set the dates for the verbal presentation of the work. The committee members will impose questions and give you the challenges. So when you carefully look at the pointers, you will understand how dissertation vs thesis may vary .


Word Limit: 
When writing a thesis, the word limit is less than the dissertation. The word limit of the thesis varies from 50 to 100 pages. Before writing any academic paper, you should know the word limit because when you have an idea of the number of words, it will be easier to write accordingly.
Whereas in a dissertation, to be precise, the word count is generally high because it consists of detailed research and in-depth background information. The word limit of the dissertation varies from 100 to 300 pages. Therefore, if you want to know how to write the differential points when discussing the thesis vs dissertation topic, you must read this blog carefully. 


Uniqueness:
A thesis is the presentation of pre-existing information. When you write thesis, the purpose is to examine your knowledge about the course you have studied in the graduate program.
Whereas in dissertation, purpose is to develop new knowledge, practices, and theories in the respective field. A dissertation involves creativity because you write the content based on theoretical and practical outcomes. To compare the two terms, you should know the key differentiated factors that can make things easy to write, and you will know the thesis vs dissertation pointers properly.


Analysis:
A thesis is like a research paper designed for students pursuing an undergrad course. It is like when you research a topic, analyze in-depth information, give your thoughts, and relevance to subject matter. The main objective of writing a thesis is to improve your ability to think in detail about the topic.
Whereas in a dissertation, you take the reference from the third person and develop your hypothesis or conceptual knowledge. These are the things to take care of while writing about thesis vs dissertation facts, challenges, etc.


Knowledge: 
While writing thesis, it gives students a chance to expand their knowledge about a particular subject relevant to the given field or area of interest they want to pursue. Thus, here you will know the factors when doing comparison of dissertation vs thesis.
Whereas dissertation writing services, you have to do topic-related research. It is to develop research skills about the concept and write the arguments accordingly. Therefore, if you face problems in writing these academic projects, you can take dissertation help services to remove all your doubts.
Now that you have understood this section of differences between the two terms, let's move to the similarities. 
Want to Know the Differential Factors of Dissertation Vs Thesis?
Remove all your queries by taking our experts help to ace your academic journey!
Order Now!
Dissertation vs Thesis: In Brief Similarities
Talking about thesis and dissertation, it is considered as final project and written to get the respective degrees. Both require a deep thought process; therefore, the writing style is different. Moreover, you have studied the differential points of dissertation vs thesis uk and already have the information.
A thesis and dissertation are both written for scholarly purposes and always have a research question. Even when you write a thesis or dissertation, the common thing is the research question, which you need to answer in different ways. So don't get confused with the topics, like what if the inner content is the same?" The question type can be similar, but the information is not.
If it is a thesis or a dissertation, it requires a deep and solid understanding of the research problem. Therefore, if you face issues while writing the answers to the research problem, you can use the dissertation vs thesis uk topics, and you will get several results to choose the best option.
Command over academic writing skills is necessary for the thesis and the dissertation. It is one of the essential skills required in every research-based paper. It will only help you write academic papers in the best way possible. Academic writing skills are necessary because, in the end, whether it is a thesis or dissertation, you need to be good at it.
A proper code of conduct must be followed while gathering the data. If you do so, it will not be easy to write, and there will be fewer mistakes and hurdles in the writing journey. It comes under the proper procedure that your teacher has given you.
No copied content is allowed in either of the academic projects. It is an unethical practice and you should not follow it. Whether it is a thesis or dissertation, you must write creatively, as it will only help you think from a different perspective and write academic papers in the best version. Talking about literature review, bibliographies, etc should be original.
Good analytical and research skills are mandatory in the thesis and dissertation. It is one of the basic skills you must look for while writing these papers. These two skills are necessary, especially while writing a descriptive paper. Even if you are writing a literature review,you need to analyze and do the research for it first. So these skills play an essential role. 
How Our Team of Professionals Can Help?
Now that you have understood how to draw a comparison between the two terms, the role of experts comes into play. Whenever you feel like you don't know how dissertation vs thesis pointers are drawn, you can reach out to Global Assignment Help experts and ace your academic journey. We have a profound team of professionals that will ease your academic stress and resolve all your queries in one go. In addition to that, if you don't know how to create unique titles and want to generate a new outline, you can use the dissertation outline generator tool to make it easy for you.
Moreover, we also provide many services related to the subject matter or any other specific problem you have. For this, we have thesis help services if you cannot write a descriptive thesis. Our team of professionals will guide you the best and we have 24*7 support services to resolve your queries, no matter how complex they are. Therefore, to your rescue, with our expert knowledge and skills, you will get the best support. In addition, if you fail to edit and review your document, you can use our proofreading services and avail the benefits.
Lowest price
INR 594.27
Get A+ Within Your Budget!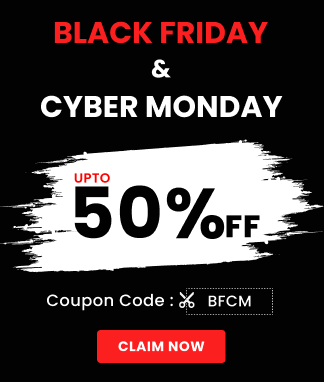 24/7 Customer Support
100% Customer Satisfaction
No Privacy Infringement
Quick Services
Subject Experts
Innovative Documents
FREE Tools
To Make Your Work Original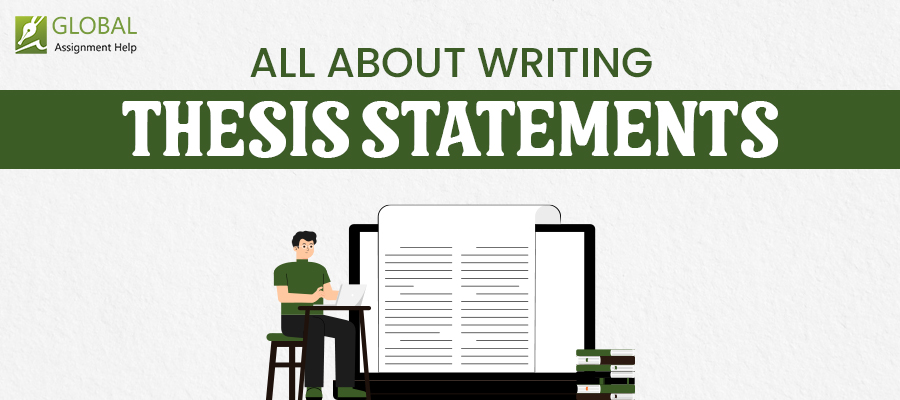 How to Write a Thesis Statement that Covers Every Essential Aspect?
06-07-2023
455
14 minutes