Dissertation V/s Thesis: An End to the Never-Ending Confusion
Has it ever happened to you? You start working on a document with complete dedication and ensure that it is written according to the guidelines, and then later realize that you have been working on the wrong format of the document. Knowing that you gave all your hard work for nothing is one of the most devastating things for the students, and that is exactly what happens in the case of Dissertation V/s Thesis. The resemblance between the two is uncanny, and that is why many online resources list them as the same thing, which leads to the failure of students as there are substantial differences between the two. In this blog, the experts of Global Assignment Help have brought to you, one of the most anticipated comparisons which will put an end to the struggle of students who work very hard to make things happen and then realize that their hard work went in the wrong direction. If you are in need of urgent dissertation help, our academic writers can help you get done with your assignment in no time.
Dissertation V/s thesis is one of the most controversial and highly searched terms on the internet. Some say that there are key differences, some say that there are negligible minor differences, and some say that both are the same thing. A student who is writing any of them for the first time often gets stuck in this confusion and hence makes the mistake of writing an entire 15000+ word document which is of no use! Do not worry it will not happen to you as now you have reached a place where you will understand the key differences between the two documents and that too, from experts. So without further ado, let's start with the basics about why students stay confused between the two. Shall we?
Also Check Out - How to write a 1000 words paragraph easily? 5+ Steps | Structure
Why Students Get Confused Between Dissertations & Thesis?
The biggest culprit in spreading this confusion is the evolution of the internet. You see, every scholar has access to the world wide web, but the same is the case with students who are not too intelligent. Being open to all platforms, students often state their experiences and understanding about the topics, sometimes the facts they use are accurate, and sometimes they are not, it's all about perspective, but the internet does not understand that. The search will start recommending the results that have the most hits, and thus, if someone says that they are the same and it has viewers, the search engine will give that the push, and as a result, people who will look up the differences will find it on top.
Other reasons that these two documents are confusing to the students are as follows -
Motive of Writing: A dissertation is written on a subject to provide the clearest understanding of the topic, covering all its branches, pros, cons and providing a detailed account of the concept. The same is with the thesis writing. This means the definitions of both the subjects are similar which is the root cause of the confusion.
Equal Min. Word-Count: Both these documents are lengthy! You have to write at least 10-15000 words in each of the documents as they have chapters that you need to cover and figure out. This similarity between the word count causes people to believe that they are the same when it is not true.
Similarity in Chapters: Another thing that makes these two documents seem similar and the reason that confuses other students is the similarity in chapters of both these documents. Abstract, methodology results introduction conclusion, everything is so similar in both the documents that you tend to get confused while working with them.
The similarities and the perception of presenting both of them as similar or the same document are what makes it completely indigenous to people. Well, if you are also one of those who treat the documents as equals, you must read the next section as you will find out the key differences between them.
Also Read - How Adversely Is Social Media Affecting Our Lives?
Dissertation V/s Thesis: Key Differences Explained!
The much-awaited section that you have been waiting for, in this section, let us understand the key differences between dissertation and thesis. To differentiate between these two, we will take the basis of two types, structural & functional. Take a look -
Dissertation V/s Thesis: Structural Differences
Thesis: The Structural Properties that are unique to a thesis are -
A Thesis Ranges between 100-150 Pages
A Thesis is always written on an existing notion or research.
Dissertation: The Structural Properties that are unique to a Dissertation are
A Dissertation Can Go Up to 500 Page.
A Dissertation is always written according to the author's choice.
Dissertation V/s Thesis: Functional Differences
Thesis: The Functional Properties that are unique to a thesis are -
A Thesis functions as an addition to the current research and knowledge of the field.
A thesis can be written to improve or reject an existing research question.
Dissertation: The functional Properties that are unique to a Dissertation are
A Dissertation Always Requires New research.
A Dissertation has a longer par to be presented orally.
These differences ensure that you know about what document you are writing, one of the most simple things that you can always keep in mind is the fact that a dissertation requires new research, a new hypothesis that is then proven in the work whereas, a thesis is written on something which is already proved. These are very basic things to know.
Also Read- All You Need to Know About Different Types of Essays
Be it a Thesis or a Dissertation, We Have Got You Covered!
The above section must have surely, helped in clearing your mind about understanding the key differences in dissertation V/s thesis. It is okay if you were confused as the similarities of the documents are uncanny. Another thing that makes these documents similar is their complexity. Both of them require a lot of time and effort. While students can not figure out what they have to write in the first place, people who know how to finish the document are also daunted by the document as both of them require a great deal of knowledge.
If you are students who are stuck with any of these documents (or both), you can reach out to our team of dissertation or thesis help experts who have ample experience in working with the documents and can assist you with better grades without you having to break a sweat. As far as the originality of the document is concerned, you get a free Plagiarism report of your dissertation or thesis, which makes sure that you do not have to worry about the quality of the content. Feel free to reach out and get on your grades upgraded!
Hope this blog helps you in clearing out your confusion about dissertation V/s thesis, what is what? If not, feel free to ask for assistance from our counselors, who are available 24x7. Good luck!
Lowest price
USD 7.13
Get A+ Within Your Budget!
24/7 Customer Support
100% Customer Satisfaction
No Privacy Infringement
Quick Services
Subject Experts
Innovative Documents
FREE Tools
To Make Your Work Original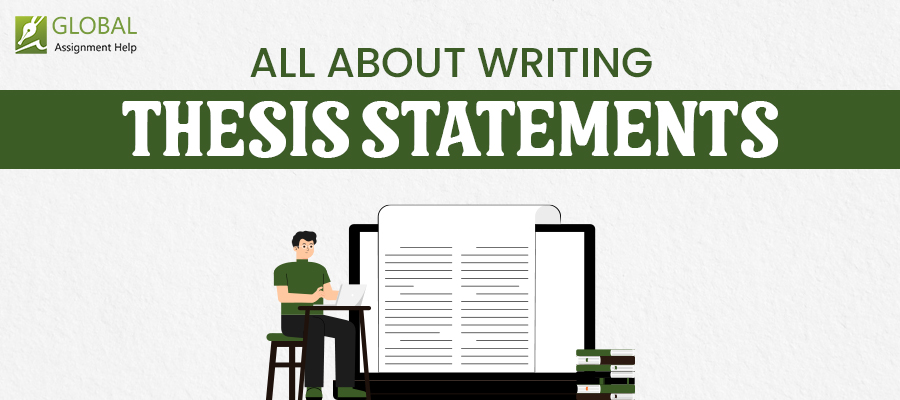 How to Write a Thesis Statement that Covers Every Essential Aspect?
06-07-2023
329
14 minutes