7 Points that can improve your assignment Appearance
Assignment writing is a tiresome task, but it can be made interesting by taking the work as a new way of learning things. It is true that assignments give you an early insight of the difficulty level of a subject. You can prepare yourself well before if you know the particular subject does not interest you or needs much attention than you anticipated.
However, if you find assignment writing intimidating you can take UK assignment help from your mentor, professors, senior, parents, or friends. They might offer you a very different angle to look at the same situation, or they might make you understand the correct format to write an assignment. Thus, taking assignment help is always a good option. You can also consider the following key points while working on any assignment:-
1. Choose the Right Place to Work in It is very crucial that you select the right place for working on your assignment. It totally depends on your comfort level. You can choose a library(easy access to the materials), or your bedroom(no disturbance), or at your friend's house(better assistance). The place in which you are working must be free from all disturbances and noises.
2. Time of Day for Working You need make sure that the time you are selecting to work on your assignment is in your favor. It is requisite that you understand what time of day suits your working pattern the best. If you are a morning person, you can use the early hours to read or brainstorm. The fresh and silent hours can help you generate unique ideas.
3. Its Time to Understand the Words You need to comprehend the question given to you very minutely. You should know what is it trying to say, or what does it demand. Analyze the whole question and take notes of the important keywords. Use these keywords to figure out a way to start the research.
4. Know the Subject Specific Language/words, Formats, & Writing Styles Make sure you have the required knowledge of the words, formats or writing styles that are used in the subject on which your are writing the assignment. Every field has different words, or specific formats that you need to understand to write an efficient assignment.
5. Now Plan to Write Since, you now have a perfect place and the right time to draft your assignment; you can prepare yourself to write your first draft. It is mandatory that you start writing the document when you still have time as you will need to review and edit it. The last minute writing has many flaws, and you have no time to edit them. Note: - There can be times when your planning does not work, and you are left in confusion and chaos. At this time, the best assignment help could be provided by your mentor. Ask him the solution and understand carefully what he has to say.
6. Use the SQ3R Strategy
Survey-

You must first search what all articles or journals suit your requirements.

Question-

While you read a particular thing, ask yourself questions like what is the important part, or which section will this information help you write.

Read-

Reading is very essential, but you should know that reading for too long might not prove to be beneficial for you.

Recall-

Try to take down notes and relevant information.

Review-

It is paramount that you keep on checking the kind of information you wish to collect.
7. Prepare a list of Sources You must formulate a habit of noting down sources as and when you read. Doing this will save a lot of time, and you will have all the details ready for you. These 7 points can prove to be the great UK assignment help and can change the entire look of your assignment. So, keep them in mind working on it.
Lowest price
USD 7.13
Get A+ Within Your Budget!
24/7 Customer Support
100% Customer Satisfaction
No Privacy Infringement
Quick Services
Subject Experts
Innovative Documents
FREE Tools
To Make Your Work Original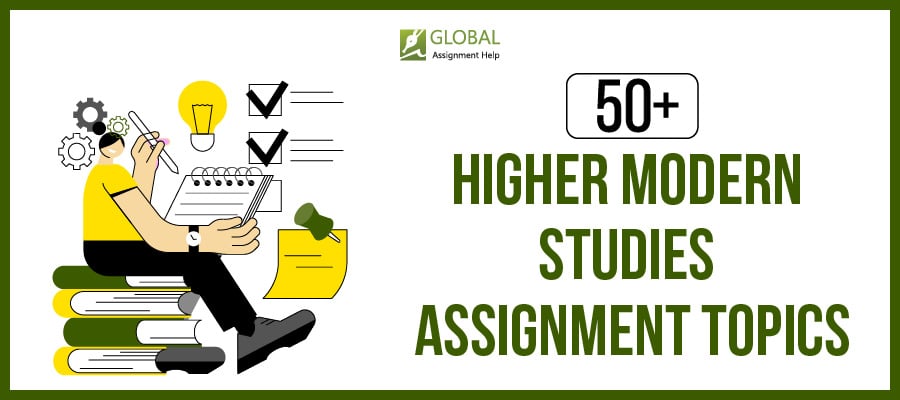 50+ Higher Modern Studies Assignment Topics to Ace Your Paper!
26-09-2023
143
13 minutes