What Are Phrases and Clauses in English? Know Their Differences
Is your English assignment going widdershins? Are you wabbit of this writing task? Can't you stop being a lollygag and start with your assignment? Do you always end up turning into a bloviate while writing your assignment? Is all this bumfuzzling you? No, we aren't flibbertigibbet!
This is how funny and crazy English can be at times. No wonder students get confused with such strange words. But don't you worry; Global Assignment Help is here to assist you.
But, before we begin, here are the meanings of the words used above that left you awestruck and dubious:
Winddershins - Moving in the wrong direction
Wabbit- Exhausted
Lollygag- Wasting time or sitting idle
Bloviate - Including unnecessary words with no meaning
Bumfuzzling - Confuse
Flibbertigibbet- Talkative
Now, getting back to the English business, as you can see, this is a vast language covering numerous confusing topics. Out of them all, in this blog, we shall look into one of the most common topics: "Phrases and Clauses." So, let's get started...
What are the phrases and clauses?
English is a language that is used to communicate by over 1 billion people across the globe. While communicating, we use sentences to convey our thoughts on any topic. Now, these sentences are made up of phrases and clauses that make a group of words meaningful to read, understand, and interpret by the users.
Clauses are the words that include the combination of subject and verb. On the other hand, phrases are a group of words that do not include any subject or verb.
Suppose there is a sentence:
"John smiled."
Here, the subject is 'John,' the verb is 'smiled,' and the sentence is complete with proper meaning. So, this is a clause.
Similarly, in another sentence:
"In pink dress."
This sentence here does not include any subject and verb. Also, it doesn't have any meaning in itself; so, this is a phrase.
Now, look into this sentence:
"Lisa is shopping at the mall."
The part of the sentence that includes subject and verb that is: 'Lisa is shopping' is the clause here and the rest: 'at the mall' is the phrase.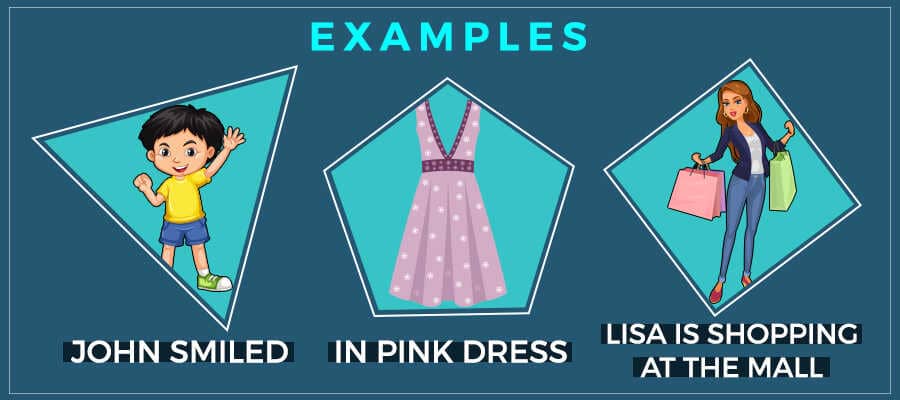 What are the types of phrases and clauses?
Since you now know what phrases and clauses are, let's take an insight into their types.
Types of Phrases


There are mainly 6 types of phrases, as listed below:
1. Noun phrase
The phrases that are centered around nouns and work as a subject, object, or complement are known as noun phrases.
Example: Reading a newspaper daily is a good habit.
2. Adjective phrase
The phrases that include an adjective in the sentence and work as a single adjective are known as adjective phrases.
Example: Jessica has an interesting life.
3. Adverbial phrase
Adverbial phrases modify any verb or adjective in the sentence, and themselves work as an adverb in it.
Example: She works very slowly.
4.Prepositional phrase
The phrases that always begin with a preposition and connect nouns are known as prepositional phrases.
Example: In spite of putting in lots of effort, students get failed in their assignments.
5. Conjunctional phrase
These are the phrases that work as a conjunction in the sentences, and thus, are known as conjunctional phrases.
Example: As soon as you complete the assignment writing, do not proofread it.
6. Interjunctional phrase
The interjunctions that have more than one word in a sentence are known as Interjunctional phrases.
Example: Oh, no! I failed in my assignment.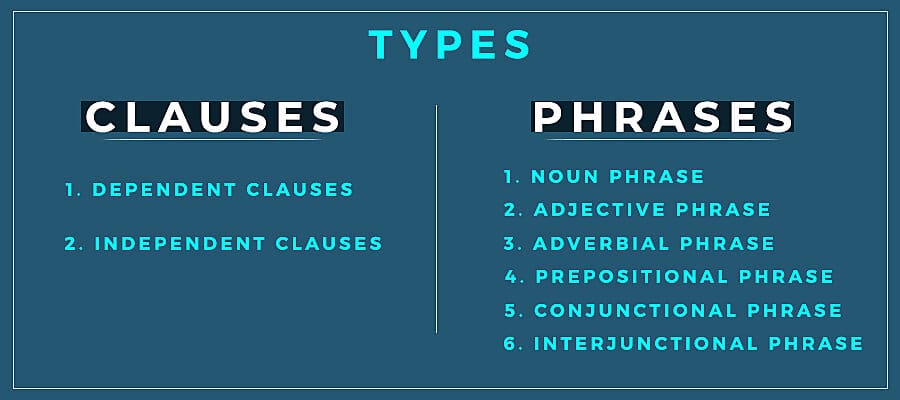 These are the 6 types of phrases, along with their examples. Now, let's take a look at the types of clauses. There are mainly two different types in them.
Types of Clauses


1. Dependent clauses
The clauses that cannot function on their own are known as subordinate or dependent clauses. They help independent clauses in completing the sentences, as they cannot complete the sentence by themselves.
Example: I know the girl who helped you the other day.
2. Independent clauses
The clauses that are complete in themselves and give the meaning of a complete sentence are known as independent clauses.
Example: I want to buy a new dress, but I don't have enough money.
These are the two main types of clauses that are used in English grammar. Now, let's understand the differences between these two.
What is the difference between clauses and phrases?
Here are the top 5 points through which one can differentiate between clauses and phrases in a sentence: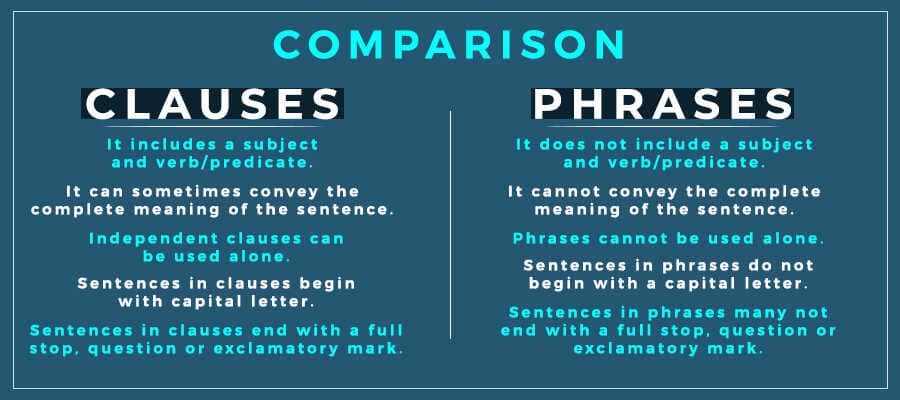 Is English assignment still unnerving you? We can help!
Are you bored of the routine English assignment? Want to make it more attractive and interesting? You can check 20+ language techniques explained to help you write an essay gracefully, and increase your grades in just a snap of fingers.
Hope this blog was helpful in explaining the difference between clauses and phrases to you. However, if you are still unsure about writing your English assignment, don't worry; Global Assignment Help is here for your assistance.
We have the best team of professionals from all fields like researchers, editors, writers, proofreaders, quality analysts, and more to ensure you get the best paper delivered right on time, directly to your mail. So, without hesitating any more, just turn to our experts and contact us soon to grab the best services at cheap rates.
Lowest price
INR 594.27
Get A+ Within Your Budget!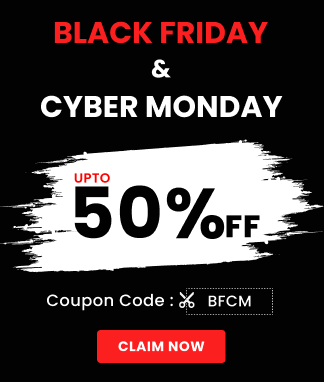 24/7 Customer Support
100% Customer Satisfaction
No Privacy Infringement
Quick Services
Subject Experts
Innovative Documents
FREE Tools
To Make Your Work Original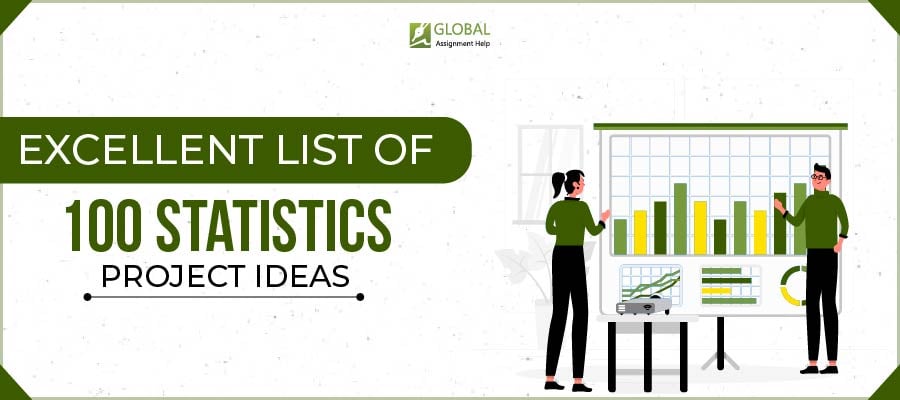 An Expert List of 99+ Statistics Project Ideas for You
15-11-2023
236
16 minutes