Last-Minute Paper Help Tips | How to Make it 300% Better in Just 1 Hour?
Table Of Contents
Introduction
We will not lie, as writing papers can really suck. Even someone who writes papers for a living also feels the same. Do you want to know why? It is because writing a paper is no easy task like working on any math problem or reading a novel to extract some information out of it. Instead, you have to brainstorm, research thoroughly, outline the points, draft, edit, and proofread the same without even taking someone's help until Global Assignment Help writers came into existence. When you take paper help from us, you will get amazing content that is perfectly edited and proofread by the top-notch professionals in the team. But, at first, you also need to understand how can you improve your proofreading and editing skills to make your academic paper look better in just 1 hour.
So, without any delay, let's have a look at the ways in which you can improve your proofreading and editing skills.
How Can I Improve My Proofreading Skills?
You need to understand that there is no hard and fast rule to improve your proofreading skills. It is just you need to follow a few points that are mentioned-below accurately. These points will definitely help you in making your paper 300% better that too in just 1 hour.
Read
One of the best ways to improve your proofreading skills is to read the written texts aloud. When you do this, you will see that you can easily understand what you have missed while writing the paper. You can even read your document backwards from right to left. In this way, your focus will be on the words only rather than the sentences. It will increase the probability of identifying every mistake that you have done in the content.
Concentration
If you really want to spot mistakes in the academic paper that you have written with a lot of research, then you must concentrate on your work. In other words, you have to eliminate all the distractions and potential interruptions in order to improve the proofreading skill.
Homonyms
While proofreading, you also need to identify all the homonyms to avoid conveying wrong meaning to the readers. Homonyms are the words that have the same spelling or pronunciation, but the meaning is different. For instance, using accept instead of except can completely change the meaning of the sentence.
Contractions and Apostrophes
According to professional writers of Global Assignment Help, whenever you are doing proofreading, always look for contractions and apostrophes mistakes. Students often mix their and they're, your and you're, etc. while writing the paper. Avoiding all these things will certainly improve your proofreading skills.
Spellchecker
Though spellcheckers may tend to implement improper auto-corrections at times, they are indeed a big help when identifying reversed letters, repeated words, and many other common errors. They will also help you improve your skills of proofreading.
How Can I Improve My Editing Skills?
To become an expert editor or enhance your editing skills, you need to read and understand the below-mentioned points thoroughly. According to our expert editors, out of many essential things, the following are the most significant that can help you improve your editing skills for your paper writing.
Remove Weak Description
Most of the times, professors reject your document or give you low grades because of the vague or weak description of various essential topics. You need to understand that to get better grades, you have to remove all the weak descriptions from the paper. Now, doing this in the last one hour seems to be impossible, but it is not. With the help of Global Assignment Help writers, you can remove it as they often go hand-in-hand with adverbs and make them easy to spot. When your content of the paper represents a strong description, you are more likely to achieve perfect grades. Our writers do not take more than 2-5 minutes to rectify this sort of mistake.
Keep Everything Simple
To make the paper look fascinating to your professor or any reader, you put a lot of efforts and include some complex sentences, which in turn, results in ruining the whole document. So, it will be better if you try to keep everything simple and easy to understand. When you develop this tendency, you will not waste a bit of your time in rectifying this mistake. Instead, you will avoid making this error in the paper.
Replace Negative with Positive
To improve your editing skills, you need to understand the importance of replacing negative thoughts or words with positive ones. Instead of saying you can't do this, say you can do this. "You don't want to make these errors in your writing" could be better stated as, "You want to avoid these errors in your writing." It will be considered as more straightforward. If you find negative sentences in your paper that certainly involve words like doesn't, wouldn't, don't or another such word, find a way to rewrite them without the "not." It will probably help you in delivering the exact message that you want to convey to your readers.
Stick to One Voice
Most of the time, it is mandatory to use both first and second person, but that can be clashing of information for readers. For instance, you want to start your introduction talking about yourself, then all of a sudden, you switch your writing in the middle and start addressing the reader. It would be best if you always try to stick to "I" voice or "you" voice throughout your paper.
So, when you already know the simple ways that you can follow to improve your proofreading and editing skills, you can easily get the desired grades. The above-mentioned points will make your content error-free and presentable in front of the readers in no time.
Why Should You Seek Paper Help from Global Assignment Help Writers?
Most of the times, when students get paper writing task, they search for the best paper writing service provider. Global Assignment Help is the one that can help you write an authentic document and make it look presentable in front of the professor.
Reasons why you should seek help from us are mentioned below:
We have qualified writers who can deliver the most authentic and best document when you seek help from us.
Global Assignment Help offers the best editing and proofreading services that ensure zero error in your document.
We also provide free unlimited revisions so that the work can meet your expectations accordingly.
Along with all this, you will also get numerous jaw-dropping deals that can be helpful in saving some of your hard-earned money.
We provide 24*7 customer care support to answer all your queries instantly.
So, after knowing all this, what are you waiting for? Place your paper writing order via our website or mobile app and avail the best deals. Our assignment help expert writers will solve your every query related to the academic paper easily.
Lowest price
USD 7.13
Get A+ Within Your Budget!
24/7 Customer Support
100% Customer Satisfaction
No Privacy Infringement
Quick Services
Subject Experts
Innovative Documents
FREE Tools
To Make Your Work Original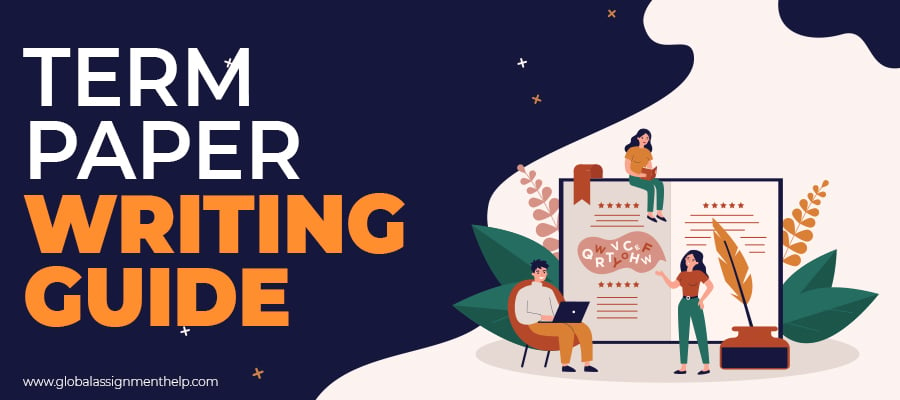 How to Write a Term Paper Using APA Style? Step-By-Step Process for Students
20-09-2021
1004
14 minutes