Writing Conventions Checklist for Perfect Academic Papers!
Writing is considered one of the most challenging tasks that an individual can take up. Things get more serious when academics are involved as the papers are entirely formal and require you to follow all the writing conventions diligently. One has to obey so many rules and bounds while following the guidelines that it turns into a headache. One of the biggest reasons that the issue related to conventions occurs is students' inconsiderate behavior in their earlier days. They never pay attention to the core principles of writing the documents, and when they arrive at their higher education, they start beating their heads around these concepts.
If you have faced tons of issues due to these rules or do not precisely understand writing conventions, do not worry, as it is never too late to start learning. In this blog, you will find an answer to every question of yours. So make sure you go through this post and grasp the essential knowledge that may come in handy for you while writing. Check out the next section to help you understand what writing conventions are and how many types there are.
What are Conventions in Writing? Types of Conventions Explained
The rules and regulations of a language that help you express your thoughts are called writing conventions. These factors help a reader understand what you are trying to convey without getting confused in words and emotions. These conventions are of utmost use for students who write academic papers on their own as they can never compromise with the grades just because they were unable to convey their knowledge.
Students in schools and colleges often find this concept the toughest. Whenever they are assigned a task based on essay writing or English literature, they always miss out on the writing conventions, which costs them most of their grades. What are these conventions and rules? Well, take a look at the following basic types of conventions curated by the experts
Grammar: Grammar defines the structure one must follow while writing any paper. One follows the rules while framing a sentence while finishing the documents and writing the thoughts.
Punctuation: Usually, punctuation and grammar go hand in hand as if the punctuation is messed up, the grammar and overall structure of a sentence take a huge hit. The use of marks, full stops, commas, etc. They are always crucial and have a lot of significance in how the document comes across.
Spellings: It is the fundamental requirement of framing words. If you place the alphabets irrespective of their sense, there is no point in writing; however, there is a particular sequence in which the letters must be set if you want to make sense of what you write.
Capitalization: One of the most common mistakes that students make is in this area of conventions. Capitalization rules are always applicable in every language, let alone English, and that is why it is always advised that you cram the regulations and put them into the habit. The more you write, the more you become habitual of finishing the document.
These are the core conventions that one must obey and be aware of while writing the paper. Academic papers depend hugely on these factors as the professor will never think for a minute before deducting your marks for the same. That is also the reason students look for experts and say do my assignment to them. There are various types of conventions that go beyond these four. However, they always depend on the writing that you take up. For instance, if you are working on narrative writing, the conventions include a plot, setting, and characters. Similarly, other papers have other elements that every student must pay attention to.
Writing Conventions Checklist to Enhance Your Papers & Grades
Now that you what are conventions in writing, it is time for you to know the rules necessary to keep in mind when dealing with any academic paper. Of course, most essays are influenced by writing conventions, but other assignments do use the same pattern, and thus it is necessary for overall writing growth. After reading the above section, you might have got an idea about the ingredients you need to cook a solid write-up; in this section, let us create a plan that will help you execute all the conventions properly.
The perfect writing conventions checklist is mentioned below; make sure you grab a pen and start ticking the boxes as soon as you realize you have finished the task for your paper
Check for Inconsistencies- The first thing is to read the content and see if all the sentences you have framed are complete. Complete sentences are an essential concept of writing conventions that ensure that everything you write makes total sense and has no scope of misguiding an individual who reads it.
Avoid Long Sentences - These are also called run-on sentences, which means they keep going on and use connecting words. This often becomes an issue for the professor to understand the noun and subject of the sentence, which degrades the quality of the paper that you have written.
Take Care of the Subject-Verb Agreement - You must keep the writing subject-verb oriented. You must write sentences in which both of these factors complement each other been if there is a slight mismatch, the entire paragraph or write-up gets disturbed, and hence you will not be able to make things right!
Capitalization Must be on Point- every sentence you write should begin with a capital letter. In addition, all the nouns that you introduce in your writing, all the names, places, etc., must be capitalized (first letter). Therefore, it would be best to make it your priority to ensure that the capitalization tools are adequately followed, and there are no discrepancies in the text.
Tenses are Crucial - Whenever you write a sentence, make sure that the tense of the verb is consistent throughout your paper. For example, if you have addressed something in the present, you must refer to it in the same tense throughout to make the content consistent and error-free. Tenses can change the meaning completely, and thus they are an essential factor to worry about.
These five pointers are the most crucial ones and must be thoroughly checked once you have finished writing an assignment. The documents are always used to judge your skills and understanding of the subject, and hence you should always make it your priority to fulfill the requirements of the paper. Use this writing conventions checklist to ensure that you get the best scores.
You may also like to read: An Overview of Narrative Conventions & Their Importance
Don't Get Lost in the Loop of Conventions! Hire Experts for Writing
By now, you might have understood that it is not just essential to know about the writing conventions; you must also grasp the usage of these rules and regulations. If you can remember all of it and make the most out of your requirements, you are welcome to finish the tasks; however, if you feel that it will be a dark loop that might never end for you, do not try to fall for the trap. Let the expert writers take over your papers. Academic writing has always been a tough nut to crack for students, and that is why there are so many errors that can be seen when students use it to finish their work. The writing conventions can be quickly taken care of when you choose our expert writers.
Yes, Global Assignment Help, one of the leading brands in providing exceptional documents for better grades in your submission. If you ever feel that you might not make it to the final scores that you want to achieve, make sure you try our writing experts for once, and you will love the experience. Bookmark this blog to keep the checklist handy for yourself. If you need more homework help, feel free to reach out! Good luck!
Lowest price
INR 594.27
Get A+ Within Your Budget!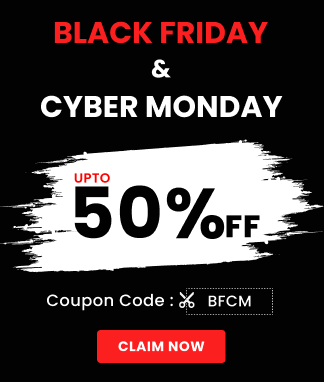 24/7 Customer Support
100% Customer Satisfaction
No Privacy Infringement
Quick Services
Subject Experts
Innovative Documents
FREE Tools
To Make Your Work Original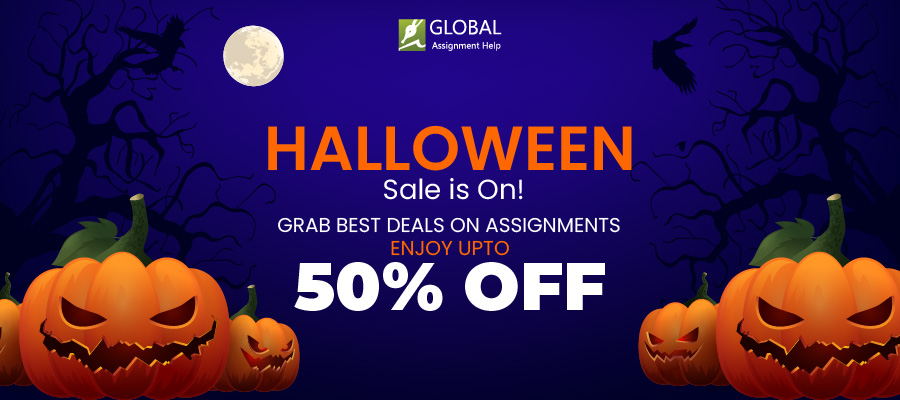 Spine-Chilling Offers on Assignments | It's Time to Save More!
30-10-2023
5313
11 minutes