What is Plagiarism? Definition | Types | Solution by Experts
Table Of Contents
Plagiarism, a word that strikes the fear of failure among modern students, is one of the most prominent offenses a student can attempt in academics. Students who move to a country are often unknown about the strictness of plagiarism policies in universities, and things get worse if they come from a place where it is okay to write answers from someone else's documents. Everyone has heard about plagiarism. Students know that it is immoral to attempt plagiarism, but if you ask students, what they know about plagiarism as a concept, you will be shocked. 5/10 students do not know the definition of plagiarism. For them, if they get caught, it is wrong, and if not, it is fine.
The lack of knowledge about this causes a lot of trouble among students, and in this blog, we will shed some light on what plagiarism is. We will take a look at its types and how one can stay away from the troubles that come with it. Let's start with understanding the concept of plagiarism in the next section.
A+ Grades @Affordable Prices!
We deliver all academic papers from dissertations & assignments to thesis, & case studies. 5000+ satisfied students, you could be next! Place Your Order Now!
Order Now
What is Plagiarism? Defined By Professional Writers
The textbook definition of plagiarism says that the act of copying text or idea from a source without giving it proper credits in your academic document is considered plagiarism. While students think they are just taking a few lines from a pre-written document, they do not realize is that they are committing a crime. Plagiarism falls under obstruction of the copyright laws, which states that every author who has copyright is the sole owner, and utilizing the content without references will be considered a punishable offense.
In simple terms, suppose your friend completed the assignment before you did, and to get help, you asked him for his notebook. While writing, if you have copied a few sentences, your content is no longer original, as plagiarized content is involved. If you were in the practice of doing the same, it is time that you stop, as universities do not encourage such behavior.
You might be wondering if using someone else's work is plagiarism, then why do researchers not fall into the category? The biggest difference that keeps them out of the offensive zone is referencing. All the experts use references from these extracts, and thus there is no copyright infringement.
Now that your basics are clear, let's go into more detail and find out about various types of plagiarism that a student might fall for. Find the types of plagiarism in the next section!
Experts Are Listening!
Have doubts about academic writing? Clear all of them in a minute! Call the experts and get your answers immediately! Dial Now!Contact Us
4 Types of Plagiarism That Affect a Student the Most
Four types of plagiarism take place in academic writing. Each of them is slightly different but leads to the same outcome, copied content in your document. You must know the types as usually students limit their thinking of plagiarism to copying. Many things may fall in the same category that students are not familiar with yet.
Take a look at the following types of plagiarism and how they occur -
Direct Plagiarism
As the name suggests, copying content directly from a source without proper credits or reference is called direct plagiarism. Students often copy a sentence or two, as it is from the source, without even changing a single letter from the sentence. All types of documents that have such content fall under the category of direct plagiarism. There are times when students try to change a few words and their sequence in their answers. However, it still is considered direct plagiarism and will get your document rejected.
Mosaic Plagiarism
This type of plagiarism is considered the careless one as it takes place due to the naive nature of the students. There are times when a student does everything correctly, but a silly mistake ruins his hard work. While referring to a source, if a student misses a quotation mark or a dash in the reference section, the reference remains incomplete, and the sentence written in the document causes plagiarism. The carelessness of a student makes it troublesome, so make sure you do not make the same mistakes.
Unintended Plagiarism
No matter how rich your vocabulary is, few sentences will match other people's work. This is called unintended plagiarism. There is no copying involved, but still, when you study with 20 other students in a class, there are chances that the way of writing will match the other. Paraphrasing can help you out, but even to do that, you need to know which sentences are plagiarized. Usually, professors do not stop a student in this as they are familiar with the phenomenon. However, when you upload on Plagiarism, you will see a plagiarized percentage!
Self Plagiarism
Last but certainly not least, self-plagiarism is the most common type that occurs a lot. Students who write a lot in the same genre often use their sentences which causes plagiarism. This is the reason that professors insist on reading more and more, as when students do not have a new intake in terms of content, all they write is what they have previously written. The same answers also fall under plagiarism which ruins a student's chances of scoring high in the submission.
These are the 4 ways plagiarism can find its place in your work. While the last two are considered mild, direct plagiarism is a punishable act and can get you failed as the document will be rejected. Knowing about these types, you must be wondering whether there is a way to avoid plagiarism and your answer is YES there is. What is it? How to avoid plagiarism? Well, check out the next section to know!
You may like this blog: 10 Ways Your University Checks for Plagiarism! Know Here!
How to Avoid Plagiarism in Your Document?
The most important aspect is to realize whether you have plagiarism in your document or not. There are plagiarism checker tools that can help you analyze the quality of your content. These tools show in-depth results and share which sentences look copied and which are unique. Knowing the sentences to work on makes it way easier than going through the entire content. You can find a tool on our website and test it for yourself. Once you know which sentences need some work, you use paraphrasing tools to neutralize them. If it shows a lot of plagiarism, you can choose an expert writer to work on your document and make it unique.
The priority should be to ensure that your document has no copied content but, due to any reason you have used something, make sure you check for the plagiarism percentage that it holds. If you find all of it troubling, reach out to us as we are here to help you with all types of academic issues. Always believe in originality as copying is never a solution!
Lowest price
INR 594.27
Get A+ Within Your Budget!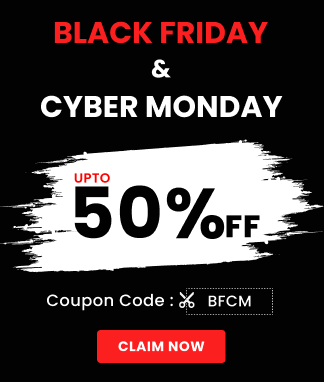 24/7 Customer Support
100% Customer Satisfaction
No Privacy Infringement
Quick Services
Subject Experts
Innovative Documents
FREE Tools
To Make Your Work Original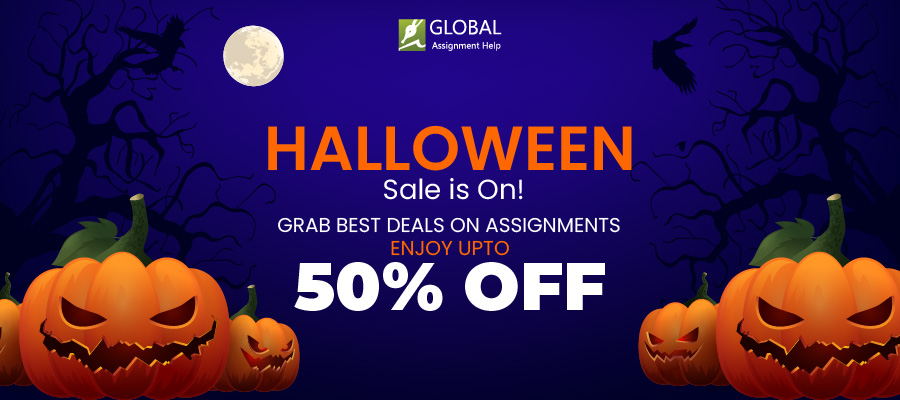 Spine-Chilling Offers on Assignments | It's Time to Save More!
30-10-2023
5312
11 minutes