The Best St. Patrick's Day Deals of 2019
Lá Fhéile Pádraig Shona Duit! Confused?? Don't be, it's just happy St. Patrick's day in Irish. 17th march is celebrated as St. Patrick's day and it is national holiday in most of the European countries. This day is all about fun and enjoyment. That's why everyone is eagerly waiting for it. They are also looking to avail the exclusive discounts and offers from different businesses. Being a student, we are sure you too are one of them.
So, without wasting any more time, have a look at the best deals that you can get this St. Patrick's day.
Special Offers on Food
No celebration is complete without food. So, if you're celebrating, you must have good food. There are number of restaurants that offer yummy dishes. So, whether you're looking forward to have green shakes or other drinks, you will be going to have the best time next week. Many eateries are offering exclusive deals and offers and special food items in their menu card.
So, find out any of the below-mentioned restaurants nearby and enjoy the best food.
Aldi
Bennigan's
California's Pizza Kitchen
McDonald's
Mrs. Fields
Know about each of them in detail below.
Aldi
Here you can pick green-limited edition cheeses for St. Patrick's day celebration. Each one will cost only $3.99. Supply of these items are limited and may not be available at every store. In such cases, you can choose Irish cream cheesecake and Irish soda bread.
Bennigan's
As this day will be completely Irish themed, there is no surprise that Bennigan's will be offering St. Patrick's day special food items. Here, you can get Irish peach tea, Irish lemon tea, and coffee at the best prices. You can also choose for a meal deal at just $19.76 which includes two entrees and an appetizer. But you have to buy two coca-cola products to avail this deal.
California's Pizza Kitchen
This St. Patrick's day, California's pizza kitchen is offering the best deal for the person having an average budget. You can order Irish mule made up of Jameson whiskey only at $5. Nothing would be cheaper and best than this.
McDonald's
Who doesn't know about Shamrock shake? We guess everyone. People in European countries love to have it especially on St. Patrick's day. You must be too excited to drink it as much as you can. Since you cannot find it everywhere, you can use the McDonald's mobile app to track it down in your nearby outlets. However, it will be offered only for a limited time. So, don't miss it.
Mrs. Fields
Want to impress your loved ones with a green tin of cookies? If yes, then there would be no better day than St. Patrick's day. Buy as much as cookies you want from Mrs. Fields and just use the promo code MARCH. You will get 10% off on overall amount, and if the order is above $30, you will get 15% discount. This is valid for the entire month.
Note: Participation and offers may vary according to the location and franchise. So, be sure to call and confirm before making the plans.
So, have you ever thought of getting such amazing offers on food? Let us guess, NO. So, what are you waiting for? Be ready to visit all these places to make this day memorable.
But, being a student, did you realize that how would you enjoy this festival with the load of academic tasks? Well, don't worry, we are here. Being the best online assignment help service provider, we know that students need someone who can complete their tasks so that they can enjoy to the fullest. You will be glad to know that to make this day special for you we are also not lagging behind. We too are offering amazing discounts that you have never thought of. Here are all the offers.
Read this Blog: Learn How to Start Taking Charge of Your Own Life
Flat 30% off on Every Order
Ever heard of any better offer than this on writing services? No, right? Well, we are offering it. Just by placing an order with us, you can get flat 30% discount. This offer is valid on every order.
5% Extra Through App
What would be more amazing than just installing an app and getting discounts. This is possible at Global Assignment Help. Download our app, place your writing order through it, and get an additional discount of 5%. It means your task will be completed by expert writers at 35% less price than before. So, hurry up.
Refer n Earn
Just refer our services and get huge discounts. As simple as that. Isn't it amazing? Well, we provide this discount too. Ask your friend to avail our writing services and once he will place the the order with us, you will get amazing discounts on your every order. So, this St. Patrick's day, you and your friends be free from academic stress and enjoy as much as you guys want.
We are sure that you haven't thought of getting such exclusive offers on every product of day-to-day life. So, just let your work get done by us, save your time, eat, enjoy, and make this event memorable for years.
Lowest price
USD 7.13
Get A+ Within Your Budget!
24/7 Customer Support
100% Customer Satisfaction
No Privacy Infringement
Quick Services
Subject Experts
Innovative Documents
FREE Tools
To Make Your Work Original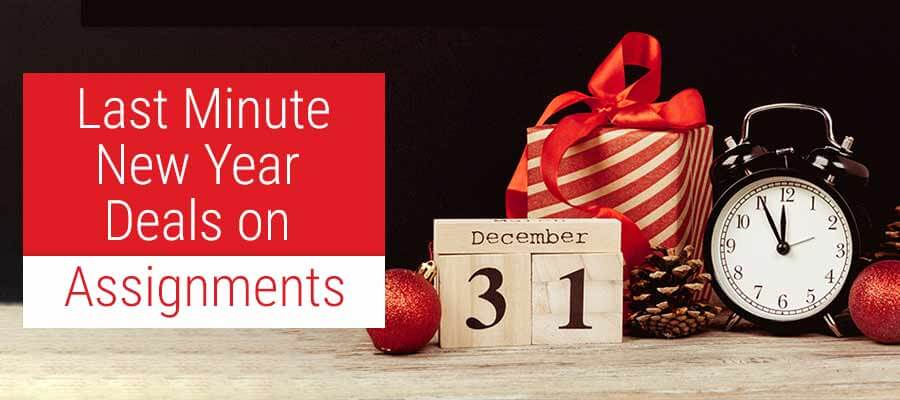 Exciting New Year Deals And Discounts on Assignment Help 2023
29-12-2022
1026
5 minutes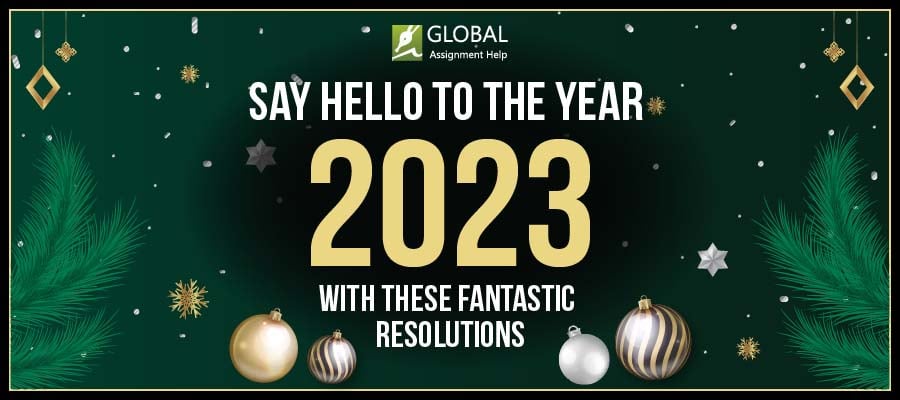 A Helpful Guide For Students To Setting New Year's Resolutions
28-12-2022
260
13 minutes