5+ Reasons to Study Abroad and Benefits of Overseas Education
Table Of Contents
Students who study in foreign countries when they return to their native countries for vacation start sharing the benefits of studying abroad that they have experienced. And this motivates and inspires more and more students to move abroad to developed and developing countries.
This is quite an interesting chain reaction that is a leap of faith for some and just a piece of cake for some. However, if you are also an aspiring student who wants to study abroad and secure your future on a great note, this blog is just for you. So read along to know more!
Why Students Want to Study Overseas?
Whenever someone plans to move abroad or wants to study overseas, the first thing that strikes their mind is why, what could be their possible reasons to study abroad when in today's date most countries provide the best quality education to students of all academic levels, right? So, the answer is here:
For Personal Growth
Learn Independent Living
In many countries, it is common to stay with family even after becoming an adult. However, family life always comes with numerous perks, and it doesn't give students many opportunities to be independent. So, they choose to study in a new country with no or only a few people around, which helps them develop an independent lifestyle.
Discover Yourself
When one is alone, there is no fear of judgement. So, this gives one the full freedom to know themselves better. It includes understanding what one genuinely likes, have to learn, want to explore and more. So, students who want to know themselves better and understand their preferences prefer to study abroad.
For Professional Growth
International Institutions
Studying abroad means opening gates to international institutes. Students who dream of taking admission into top universities across the globe consider this their open ticket to fulfilling their dreams. Thus, they start planning and practising to get into top universities with better exposure to knowledge and technology. Also, you can get professional assignment help services in foreign countries that broaden your knowledge.
Better Job Opportunities
Living abroad is not an easy task; it needs a lot of courage and dedication. But, during the process, one develops multiple skills like learning foreign languages that are easy for English speakers, time management, working under pressure, taking responsibility and a lot. These skills can be added to a resume, bringing better job opportunities. So, one in search of international work experience and exposure would love to grab this golden chance.
For Cultural Growth
Learn New Values
When a student moves to international countries to study, they make new friends, meet new people and understand their culture and upbringing. This introduces them to a new culture and develops values in them. Students who want to gain more wisdom thus prefer studying in new countries.
Global Awareness
Studying with people from diverse countries allows the student to learn about global issues. When students move to a new place, stay with new people from different countries, they exchange thoughts, ideas and issues of their country and this thus helps them gain knowledge n what's happening around the globe. Therefore, students who love learning about global issues find studying overseas a worthy opportunity.
Listed above are a few reasons why you should study abroad. Now, let's take a look at the benefits of studying abroad.
Admission Essay- Ticket to Abroad University!
Want to get into your dream university overseas but cannot get through the process? Don't worry; we draft the most impressive admission essays to get you through easily.
Buy Now!
What Are the Benefits of Studying Abroad?
Many students have a thought in their mind, "Should I study abroad or continue in my country?" Of course, the answer to this question should be from YOU and nobody else. But before you make a call, you need to understand the benefits of studying abroad. Wondering what they are? Don't worry; we listed them below for you:
1. Global Citizenship
During the pandemic, when everyone was constrained to their rooms or home, the need to move out or to a new was realized. It was then post-pandemic that many people came out of their shells and decided to explore the world. If you are a student planning to move abroad, be prepared for global citizenship.
2. Exposure to Learning
When you study at the same place, you get monotonous or unidirectional knowledge. But suppose you study in different countries or a new country. In that case, you get to explore different learning and teaching styles and also an opportunity to apply them in practical and understand their real-life context with advanced research processes and procedures using the latest technology. Also, best essay writing services by subject matter experts aid you in understanding and fulfilling the academic requirements of the top universities.
3. Live Life to Fullest
The student-life phase is the best period of life of utilized properly as it is when you've ample time and surplus energy. The money might be a constraint, but with some wise choices, you can make the best life experiences of what you have, wondering how? Travel the world while you study different courses from different places that add a feather to your hat and a picture to your travel diary too.
4. Take on Challenges
Moving to a new country with no known people, taking care of oneself, learning, and managing everything alone isn't that easy. It's a challenge in itself but when to overcome gives you great assets in the form of skills. From cooking, packing, and cleaning to managing time, sticking to stringent deadlines and planning the weeks and months, these are small skill development activities.
5. Others
There are many more perks like building confidence, understanding the importance of family, and learning better communication skills on a personal front. However, getting into top universities, learning versatile courses and grabbing high-paying jobs are at a professional front and a lot more, especially for students.
Now that you know all benefits of studying abroad, it's time to plan for your study abroad. Want to know how? Check out the guide in the next section!
College Assignments Stop Your Abroad Study Dreams?
Is the thought of studying abroad scaring you because of the pile of assignments? Don't worry; our native assignment writers are here to assist you with the best work!
Try College Assignment Help!
How to Plan to Study Abroad? [Simple Guide]
Are you planning to study abroad but are not sure where to begin from? Don't worry; there are many students like you, and so are we to help you. From the thought of abroad studies germinating in your head to the moment you settle down with a high-paying job in your desired country, you can find answers to all your queries in our blogs. The Global Assignment Help experts understand your concerns like the international visa process, the best destinations to study abroad, which country to study in, what course to take and so on. So, we post blogs that answer your doubts and are insightful for you.
Lowest price
USD 7.13
Get A+ Within Your Budget!
24/7 Customer Support
100% Customer Satisfaction
No Privacy Infringement
Quick Services
Subject Experts
Innovative Documents
FREE Tools
To Make Your Work Original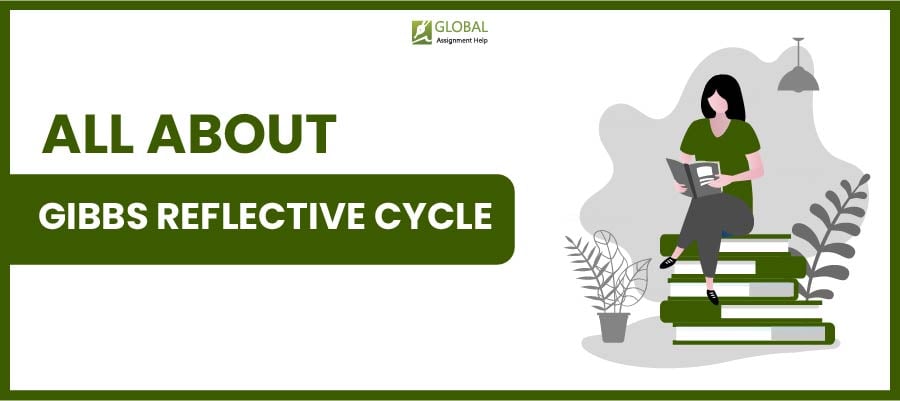 What Is Gibbs Reflective Cycle in Nursing? An Expert Overview
21-08-2023
1796
13 minutes