Know How Numbers Control Our Lives
It might sound a bit unrealistic but surprisingly, it's true: every nine out of ten people in the world are conscious about only two things, their appearance and the amount of attention they draw.
This just goes to show that how drastically our lives have changed over the years. To quote a famous mathematician, " It's all about numbers, everything around you is numbers, there's nothing you can do.' Now by the time you guess his name, we would like you to go through the following points that show how immensely our lives are dependent on numbers and how they control us.
The Scale
Appearance is the key, and you don't want to look unattractive. So people watch out for weight and try to stay in shape by doing all sorts of physical exercises or going to one of those high-end gyms. To turn the scales in their favor, so to speak, people spend hours and hours working tirelessly. Ever wondered why they do that? Mainly because they want to achieve a number they have set for themselves. Studies show that an average Briton spends 4 percent of his yearly duration doing workouts.
Grades
Now as a student, you would definitely relate to this. You study for hours, spend plenty of sleepless nights, go through a lot of trouble, and at times even suffer from poor health condition, all this because you want to score good grades. Numbers that matter to your academic and professional career.
Social Media
You just dive into contemplation mode and start analyzing intensely before posting a picture on your social networking accounts. Thinking how many likes it can garner, and if the final number is not close to what you were expecting, then it's like the end of the world to a few people. Comparing number of followers, subscribers, and friends amongst peers is quite a common sight these days. On an average, people around the world spend 22% of their time on social media. Just another thing based on the number game.
Time
No matter how hard you try, you'll always find yourself running out of time. Time controls everything, and it is the gospel truth that no one can run away from. You might have set a target for yourself and would probably be working hard to achieve it, but in the back of your head, there must be a number. It refers to weeks, months, or years that you would have planned to accomplish your goal.
Read this blog: Things You Must Stop Doing Now to Live a Trouble-Free Life
Hope you had a great time going through this blog. Stay in touch as there are plenty more to come.
If you love to play with numbers and the pending assignment tasks are coming in your way, then you've come to the best place. Our team provides the finest probability assignment help to scholars from various universities and colleges around the world. So you can go ahead and place your order now.
Lowest price
USD 7.13
Get A+ Within Your Budget!
24/7 Customer Support
100% Customer Satisfaction
No Privacy Infringement
Quick Services
Subject Experts
Innovative Documents
FREE Tools
To Make Your Work Original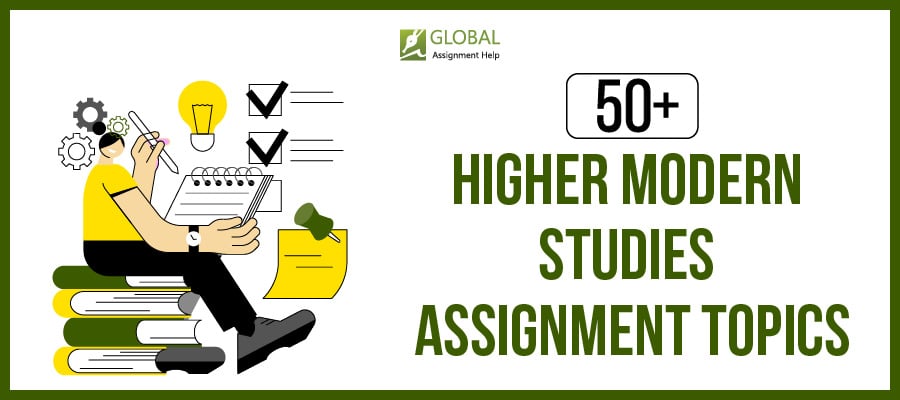 50+ Higher Modern Studies Assignment Topics to Ace Your Paper!
26-09-2023
139
13 minutes