Key Steps to Manage a Group Assignment on Nursing
A well-managed assignment is just like a well-oiled machine – all of the parts work in harmony. It's only when things break, it screeches to a halt, and this is when you realize that how complex the internal workings were. It's much the same for the person managing the group assignment. Luckily, unlike the machinery, all the group projects are required to handle in an approximately similar way.
The nursing assignment help experts associated with us have come forward and given a few key steps that will help you manage the group assignment on nursing without much difficulty. So without wasting another moment, let's get started!
Figure out the objectives and resources
In the very beginning of the assignment, find out what you want to achieve. In doing so, write your objectives, and later discuss the same with the team. These objectives are going to be your lodestar in times of trouble and disagreement, so do not take them lightly instead dedicate ample time to it.
Create a schedule
A schedule is a variation of a long to-do list. This is not something to be put together in a hurry; your schedule is the foundation of your assignment, and you need to put in a lot of hard work in this. One way to start is by creating a calendar possibly in a spreadsheet with all the important dates. Afterwards, fill in all of the hard deadlines.
Assign tasks
It is seen that the fun and simple tasks will be picked off easily, and the dull tasks were quietly forgotten, until one of the members of the group does them at the last minute. The best way to avoid such circumstance is by assigning specific tasks to everyone from the beginning itself. That way, you can make sure that people get the tasks that they're best qualified to do, and that the fun and boring errands are evenly distributed among the group.
Monitor and document progress
In this step, you are required to monitor that the tasks are getting completed by the members or not. In case they are not doing the same, just remind them about the deadline. If you keep bugging your team members, then they will get annoyed, and it will eventually affect their performance.
We hope that these steps help you in handling your group assignment on Nursing.
In case you are finding it difficult to work on the Nursing essay, term papers, research papers, coursework writing etc., do not delay even for a moment and approach us. We, at Global Assignment Help, have the best professionals who work with all their might and assist you. Eventually, you succeed in scoring the grades that you've aimed for.
Along with our writing services, we also offer the following benefits:
Affordable price
Easy order placement procedure
Timely delivery
Unlimited free revisions
Discounts and freebies
24*7 active customer support staff.
Hurry! What is still stopping you from reaching out to us?
You can read these blogs
How can You Make Dissertation Writing Fun?
7 Ways to Make Your Assignments Stand Out from Others
5 Tricks to Make Your Academic Document More Original
How to Begin Living on Your Own Terms?
Lowest price
USD 7.13
Get A+ Within Your Budget!
24/7 Customer Support
100% Customer Satisfaction
No Privacy Infringement
Quick Services
Subject Experts
Innovative Documents
FREE Tools
To Make Your Work Original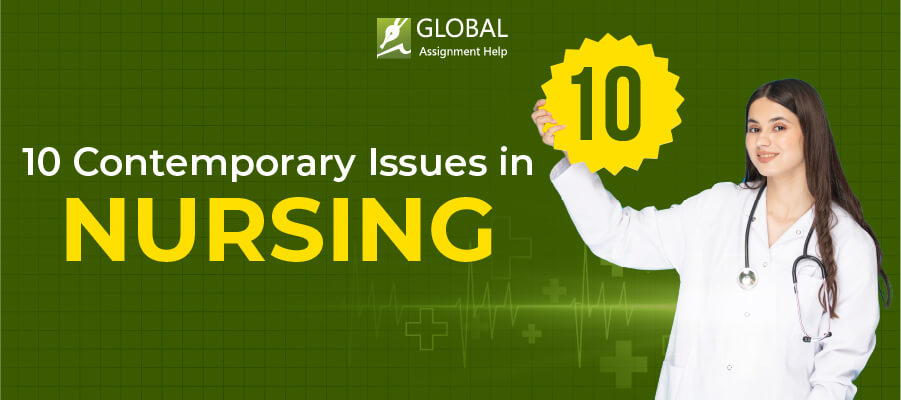 10 Contemporary Issues in Nursing Practise and Study
01-09-2023
292
14 minutes