Know What Eid al-Fitr Is All About
"The taking of one innocent life is like taking all of mankind, and the saving of one life is like saving all of mankind." - (Quran, 5:33)
The mighty words of Islamic sacred book translate all aspects of human existence, and the one mentioned above illustrates the deep roots of humanity. Well, all the Suras of this central religious text are believed to be the words of God. And, Muslims all across the world celebrate Eid al-Fitr remarking the revelation of this knowledge to Prophet Muhammad. Each year, they celebrate the festival with the same ever-increasing zeal and enthusiasm, thus making the entire globe dipped in the colors of joy. Though you might be knowing several things about Eid, there are many specifications related to the festival you might be still unaware of. And, that is why our experts providing assignment writing help have composed this entire write-up to give you a brief insight into the facts revolving around Eid-Al-Fitr. Take a read:
When Is It Celebrated?
Eid al-Fitr is an Arabic term which literally means the Festival of Breaking the Fast, as it marks the end of the fasting month of Ramadan. During the month, Islamic followers abstain themselves from all sorts of food and drink for the entire day, from dawn to dusk, in order to purify their minds and bodies. The celebration of Eid depends on the appearance of the moon and certain astronomical calculations because of which its observance varies from country to country. People start looking for the moon on the 29th day of Ramadan. And, as the moon is sighted, the very next day is declared as Eid al-Fitr.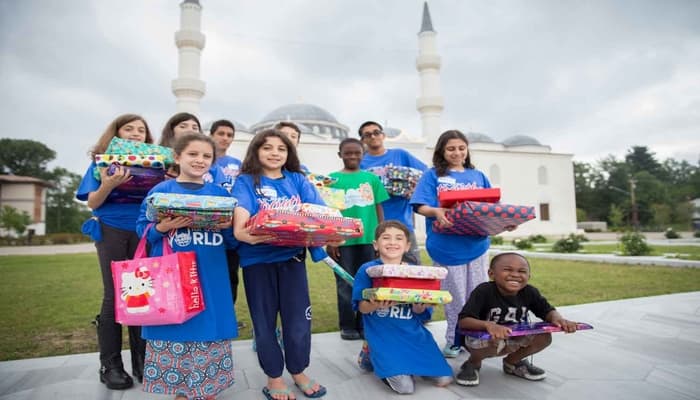 The Traditional Customs Performed on That Day
Eid is usually celebrated for three days and is marked as an official holiday in all the Muslim-majority countries. On this day, Islamic followers gather together at the mosque for offering prayer, and later spend the day with their family and friends. Eid prayers are quite different than usual Islamic prayers. They are also known as Salat al-Eid or Salat al-Eidain and consists of two units of prayer with an additional six incantations. The Eid prayer is generally followed by homilies where attendees ask Allah for forgiveness, mercy, peace, and blessings for everyone in the world. They also thank the Almighty for helping them get through the month-long fasting of Ramadan.
How the World Celebrates It
During the sacred celebration of Eid, Muslims hug each other, promising harmony and brotherhood. They show their gratefulness to Allah for everything they possess and also pay a visit to graveyards in the memory of their ancestors. Well, people across the world celebrate this festival in different and distinct ways. We know you would be excited to know it and that is why we have highlighted some of the best Eid Celebrations of different countries. Read ahead!
EID IN SOUTHEAST ASIA
Eid al-Fitr is also called by different names across the Muslim countries. In Southeast Asia, it is also known as 'Hari Raya Aidilfitri' or 'Hari Raya Puasa.' Hari Raya means "Celebration Day." Among South East Asian countries, Indonesia is home to the largest Muslim population in the world and is widely known for its distinct style of celebration. Here, people prepare a special dessert, 'Kue Lapis Legit,' it is a thousand-layer cake that is baked especially on this very day, thus marking a grand Eid celebration. You should visit any of the Southeast Asian countries once during this festival; we are sure that you will have a memorable experience.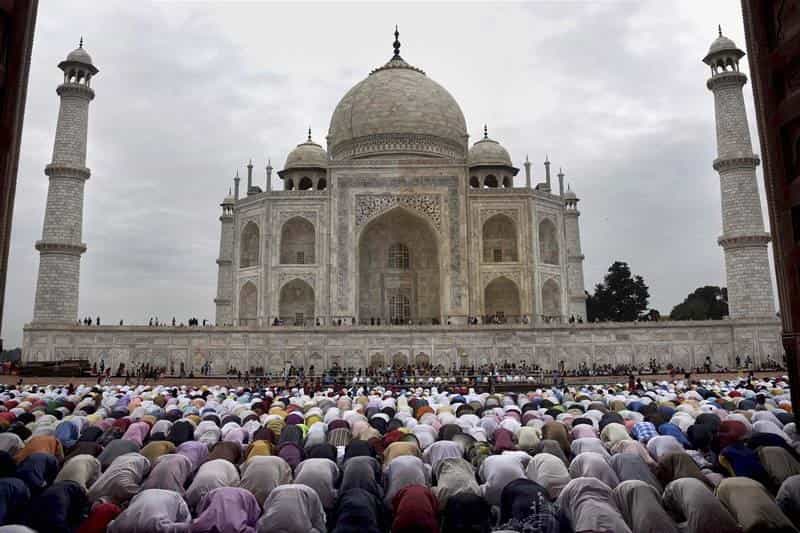 EID IN EGYPT
Eid is celebrated in Egypt for four consequent days. If you visit here during Eid, you will find delicious fish preparations being the most common dish of the celebration. Well, the festival involves cooking and eating many Egyptian dishes and delicacies. Some traditional dishes include Fata (a blend of rice, meat, onion, and vinegar, cooked together) and Kahk (nut filled cookies, covered in powdered sugar). Moreover, the media too celebrates the Egyptian Eid by featuring movies, programs, and live interviews of citizens & public figures from all across the country. So, you will get an all-new flavor of the festival if you spend your Eid over here.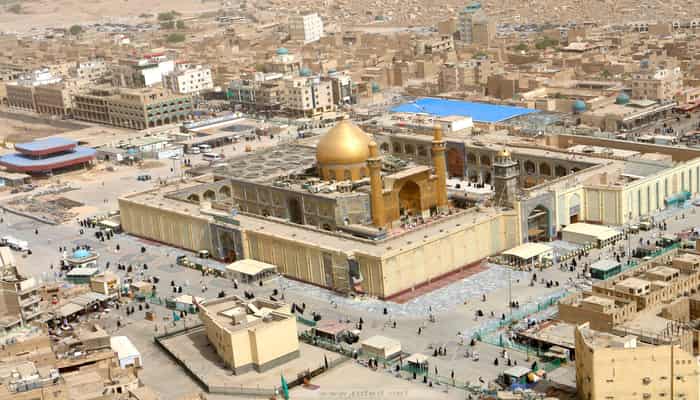 EID IN IRAQ
People in Iraq give a lot of importance to dates in the festivities associated with Eid. Klaicha, a traditional dish, is the most popular preparation of the festival. It is a kind of cookie stuffed with nuts and dates and scented with rose. Iraqis have an exclusive style of celebrating Eid al-Fitr, so you can plan an Eid visit to this place too.
EID IN THE UK
Eid celebration in the UK is marked by the colors of harmony, unity, and secularism. On this day, Muslims and non-Muslims celebrate Eid together in the multicultural Eid Fairs, including fireworks, delicious foods, and Arabic arts. So, if you are planning to visit the UK during the festival week, then you will certainly find some great celebrations across the entire nation, where you can enjoy to the fullest.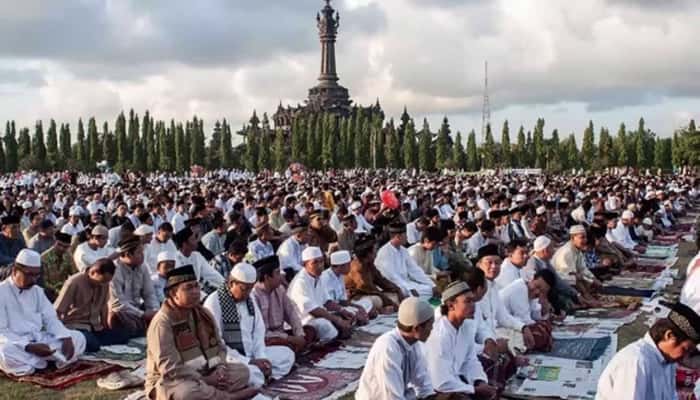 EID IN AFGHANISTAN
People in Afghanistan have an all-new unique style of celebrating this festival; they hold egg fights known as Tokhm-Jangi. People of all ages gather in open spaces and try to break each other's hard boiled eggs, thus claiming their to be the strongest. So, being a part of this unique way of Eid celebration will surely mesmerize you with Afghani traditions.
Some Interesting Facts About Eid Al-Fitr to Amaze You
The religious customs that are performed during Ramadan include Fasting, Suhur, Iftar, Charity, and Recitation of Quran.
On the first day of the celebration, it is mandatory for people to put on a new outfit. This is done to honor Allah and symbolizes spiritual renewal.
The day before Eid al-Fitr, families donate food such as rice, barley, and dates to unprivileged people. The donation is known as "Sadaqah al-Fitr" or "Zakat al-Fitr" (charity of fast-breaking) and is considered to be an important obligation for all Muslims.
In most parts of the world, non-Muslims visit the homes of their Muslim friends in order to join the celebrations.
In many Muslim countries, if one fails to follow religious practices of Eid, then it is considered as a crime. In 2008, six Algerians were imprisoned for four years due to the same.
Doing fast on the day of Eid is forbidden in Islam.
Yes, it is the time of jollity and celebrations, but while relishing, many people often forget the real essence of this occasion. During the month of Ramadan, Muslims keep fast and sacrifice their starvation and thirst in order to purify their souls. Therefore, Eid is not just a celebration, the customs and traditions of the day symbolize several good human deeds that every being is expected to perform.
Don't worry if you have any pending assignments, as we, at Global Assignment Help, provide a reliable assistance in writing all types of academic documents. So, feel free to ask us compose your paper. We will leave no stone unturned in order to deliver the document as you require. Hire our academicians today itself, and avail assignment help along with additional discount offers as well. We wish you a very happy and prosperous Eid!
Lowest price
INR 594.27
Get A+ Within Your Budget!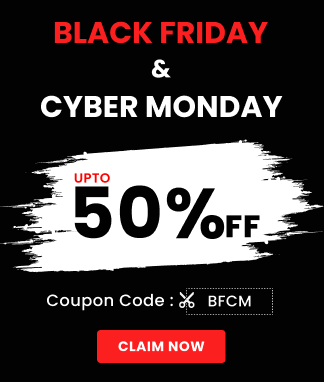 24/7 Customer Support
100% Customer Satisfaction
No Privacy Infringement
Quick Services
Subject Experts
Innovative Documents
FREE Tools
To Make Your Work Original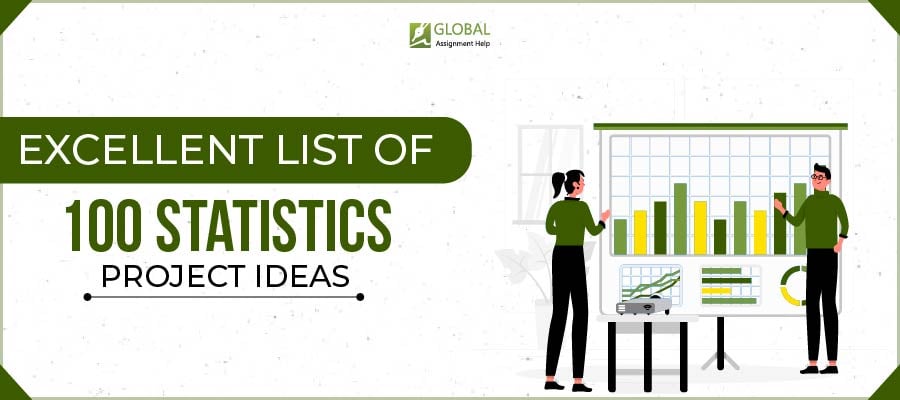 An Expert List of 99+ Statistics Project Ideas for You
15-11-2023
215
16 minutes