3 Tips to Improve Your Analytical Skills
Analytical skills are the competencies that describe how capable we are to understand and solve the problems by making use of the information available with us. Such skills are crucial for excelling in professional, social or personal life. Being a student you must be aware of the need of strong analytical skills, and therefore, the assignment writers at Global Assignment Help have listed a number of ways in which you can improve your analytical skills. So without much ado, let's get started!
1. Work out on math problems
One of the quickest ways to experience improvement in your analytical skills is to spend time in solving mathematical problems. As mathematics is a logical subject, its problems are structured in a way where we have information which contains the answer inside it. Experts advise that the students should practice the complicated problems related to algebra, calculus, division, probability, etc. As a result, they will help you to hone your analytical as well as reasoning skills. You can also practice math by identifying mathematical calculation in your everyday life.
2. Play brain games
Another efficient way to excel in your analytical skills is to spend some time of your day in playing brain games. These games can challenge your brain power and improve your ability to think. Some typical brain games which a student can play include logic puzzles, riddle, crossword, and Sudoku. Many such interesting games are available on the Internet for free. You can also indulge yourself in playing board games such as chess, scrabble, etc. Moreover, a wide range of video games are present which can challenge your analytical thinking and develop it further.
3. Join a club for debate or reading
Many universities have debate and reading clubs available for the students. Such groups offer an excellent opportunity to the scholars who are willing to improve their analytical skills. Here, the students come together to discuss various ideas, literature and issues in a congenial setting. Such programs will help you to articulate yourself in a better way and also, provide you with a fantastic opportunity to shape your analytical skills. Certain book reading clubs allow you to discuss your observation regarding a particular novel or piece of literature. It will also help you to enhance your communication skills. Debating is an another excellent method as it helps you to present your perspective towards something and argument with other people in the same. Join some social groups online that allow free exchange of ideas such as Quora and Twitter.
We hope that the tips mentioned above can help you to work on your interpersonal skills and you will see a sudden enhancement in your analytical skills. These skills are paramount as they will assist you to experience success in every field of life. If you are not able to take out enough time for all these activities due to lack of time as you are always busy with your assignments, then you can take help from our online experts. We, at Global Assignment Help, provide the most reliable assignment writing services at the most affordable costs. We have the best assignment help experts, writers, proofreaders and editors who are recruited from the leading universities around the world. So, don't delay, start working on your analytical skills and let us handle the tedious task of assignment writing for you.
Lowest price
USD 7.13
Get A+ Within Your Budget!
24/7 Customer Support
100% Customer Satisfaction
No Privacy Infringement
Quick Services
Subject Experts
Innovative Documents
FREE Tools
To Make Your Work Original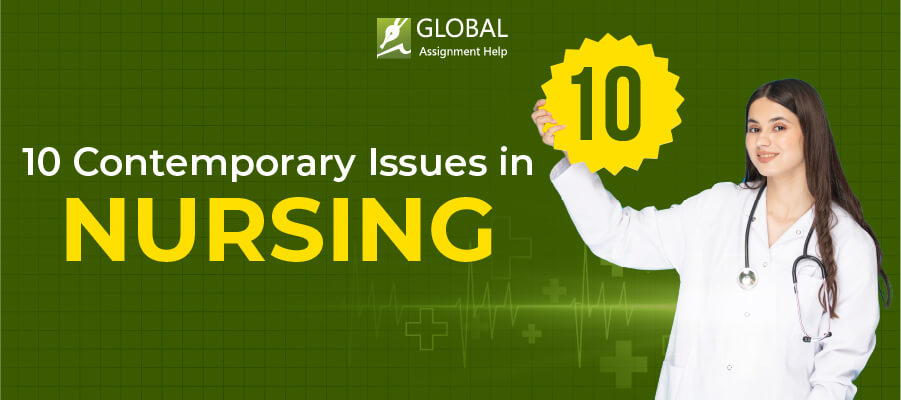 10 Contemporary Issues in Nursing Practise and Study
01-09-2023
289
14 minutes