Prewriting: Developing Logical Ideas for Academic Writing
Have you ever wondered how do writers whose storytelling skills blow your mind develop ideas for writing? Well, there are many techniques involved in it, and one of the best techniques that you can't ever go wrong with is Prewriting. It is the fist stage of writing process wherein the writer gets the leeway to experiment with the ideas just the way he/she wants. The purpose of Prewriting is to be messy with the thoughts as it doesn't consist of any logic, set pattern or a strict format to follow. It's a way to generate the ideas and capture the thoughts through writing.
Related Blog: Top 5 Upcoming Trends of Academic Writing In 2019
Here are some of the Prewriting techniques that can help you develop enriching ideas to begin your academic writing task.
Thinking: Writing a paper but don't know where to start? The first step is to 'Think.' Muse over the subject or a topic you're assigned to work on. No matter where you are, just think about the subject away from holding any preconceived notions in your mind. Gradually, you will sense a gigantic storm of ideas swirling around in your brain.
Questioning: Think about the questions related to the topic so that you force yourself to contemplate answers to those questions. Jot them down somewhere and try to solve them one by one to create a framework for your argument. This way you will be able to produce the purpose of your write-up, and when you know the purpose, then nothing can stop you from drafting a wonderful piece of work.
Freewriting: It is a form of Prewriting where a writer writes freely or extensively for a set period of time without considering the grammatical errors and spelling slip-ups. If you haven't practiced it yet, then now it's time to consider Freewriting. This will help you prepare a raw material for your final piece of work. Whenever you find trouble getting ideas on paper, use this technique, and you will see the difference for yourself.
Brainstorming: Brainstorming sessions have been used by people for decades to generate/produce fresh ideas. It is a powerful technique that is widely used by writers so as to welcome the thoughts that add to the write-up and improve it to a significant level.
Clustering/Mind Mapping: It is a graphical way to represent ideas and concepts and is a visual thinking tool by which you can structure the gathered information, analyze and comprehend it more effectively. Instead of using a little notepad to jot down your thoughts, you can simply do mind mapping to unlock the potential of the brain.
Listing: Prepare a list of the ideas that instantly come to your mind after the process of brainstorming. Put them on a piece of paper in an organized way as by doing this you'll never forget to include any useful thought that might work wonders for your paperwork.
Outlining: In layman's term, an outline is a plan for or a summary of a writing project. It allows the writers to draft the write-up in no matter of time without putting in much effort as it makes the task way easier.
We hope that you've got to learn the major Prewriting techniques from this blog. For those of you who don't have enough time to write the academic papers all by yourself can approach us and take our assignment help services at affordable prices. Global Assignment Help is available to serve you at any hour of the day or night to offer you with the best assignment writing services. Hurry up! Don't dilly-dally and call us today!
Students also like to read: Academics Made Easy! 5 Academic Tools That a Scholar Must Know About!
Lowest price
USD 7.13
Get A+ Within Your Budget!
24/7 Customer Support
100% Customer Satisfaction
No Privacy Infringement
Quick Services
Subject Experts
Innovative Documents
FREE Tools
To Make Your Work Original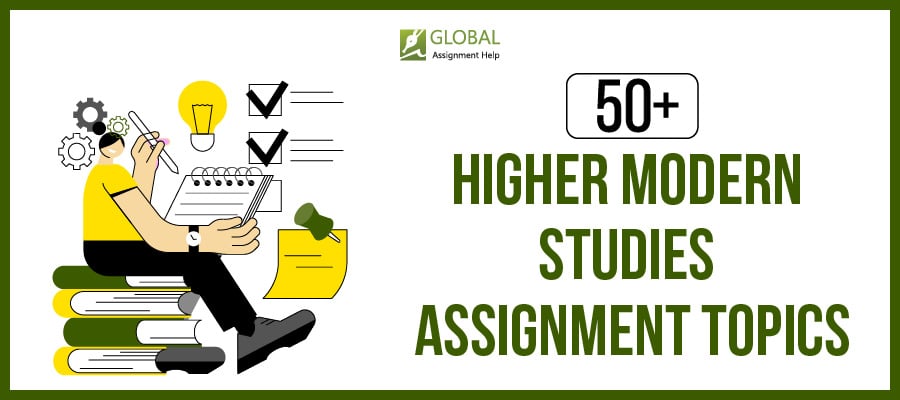 50+ Higher Modern Studies Assignment Topics to Ace Your Paper!