Funny Homework Excuses That Only Genius Students Know!
Students are creative people, and when it comes to saving themselves from the teacher's fury for submitting their homework, they become more creative. Those who are expecting to be caught in this situation can memorize this funny homework excuses to keep their parents' phone silent.
This situation was passed by all of us and is not unique. We may have come up with silly excuses like the dog ate it or peed on it. But the new generation needs better defense mechanisms in place as the teachers are getting more devious by each passing session.
You have to deploy your best defense mechanisms to fight this anarchy of giving homework help when child labor is banned worldwide. This revolt will need some innovative ideas to support like-minded students to demand justice from homework organization.
Have you ever heard your mom saying to father that 'don't bring your office to home'? Can't the same be applied to students? But it is the nexus between the parents and the students that have forced young minds to develop creative defenses to keep them at bay. They force needs to be awakened among young folks to fight this constant clamor about doing your homework on time.
Don't we have other things to do, or only the senior citizens allowed to fool around the entire day? This hectic life has been sucking the joy out of hardworking students' life. This raises the demand for new age excuses to counter the narrative created by the homework demanding forces. Memorize them all until you utter them in your sleep.
9 Funny Homework Excuses to Escape Detention or Call to Parents
1. It Got Hijacked
Everybody likes to make paper planes. Your teacher would also have done it. This can make your excuse validated by the childhood memories of your teacher. The conversation goes like this.
Teacher: Dear Achara, why haven't you submitted your homework?
Achara: Miss, I made my worksheet into an airplane, but it got hijacked. "Mic drop."
The teacher won't have a reply unless they deny that it is not possible. Wait for it; they may show their sympathy for your tragedy in real-time. After all, they are the second guardians.
2. Religion Trumps All
The one thing that wins all the debates is the religion, so why these innocent gifts of God shouldn't use it to prove their point. Adults are using it to justify their actions; why shouldn't the young followers do the same.
Teacher: Hey, Jaby, I have been waiting for your submission. Where is the assignment?
Jaby (in full seriousness): My lord, I did some research, and it turns out, doing homework is against my religion.
Teacher: Go on, finish your sermons (sits down on the floor in praise).
This card can be played anywhere unless you are in the Vatican, where the only guy giving sermons is the oldest person on the Earth. The teacher must believe you, or you can call out its hypocrisy.
3. Teacher Pay Should be Raised
These are very hard-working creatures that spend the whole day preparing the future of the world. This has moved some students to move for the rights of the teachers. Students will ignore every other work to fight for their deserving mentors.
Teacher: I find it interesting that Debra, your homework is missing.
Debra (with revolting eyes): I couldn't do my homework because I was at a rally for higher teacher pay.
The teacher burst into tears instantly.
What can a student do best? They can support the cause of their teacher and help them in making a living. Even the children sent to a school won't have to ignore homework for such a rally. Only the young can open the eyes of the administration.
4. The Batteries Got Discharged
Kids are getting tech-savvy every day. They understand what low battery can do to their video game target. They learn a lot on digital mediums and are always concerned about the power backup.
Teacher: Where is your computer science homework, Patrick?
Patrick: I was fully charged for all the coding and stuff, but my book ran out of batteries. (The light in the room went dim)
Now that is a kid from the millennial age; they know it is important to keep all the devices charged at all times. It is a pity that the book got discharged before the kid can display his skills on the worksheet.
5. Caring for Your Teacher
This quality has to be acquired by every student. They have to become sensitive about their teacher's health. They must be responsible for what they bring into a class, as it may risk others.
Teacher: I was wondering, Shaun, why haven't you brought last weekend's assignment?
Shaun (in worrisome tone): I had a cold over the weekend, and I was sneezing a lot. I didn't want you to get sick if I sneezed on my homework, so I didn't risk it. (Have you ever seen a heart melt).
A student must care about the health of their teacher, as they are the one risking their health dealing with us. The story ends with the teacher giving Shaun full marks for the assignment.
6. Sacrificing for the Family
The school is as important as the family that feeds you and looks after you. From time to time, we must make sacrifices for them too. We are the first to sit on the new couch they bought or remote holders when a new TV comes. There should be a sense of giving back.
Teacher: Will you submit your homework, Joey, or should I call your parents?
Joey: No need Miss, my family got a new paper shredder, and we had to see if it is working. Now, they are busy shredding their tax records.
The students need applause to help his family to understand the working of a paper shredder. The teacher must be proud of their student, who is so dedicated to a family event.
7. Fighting for Your Teacher
Students go through various battles to protect the reputation of their teacher. It should be an acknowledged fact among the student-teacher fraternity that they have to protect each other. Take a look at this poor reputation savior.
Teacher: John Snow, you were supposed to submit your homework today.
John: My master, I lost it fighting this kid who said you weren't the best teacher in the school. I fought for your pride; homework is worthless against that.
This kid is inspirational; everybody should learn from him. He fought for the dignity of his mentor and sacrificed the days work in it. This should be a lesson for all those who think that teachers are burdening them with tasks every day.
8. Speaking Truth to Power
Sometimes, the situation gets a little weird when a teacher fails to understand the student's problems. They impose unnecessary power on the kids, which must be answered in the same tone. They must understand after all the care; the revolt can also begin.
Teacher (with a smirk on her face): Dear Linda, there is no excuse for not doing homework.
Linda: If so, why isn't your homework done?
Teacher to parents: The girl has learned sarcasm; more education is a waste for her.
Sometimes students may feel that this is enough and lash out. A teacher must understand their feeling and not take a jibe at them. Smart kids can lash out in much smarter ways than this.
9. The Weekend
Well, a teacher must understand that the students also have a social life. Being a teacher doesn't give them the liberty to ruin the weekends of people they can command. This should be against the laws of the leisure society and the exploitation of kids' rights.
Teacher: Jane, I was waiting for you to submit your homework; why is it missing?
Jane: I didn't do my homework because I don't want to do school work over the weekend, because it's a stress-free time.
Now, that is the answer supporting the students' rights to having a stress free weekend. Why are teachers forcing us to work on our cozy afternoons by the stream in the woods? We may have different plans for us.
We have learned how the homework game has disrupted the lives of the students. They are desperate for some writing homework help online to make some time for other important activities. Students take care of everyone, and we can't provide them with such basic help?
Can Homework Writing Help Be Found Online?
A dedicated student can find such help easily if they are focused enough to look for one credible source. One can easily find help as there are many such portals to assist students. Still, one must be careful as there are many impostors in the online world. They need to understand that the best homework help online will not take sides with anybody. It will focus mainly on the students and explore the ways to help them.
In the past, online services weren't available for students to keep up with their homework. This had pushed students to go for excuses that seem funny on the face of it but are children's real concerns. They are young, and they will hide problems from you. The teachers and parents have to understand them.
This led to the creation of a portal that dedicated itself to help students a decade ago. In no time, the young Y2K generation caught up and the confidence built over time. One must understand the process behind this trust.
Also Check: K-12 Level Homework Writing Service
Why Global Assignment Help is the Best Homework Help Online?
Students are used to making funny homework excuses, but they are also entitled to it. Now many teachers will ask why? Because they are involved in many activities at the same time. They can be pursuing their hobbies and passions, which the teachers won't care about. Just like a coach won't hear about how long the class was if you are late for the practice.
The experts at Global Assignment Help identified this problem years ago. They dedicated their lives to help students who are unable to fulfill their homework deadlines. They joined hands to make sure that the funny homework excuses remain only for fun and do not impact a student's career.
This has led them to create a service that can be trusted around the year to fulfill students requirements. Dedicated professional writers are looking after that area. To improve the experience of the users, several features were added over time. These features improved the overall quality of the service.
Unlimited Free Revisions
Client Data Privacy
Money-Back Guarantee
On-Call 24*7 Support
Free Plagiarism Report
Festival Discounts
0% Plagiarism
Ownership Guarantee
When a few people move to look out to help students, a wave gets generated. This has sustained us to help out students like you or anyone else. The services like homework writing help are available round the year. Make sure you place your order and get the best deals along with the best service.
Lowest price
USD 7.13
Get A+ Within Your Budget!
24/7 Customer Support
100% Customer Satisfaction
No Privacy Infringement
Quick Services
Subject Experts
Innovative Documents
FREE Tools
To Make Your Work Original
Should Homework Be a Part of the Curriculum? Know Its Pros & Cons
07-11-2022
179
8 minutes minutes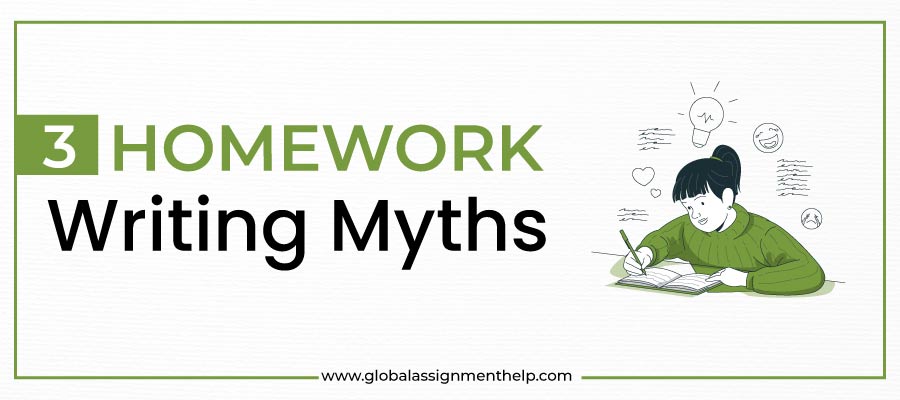 Learn The Reasons Why "Roberto Nevilis" created homework?
13-10-2022
184
11 minutes minutes