Future Scopes and Benefits for Every Finance Student
Table of Contents
Finance is one of the most popular choices of career for an aspiring student as finance offers numerous career options to the working professionals in various industries. A student pursuing Finance degree at any educational level gains ample of business and financial skills that can help him/her to work for a number of enterprises. They can even try for the top-notch internship opportunities while studying and have good commanding jobs offering handsome salaries after the degree or course. So the next time you are exhausted with the number of case studies, accounting sheets and finance assignments given by your professor; don't get disturbed, as it is all worth it.
Although the financial study is both dynamic and challenging, it puts you at the very heart of the money management. It also offers a variety of other avenues from various academic disciplines whether you love to communicate with people face to face or prefer to create corporate success behind the stage.
With hundreds of possible career opportunities available in the financial sectors within the realm of insurance, banking, financial services, offer a chance to create wealth using innovative methods and bring out possible success in the corporate world.
Below are four possible career paths in Finance for every new graduate:
1. Financial Planner
Financial planners are sometimes, also referred to as finance architects. The main objective of a financial planner is to strengthen the client's financial revenues by looking at the future perspective, evaluating the primary financial data, analysing the weak points in the structure of the organisation and recommending working solutions.
A student who is looking forward to becoming a financial architect is expected to have excellent aptitude skills in research and critical thinking in the analysis. He/she should also have good communication skills which increase their credibility.
As a financial planner, you have great employment opportunities with banks, insurance companies, mutual funds management companies, pension management, security firms and an independent working platform too.
2. Claims Analyst
Claims adjuster is someone like a sales agent whose principal purpose is to find and close the attractive business deals. Claims adjuster has an important task of ensuring that the companies' eligibility standard matches the clients' allegations. They evaluate various submitted claims to validate the accuracy of the alleged data for which they collect every relevant material and even inspect the evidence of the claims personally.
They are also supposed to prepare the approval or denial report of every claim made in the organisation.
If students are wishing to experience success in the field of a claim analyst, then they should have a critical eye for the detail, good communication skills, excellent negotiating skills, multitasking abilities and extensive knowledge of the field.
As a claim adjuster, you have job opportunities in insurance companies, fraud management departments, banks, big retail firms, and customer complaint management.
3. Financial Advisor/ Relationship Manager/ Accounts Representative
Do you love meeting new people and nurture strong working relationships? If yes, then the job of a relationship manager or a financial advisor is your best fit.
To determine the success of any corporates, these agents, relationship managers or advisors are the lifeblood who help in maintaining the current clients and also build new ones for the organisation.
Key attributes that will help a student to succeed in this domain are strong interpersonal skills and excellent communication skills so that you can easily share complex financial ideas with the clients in a much simpler way.
You may also like: Top Reasons to Study Accounting
4.Investment Banker
Investment banker, indeed one of the most challenging and rewarding jobs of all times. The main job specification of an investment banker is to bring relevant and appropriate information for the company where they can make investments and gain right avenues.
To collect such information, it is required to have knowledge of business functions, analysing various financial statements, constructing financial models, preparing reports, the market trends, managing trades, developing presentations and moreover, supporting superiors of the investment banking team.
A financial advisor should possess qualities like excellent problem-solving skills, a strong work ethic, ability to work under extreme pressure, proficient quantitative and analytical skills.
So you think you are good with numbers and is well-versed in handling a number of spreadsheets, then you can also try a hand in any one of these exciting high-paying jobs. You will be benefited greatly and will attain utmost satisfaction in your career.
Hope this blog has guided you well for a new life ahead. But in case if you are facing any issues in writing any of your academic document related to finance, you can contact Global Assignment Help. We have experienced team of prominent writers from round-the-world which is working to provide aid to scholars who are in dire need of academic writing help.
Call Us Now and Get The Best Seasonal Discounts!
Lowest price
USD 7.13
Get A+ Within Your Budget!
24/7 Customer Support
100% Customer Satisfaction
No Privacy Infringement
Quick Services
Subject Experts
Innovative Documents
FREE Tools
To Make Your Work Original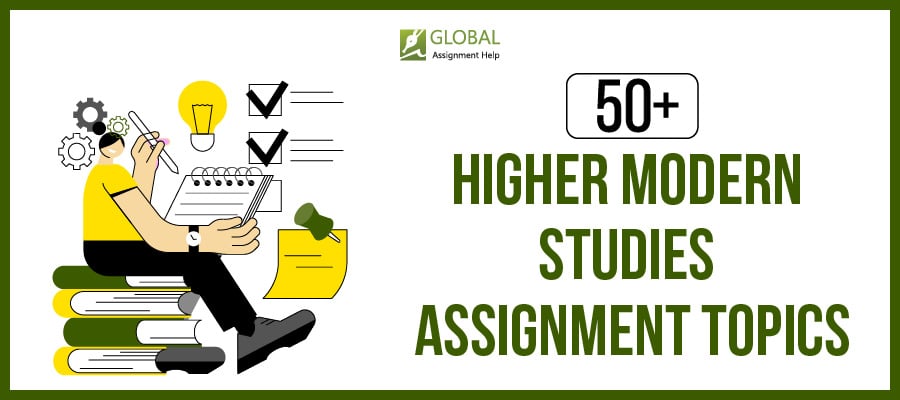 50+ Higher Modern Studies Assignment Topics to Ace Your Paper!
26-09-2023
161
13 minutes