Writing a Short Essay? Important Sections & Structure Explained
Students have to deal with various types of coursework during their time in colleges and universities. These can range from something as long as a dissertation to a short essay, in terms of complexity. The thing that troubles the most is a compact format to deliberate on a topic with limitations of one or two pages. This requires one to focus their knowledge and skills to produce an impacting document. There are several other works that demand heavy research and perfect writing skills but when you are asked to do that in a short format, things get tricky. There is no headroom to explain a point and you have to just do it in as fewer words as possible.
Some students get confused when they are assigned such compact tasks. Here is a detailed dive into the important things that one needs to keep in mind while writing a short essay.
What Is a Short Essay?
It is a short form of a regular essay. This document is written following the same guidelines as the longer version but the ideas and information is needed to be compacted according to them. The length of a short essay doesn't go beyond a maximum of 2 pages. But they may depend upon the rules laid down by the mentor. These are written for topics that are trending in the current world and one assumes that the background information is known to the potential reader. This helps in reducing the length of the document as it allows you to cut short on setting up the context.
The most important thing is to catch the attention of the reader with the help of the topic. There is a little space for explanations in the document and the topic should cover the crux of the write-up. The document can go up to 500 words if you are being judicious on your limits. The main point of a short essay is to spell out your opinion on a given topic without getting into explaining the reasons and providing examples as to why you think so.
Things bring us to the point where the structure of the document becomes important. It has to be direct and concise to put out your point strongly.
This Is Interesting: What Are Examples Of Language Techniques? - Their Effects & Examples
Structure of the Short Essay
This point has baffled many students as to when the document is so compact, how can one figure the details of providing it with a structure. This mistake is done by many and results in a downgrade. No matter how short is the essay, it follows a structure that is similar to that of a regular essay. So, one needs to follow the structure to get maximum out of their document.
Introduction: It is a small section where you give the context of your topic and issues revolving around it. You don't have to go into the details in it but have to present the topic in such a way that everyone knows what is coming in the sections ahead.
Thesis Statement: Here, you write down your opinion on the topic and present the audience with a question that you want to answer at the end of the document. It should act as set up for your research and content ahead. It acts as the point that you want to elaborate upon with precise data and arguments.
Body Paragraphs: This is where you weigh in on your arguments. You have to write about the topic and explain it a bit. Then you have to provide supporting arguments to prove the point while ending the body with a summary of the whole para. There are several approaches that people use while writing this part. One of the most widely used approaches is TEEL paragraphs. Here, the structure of the para is the topic sentence, explanation, evidence, and the link. This type of approach can reduce the length of the document while providing enough space to lay down your argument.
Conclusion: This part is where you give a summary of the findings that you have made. This depends on the evidence and the explanations that you have provided for you to stand on the given topic. You have to give a small implication of your findings and get the reader to form an opinion for themselves.
This is the basic structure of any essay that one needs to follow. It is important that the order remains the same but there is a quality attached with each section that one needs to keep in mind while writing a short essay. If still you found this tough then you can also go for our free online essay typer tool.
You Might Like This: 80+ MBA Assignment Topics Relevant in Modern Business Practices
Important Sections of a Short Essay
A document is incomplete when any section is missing, so all the sections are important for the writer. But, there is a special need attached to each section in a document that makes them stand out and defines their placement. The structure is explained above, and now let's discuss the importance of the sections.
Introduction: This section is to gain the attention of the reader. One can put out some hook in this section to lure the reader in for the whole document. A hook is a statement that can be controversial or going against the general belief of society to make your work a worthy read. People start to hope that they will get something new out of your work.
Topic Statement: This can be also be considered as the thesis statement. This section defines the core crux of your document. This sets up the tone, theme, and direction of your research with an impact on the conclusion of your work. The section is not about laying down what the general belief is but it is for presenting your approach towards the topic.
Main Idea: This part is included in the body paragraphs. You have to present your opinion on the topic while providing evidence for that particular thought. You have to explain the details of your research and provide a conclusion based on your findings. There are multiple body parts and each para provides one main idea that can become part of the final
Transitions: This is done at the end of paras to interlink to different sections. It helps the reader move over from one thought to another. They also announce the page that the reader is going to lend next and the shift doesn't seem to abrupt them. These help in maintaining the continuity of the document and keeping the reader engaged in your work.
Citations: There is no document except fiction that doesn't use information gathered by people other than you. This gives this section the most important place in academic writing work. One has to provide details of the research work that they are using in the document. They cannot share a piece of third-person information without crediting them for it. The needs grow more strong when a document is an official academic work. Any professor is not likely to accept a work that has not mentioned the references used to collect information on the topic.
Comment: One must provide a comment on the whole topic based on what they have learned from their research and the situation around them. It may come as an opinion that explores the future and behavior of people in present settings. A comment can open the door for future research and academic essays as it can include the potential implications of your conclusion.
Unity and Coherence: When one is writing about a topic and using different examples to bring the idea home, one has to streamline them. One needs to develop coherence in each idea that unites all the body paragraphs to prove one final point. This important because when you write on a topic critically, you must approach it from different sides with different sets of data. This helps it in making a holistic document where most points are covered from most sides.
The importance of each section is defined by the topic one selects. There are some topics where the conclusion is already known, but the approach is different from previous writers. Some topics throw up varied arguments and create confusion in the minds of the reader. This is why topics are such an important part of the process.
This Might Help You: Want to Improve Thesis Writing Skills? Structure to Editing All Explained in One!
Latest Topics for Short Essay Writing
One is free to write about anything that they like but the essence of an essay comes from the relevance of the topic in the current world. The length is small and space for context is limited. Therefore, one may prefer to write about topics that are current hot potatoes and need minimal context from the writer. Here are some topics that can prove to be good if one gives proper attention and researches them thoroughly.
Was the move of the USA to pull out of Paris Climate Summit a worldwide disaster?
Is China bullying its neighbor to establish itself as a superpower in Asia after USSR?
Has the world handled Covid-19 responsibly?
What are the few implications of a pandemic in the 21st century?
Has the Facebook monopoly risked the privacy of people around the world?
Is NZ the best place to live in right now?
Has Jacinda Ardern provided leadership that no other world leader has provided?
Will we see a human colony on the Moon before the end of this century?
Is India moving away from its commitment to democracy?
What are the implications of Trump losing the elections this year?
These topics can be used to provide information that is already circulating over the internet. The only need is to get some research done and bring out a document that engages a reader. There are still a few things that students must avoid while writing a short essay.
What Not to Do While Writing a Short Essay?
There is a need to understand the topic without banking only in your opinion. If one starts a document with a clean slate, they may produce a work that is worth a read. The research should be unbiased and the opinions in the conclusion should only be given based on the research that you have provided.
One must include opposing views on the topic in their research. It helps in creating a wholesome document where you are not looking as an opinionated and biased person. It is important in an essay because you are writing to complement the work already done and not form sections with varying opinions. The best essays are those which provide a view of the topic from every angle.
One should not delay the work thinking that it is just a short essay. No matter how short is the content but it too requires a detailed research to produce A-grade worthy work. The arguments are needed to be backed up by supporting research. Delaying this work will only lead to you submitting a mediocre piece of work.
Also Check: Write My Essay Online
Still Confused? Get the Expert Writers of Global Assignment Help to Write You a Top Quality Short Essay.
Students of various streams explore the services of Global Assignment help and they hope for the best results. Our writers are professional and never take the smallest of the works lightly. They have written a short essay from time to time and provided top-notch essay writing service to students from all fields.
Some of our writers working in AI sectors have provided path-breaking programming assignment help to students of related subjects. The quality of our writers is never a point of debate among our clients, they take it for granted. One thing that is resulting in our increasing popularity is our service features. One must take a look:
24*7 Customer support
100% Plagiarism-Free
50% Off for New Members
20% Discount on Multiple Monthly Orders
Quality of Work
Privacy Policy
Money-Back Guarantee
There are many such features that make us stand out of the crowd and one can explore more of them on our website. There is only one thing remaining in you getting the best of our essay help services, that is a click of your mouse on the 'Order Now' button.
Lowest price
USD 7.13
Get A+ Within Your Budget!
24/7 Customer Support
100% Customer Satisfaction
No Privacy Infringement
Quick Services
Subject Experts
Innovative Documents
FREE Tools
To Make Your Work Original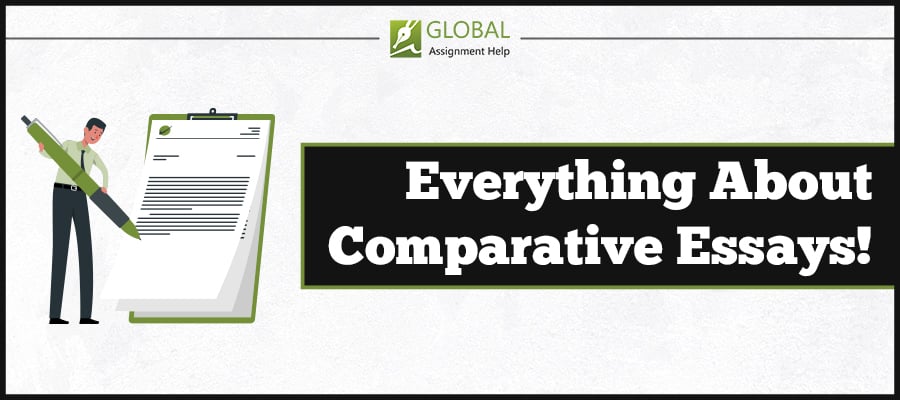 How To Write Comparative Essay Properly? Talk To Our Essay Help Experts.
18-04-2023
212
16 minutes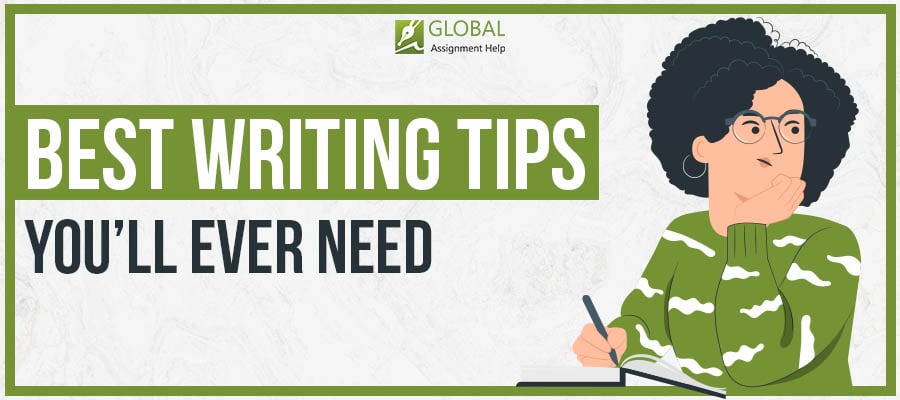 From Topic Selection to Submission: Learn the 14 Finest Essay Writing Tips
27-02-2023
355
17 minutes