A brief guide to designing a college assignment sample
This guide is intended to aid the students in finding the ways of "How to write an assignment for college". If you wish to grasp more about writing a college assignment effectively, you may take a look at the general steps of writing an essay, thesis, dissertation or research papers here. To avoid dissatisfaction of your instructors, you have to create eye-grabbing paper that not only assists you to score well, but also makes you star in the class.
Arguments – Less Contentious and More Systematic
A key feature of college writing is the arguments that should be arranged in a more orderly manner. It is a set of statements that offers three things that most of the readers expects:
They would encourage them to say "Interesting, Amazing…."
They expect to see the supportive thoughts that makes the writing interesting and give a real challenge to the reader.
They would like to see evidences that encourage them to agree with your opinions.
Begin with the assignment after planning your thoughts so that you don't waste your valuable time on wrong initial starts. Conclude the paper with some strategies for drafting and revising the whole content.
Interpreting professor's Expectations
Some details of what to include, how to structure and how to organize your paper are necessary to consider because these general questions helps you in composing a paper in the right format. Some instructors will expect you to add all the mandatory details in the assignment, penalizing you in terms of low grades if you depart from it.
Some few professors may want you to demonstrate only that you have understood during a semester, but most will want you to use only the stated points. This situation generates the need for interpreting the demand and expectations of the professors.
Start by carefully looking the guidelines of the instructors. They always wanted from you to follow a guide for written assignments. If after all the relevant analysis, you will find that you are still uncertain about how to write an assignment for college, ask your instructor. If for some or other reasons you can't ask him, search a guide for written assignments online.
Another Important Feature – Focus on the Key Point
A question that possess high importance is "what an essential point is", what counts as a good one. The process of writing a college assignment is not all simple until and unless you will plan it and decide its structure. Find out the single key point and also the evidences to support it.
A good point has several key characteristics as
It says something significant about what a topic and helps readers to understand it better
It says something that is not obviously known by your reader
It is as convincing that no one will switch to another piece of assignment to find better stuff.
You should recognize all the good and bad points like these before you start writing your first draft. Writing is a way of thinking all the aspects of the problem and discovering what your mind says. So do not feel that you should start to write only when you have a full set of points in mind. Instead, write to discover, draft and to refine it
Lowest price
USD 7.13
Get A+ Within Your Budget!
24/7 Customer Support
100% Customer Satisfaction
No Privacy Infringement
Quick Services
Subject Experts
Innovative Documents
FREE Tools
To Make Your Work Original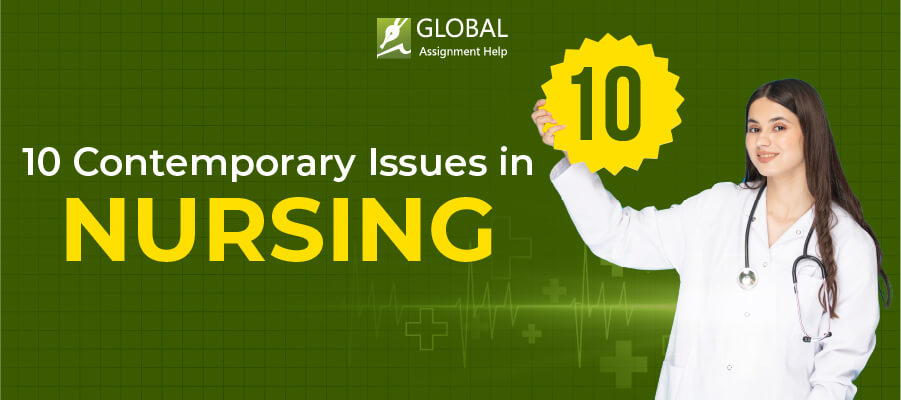 10 Contemporary Issues in Nursing Practise and Study
01-09-2023
291
14 minutes