How to Answer the Complicated Interview Questions?
Interviews are the inevitable part of a student's life. (S)he needs to face several interviews during and after the completion of the degree course (s)he is enrolled in. It is seen that university scholars are learning the skills essential in their respective subject fields so as to cross every hurdle in their way with ease.
We understand the fact that it is not easy to get selected in an interview for the students. Therefore, the experts at Global Assignment Help, have come up with some smart answers to the most typical questions that will help you crack an interview at the drop of a hat. Take a read through the points mentioned below to get enlightened about them.
"Why did you opt for this subject?"
This is one of the most common questions that is asked during an interview. The interviewing panel is looking for the candidates who have a genuine interest in the field. So you should not tell the panel about the minimum competition or high earning sources instead, you should tell them:
"Because I love the subject and it perfectly fits in with my career aims"- If you are genuinely interested in any discipline, then you are likely to enjoy any task assigned to you. And, this shows that your selection is a part of the plan to achieve your long-term goal.
"Why did you choose this university?"
This question is a part of most of the interviews because they want to know if you are being dishonest or you seriously have plans to implement. Also, take this question to show your knowledge about the university. Thus, you should answer:
"Because the university takes every initiative to help the students enrolled in this course"- This will depict that the field you've opted for was in your mind first and then you have decided which university to opt for. Never tell them that the university was offering courses at affordable rates, even if it was one of the major criterion for your selection.
"What are your hobbies?"
The questions like this are put forward to know the other things a student is interested at. Therefore, you should never tell the panel about something that you have no idea about. You can mention some activities that you find interesting to pursue in your leisure time, which can improve your credibility in the post you've applied for.
"What are your weaknesses?"
The key to answering this question is to turn a negative reply to something that seems positive. For example, you can say that "I spend too much on books", or "I am a perfectionist". Never bluff the panel with "I don't have any weaknesses."
"Tell us about some of your achievements that you are proud of?"
Take this as yet another chance to highlight your interest in the job you have applied for, so try to give a relevant answer. You can tell about the extraordinary achievements in sports or cultural events, but do not specify something that is totally irrelevant.
Hope this blog will help you out in your upcoming interviews.
If you need any kind of academic writing assistance, then you can connect with our team. We, at Global assignment help, have satisfied innumerable students residing in the UK, US, Australia, New Zealand, Malaysia, etc., and have secured the position of one of the leading assignment writing service providers.
We also offer some incredible guarantees to our valuable clients each time they choose us as their service provider. You too can avail them along with the best deals and discounts by placing your order right now!
Lowest price
USD 7.13
Get A+ Within Your Budget!
24/7 Customer Support
100% Customer Satisfaction
No Privacy Infringement
Quick Services
Subject Experts
Innovative Documents
FREE Tools
To Make Your Work Original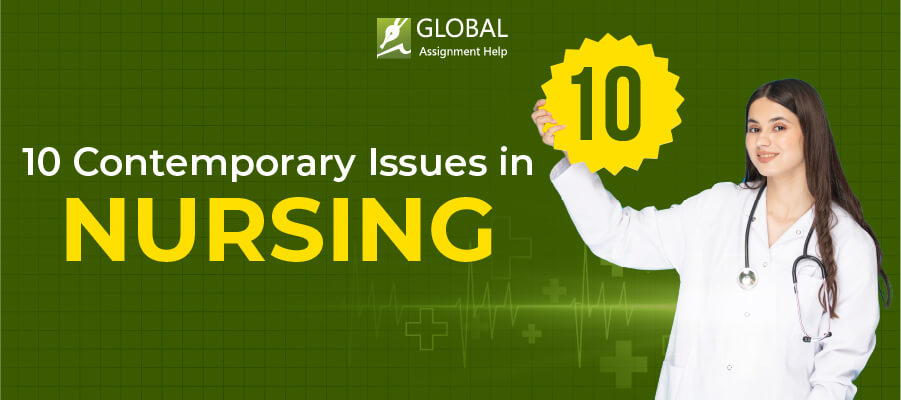 10 Contemporary Issues in Nursing Practise and Study
01-09-2023
292
14 minutes