Common Factors Contributing to Poor Academic Performance
While you may have contributed a lot of precious time practising on your assignment writing for the next year, there are plenty of factors that creates hurdles in achieving career goals. Some students can give their extraordinary performances in academics while some of them face big hurdles in their college life. The students usually struggle throughout their college years due to the few most common potential obstacles:
In order to move forward in a career, you have to understand what core competencies you need to acquire and how you will employ these skills. Most of the scholars lack basic academic skills. In order to enhance your skills, it doesn't mean to attend the classes regularly and read all the textbooks. The content, which you study in your class is important, but you also need a strategy to succeed in your career. Once you start receiving assignments, you should look many resources to draw research notes, cite sources, etc. You must learn an art of managing your time effectively.
Most of the students experience a lack of motivation and they no longer want to excel. They do not want to take an extra load of assignment writing because they get enrolled themselves in less interested courses. Many of them feel pressure of their families when they fail to get an admission in the desired university. These situations doesn't let them succeed in an academic career. If you want to overcome this one of the biggest obstacles, look at the brighter side of the subject and give your 100% efforts to achieve them.
Are you unable to concentrate on studies for a prolonged period of time? No worries, this happens due to boredom and lack of skills. In this case, you often need to work hard to concentrate on your subjects. Some of the scholars join part-time jobs due to financial problems like they have to pay for educational expenses. This situation generates lack of concentration.
We all live in fast-paced digital world, where we don't have enough time to give other activities in which one of them is assignment writing. Many of the students are poor time manager, which means they do not know how to manage the time to get high results. If we work without any timetable or fix structure, we will never get success. So, try to make a fixed structure of your routine, so that you will not feel the shortage of time.
Even in the presence of all the facilities, many students face difficulty in getting academic success because of their wrong study habits. Many students fail to form a right study schedule, due to which they fail to cover all the subjects in-depth during the final examination. College needs an effective study schedule and total dedication. Never leave your task of covering all the chapters for the last minutes. So, make sure to identify all the negative factors that are affecting your career goals. If you think you are a victim of these symptoms, contact us to get assignment writing help. We will help you overcome these college burnouts.
24x7 Support?
Lowest price
USD 7.13
Get A+ Within Your Budget!
24/7 Customer Support
100% Customer Satisfaction
No Privacy Infringement
Quick Services
Subject Experts
Innovative Documents
FREE Tools
To Make Your Work Original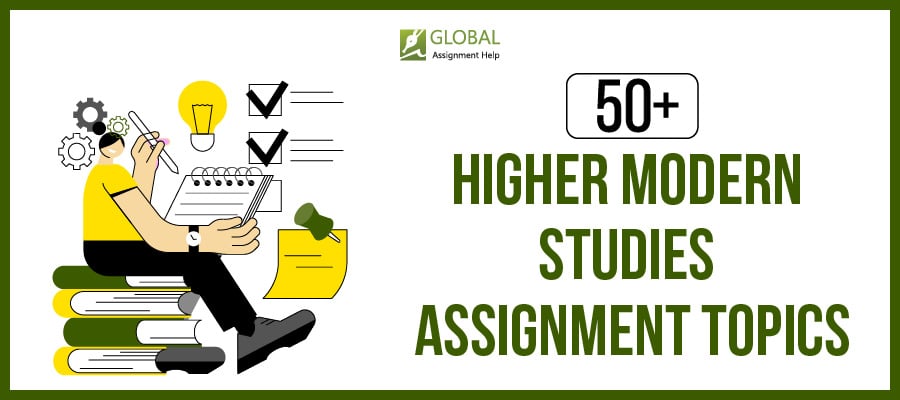 50+ Higher Modern Studies Assignment Topics to Ace Your Paper!
26-09-2023
119
13 minutes