Why and How Metaphor Should be Used in Assignments to Engage Your Readers?
Nowadays even the most amateur writers make use of metaphors in their writing because metaphors enhance the writing in many ways. The first one is that it gives readers a picture in their mind that is what is being discussed. If you too want to know your reader that "how beautiful the subject's eyes are, then you should make use of metaphors in your document like her eyes were sparkling pond. So, you would have surely been understood that metaphorical writing can be used to take your readers to an imaginary world with the relation of two unrelated objects. Similarly, our assignment writing service providers have enlisted a few more points to show the importance of metaphors.
Advantages of Metaphors
Metaphors add spice to the writing and can make words sing and dance. They add a layer of richness, overall making you an amazing storyteller.
Metaphors help the readers relate the things with a complex world. They make the situation more clear, realistic and tangible to the readers. Thus, readers become able to digest certain things. Metaphors also explain the complex topics to the readers more easily and effectively.
Metaphor gives a strong visual element in the document to the readers that is why they find it more interesting to read.
Using metaphors can push the behavior of the readers and show them a direction towards any action. They can unlock the saturated imagination of the readers and enable to do a more thorough engagement with the document through their imagination.
Drawbacks of Metaphors
No doubt metaphors are the most important tool, no matter you are writing fiction, non-fiction, or assignment. But if something has advantages, then it surely has disadvantages too. Similarly, metaphors too have a few drawbacks, that are:
Over usage of metaphors can weigh your prose significantly. A metaphor should give your assignment a better understanding and clarity to your readers. Don't force metaphors into your writing. Rather, use only once in your text.
Avoid cheesy or cliched metaphor. Students often use this in their documents. For example, he was blown away by her words. The metaphor should not bring a halt to the readers while reading. It should have a flow.
Always know your audience before using the metaphor because metaphorical language differs from culture to culture. Most of the people think metaphorically and create their own scenario using own words. It means a different group of people will have a different understanding of metaphors. So, if you want to use a particular metaphor, be sure to understand the usage of that.
Avoid cliches and of forcing metaphors in assignment unless you are trying to make a point that is both persuasive and effective.
How to Create Own Metaphor?
Content containing metaphors usually get a lot of attraction from the readers. However, if you can't relevant according to your usage, you can create your own metaphor. Here are some useful steps to do it.
Focus on the concept you're trying to explain. For example, you might be informing your readers about the importance of assignment writing.
Brainstorm the concept and note everything down that comes to your mind.
Make a list of all similar objects or concepts. Along with it, mention a few things that come to your mind using the free association technique.
Which one stands out the most among the all? Does this metaphor make your topic more readable to your readers? If yes, go with it.
The above short tips are the only guidelines to help you make your own metaphor. The trick is just about thinking out of the box and coming up with an amazing metaphor.
So, if your assignment is half-baked, then look for metaphors to make it complete. It is an exceptionally powerful tool that if used properly, they will knock off the socks of your readers.
To know about the fiction read this blog: Master Strategies to Write a Fiction
Lowest price
USD 7.13
Get A+ Within Your Budget!
24/7 Customer Support
100% Customer Satisfaction
No Privacy Infringement
Quick Services
Subject Experts
Innovative Documents
FREE Tools
To Make Your Work Original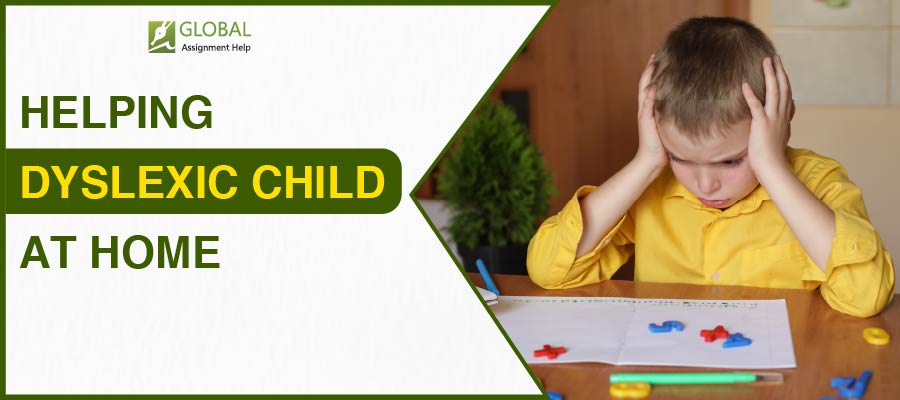 How to Help a Dyslexic Child in Writing at Home?
21-08-2023
466
16 minutes