What Makes MBA Assignment Writing Process Easier? 10 Tips to Help You
Assigned with the MBA assignment writing task?
Finding it difficult to complete it within the deadline?
Well, do not scratch your head and bite up your nails, we are here to help you.
Yes! We have come up with something very useful that will help you write your MBA assignments without any stress.
Excited to know?
OK! So, read this blog carefully...
Tip 1: Know the Subject Matter
The first thing that you have to recall while composing an MBA assignment is "Subjective knowledge." If the basics are strong, then you can easily compose any sort of MBA paper effectively.
Suppose, you are writing an assignment on accounts specialization, so you have to know the basics of budgetary very well.
Tip 2: Conduct Extensive Research
You have to conduct in-depth research regarding your subject of specialization before writing. Suppose, if you have chosen market specialization as your topic, then you have to research more on the market survey process.
Tip 3: Study Hard
You need to concentrate and study a lot, then only you can compose a perfect MBA assignment writing task on any specialization. You can gain knowledge from any source like online websites, web journals, textbooks, papers, magazines, etc. You can also refer to MBA scholarly blogs as they are termed as the best assets for every student for all specializations.
Tip 4: Always Adhere to Your Subject
If you want to write MBA assignments with perfection and in less time, then try to adhere to the subject. For example - If you are writing a paper on finance, then emphasis more on finance subjects and give less importance to its other relevant subjects like marketing, economics, etc. This way, you can remain focused on your subject matter and craft a perfect assignment in no time.
Tip 5: Avoid Writing Unnecessary Information
Most of the students have a habit of adding irrelevant details while writing an assignment. That is why their paper looks dull, and they get low grades. You should avoid doing so because when you write too much unnecessary information in a single assignment, then the professor gets confused or may get bored while reading. So, it is better to write everything to the point and eliminate everything that is not relevant. The best way is to go through the entire assignment after completing it.
Tip 6: Use Enough Graphs, Diagrams, and Examples
Our MBA assignment writing service providers suggest drawing more and more diagrams. You should also include practical examples along with the illustrations so that you can compose more lively MBA assignments.
For example, if you are writing a marketing assignment, then you can include diagrams on different theories like - BCG matrix, SWOT analysis, supply chain management, Boston matrix, etc. This is how you can easily complete your assignment easily without taking much stress.
Tip 7: Do Not Repeat Ideas
It is one of the common mistakes that the majority of MBA students make. They keep on repeating the same idea multiple times while writing an assignment. This marks a bad impression on the professor and that is they cannot fetch desired grades. Thus, you need to be very careful about it and avoid repeating the same thing again and again. Rather, try to include unique and new ideas so that your professor gets impressed while reading your MBA assignment. For that, you can refer to scholarly articles and MBA blogs.
Tip 8: Use Accurate Formatting
Accurate formatting is very essential for making a perfect assignment. Most of the professors give formatting guidelines to scholars, but many don't. In that case, you should consult with your professor regarding the type of formatting. You can also go through MBA samples to get an idea about it. If still, you don't find the solution, then you can seek MBA assignment help UK as our experienced writers are well aware of every kind of formatting. They will help you prepare a perfect assignment that matches your professor's expectations.
Tip 9: Avoid Plagiarizing
This is the most crucial factor that you need to remember while writing an MBA assignment on any specialization. Avoid copying information from any of the sources because once the professor detects plagiarism in your assignment, then it will directly get rejected and spoil your reputation. In case you are referring to any source, then do not forget to mention it in the reference list.
Tip 10: Proofread More Than Once
Finally, after completing your assignment, take some break and then proofread the paper carefully. It is your duty to submit a 100% error-free assignment, then only you can fetch desired grades. Take care of grammatical errors, spelling mistakes, punctuation, vocabulary, sentence construction, etc. If you do not have enough time, then you can reach us as we provide the best proofreading and editing services.
Final Thought!!!
Writing MBA assignments is not that difficult as they seem to be. All it needs is a strong command of concepts and a little smart work. So, by using these aforementioned tips smartly, you will get one step closer to A+ grades. So, follow them properly and compose a grade-worthy MBA assignment writing task in no time.
Lowest price
USD 7.13
Get A+ Within Your Budget!
24/7 Customer Support
100% Customer Satisfaction
No Privacy Infringement
Quick Services
Subject Experts
Innovative Documents
FREE Tools
To Make Your Work Original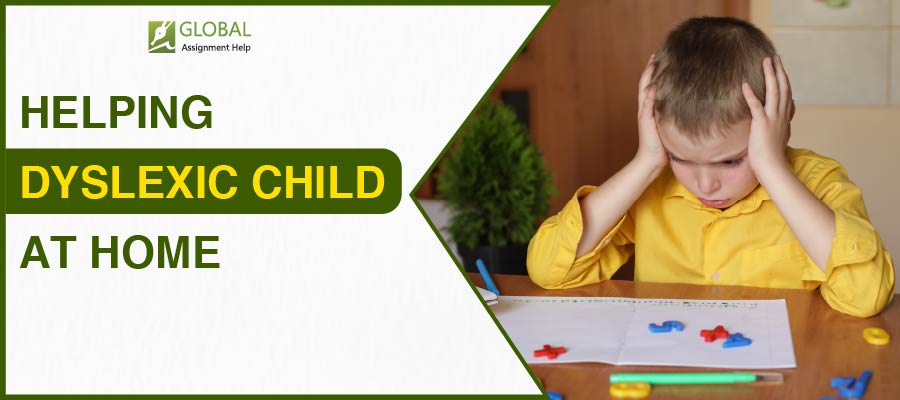 How to Help a Dyslexic Child in Writing at Home?
21-08-2023
477
16 minutes