Tricks to Do Effective Brainstorming for an Outstanding Assignment
You have a lot of ideas to work on, but can't decide that great one which can make your assignment outshine your peers? Well, relax. The best way to decide a good idea when you're struggling with "How to make my assignment?" is brainstorming all the ideas you have.
Don't worry, here are some simple tricks to do effective brainstorming for an outstanding assignment.
Be ready with your tools and get the balls rolling...
Tricks to Do Effective Brainstorming:
Trick 1: Develop an End Goal
The first and foremost step towards effective brainstorming is to decide the main goal that you want to achieve. It is not necessary that while doing brainstorming, you should exactly know what you are going to write, but you should have an idea of what you want to gain from it. So, before start doing brainstorming, first, get the goal clear in your mind and then proceed further.
Trick 2: Note Down All the Ideas
As soon as the idea strikes your mind, just note it down because it happens that, you forget that idea at last. So, it is better to write down all the ideas and start analyzing them one by one. After analyzing them properly, just pick the best one and start working on it. Remember, you have to work with those ideas later, so take time and think clearly.
Trick 3: Start Exploring the Topic of Your Interest
Of course, you will write an outstanding assignment only if the subject and topic are of your interest. So, do proper brainstorming and then pick a suitable topic of your interest, then only you can produce a better output.
Trick 4: Consider Your Audience
Think about the information that you want the professor to get from your assignment. You want to draft an informative assignment, a thought-provoking, or an engaging piece? Always remember, when you start doing brainstorming, just think about your end goal, then only you can proceed successfully. Thinking about the audience at an initial level will help you to do effective brainstorming.
Trick 5: Practice Freewriting
This is the best approach to detect whether you are on the right track or not. So, all you have to do is start writing for just five minutes on your idea or analyzing the one you think is worth pursuing. Doing so will help you to figure out whether that particular idea is worth putting more time in it or not. If you feel like you can't write more on that idea, then the best way is to switch to the other option. This can be the best way to let the ideas flow throughout the assignment.
Trick 6: Do Mind Mapping of Your Thoughts
Most of the students prefer to use the list method to note down their ideas and work on it. So, at that time doing effective mind mapping can be a unique method to do brainstorming and you can easily stand out among your peers. If you want to break down the ideas into small parts, then just write down the main idea in the circle and further write down the related idea into small bubbles and connect them with a line.
Trick 7: Find the Perfect Place
For effective brainstorming, it is crucial to have a perfect environment. You can't concentrate on your work while watching a TV or while using your mobile phone and listening to music. To draft an outstanding assignment, all you need is a quiet place where you can fully concentrate on your work without any distraction. Then only you can achieve your goal successfully.
Trick 8: Get Help From Friends/Professor/Experts
Sometimes, it becomes very difficult to come up with unique ideas. In such a situation, the best way is to take help from any of your friends. You can also consult your professor regarding this, and if your problem still not get solved, then seek my assignment help from the expert writers. Doing so, you can easily overcome your problem and can work on your task properly.
Trick 9: Take a Break in Between
Proper brainstorming is the best way to let the initial thoughts out, but sometimes brain stops working, and at that moment you need more time to process those ideas. So, to avoid such a thing, the best way is to take small breaks in between. This way your mind will be refreshed and you can easily think of great ideas.
Trick 10: Implement It in Your Writing
Once you are done with the brainstorming part, the last and the final step is to let these ideas flow on paper. So, use this brainstorming as a tool to prepare a perfect assignment and mark a positive impression on your professor to fetch top-notch grades.
You can like this blog: Tips & Tricks by Online Assignment Helpers
Final Words...
For almost every student, the most challenging part of academic writing is simply coming up with unique ideas about what to write. If you too have the same issue, then do not worry to get all your ideas out because every idea is valid. All you need to do is take enough time to properly sort out the ideas and apply the best method to implement those ideas.
Make sure to keep all the above-mentioned tricks in mind, before you start doing brainstorming for your assignment.
Good Luck!!!
Lowest price
USD 7.13
Get A+ Within Your Budget!
24/7 Customer Support
100% Customer Satisfaction
No Privacy Infringement
Quick Services
Subject Experts
Innovative Documents
FREE Tools
To Make Your Work Original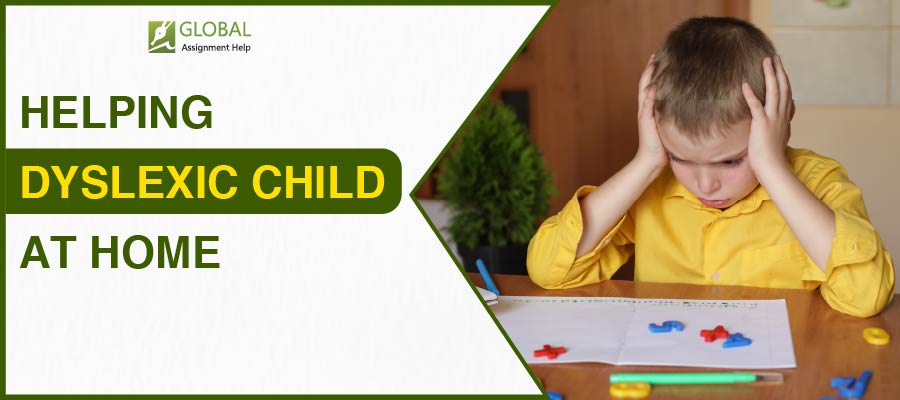 How to Help a Dyslexic Child in Writing at Home?
21-08-2023
463
16 minutes