Psychological Tricks That Can Help You Land Your Dream Job
The word "job interview" can make anyone feel nervous. It's the one meeting that can decide whether you are going to be working at a particular place, experiencing their work, and getting ahead in your professional life or not. Because it's the first step towards a successful career, it's essential that you should be completely prepared. While interviewers consciously take note of your answers but your body language reveals clues about your personality and attitude. It's very important to be calm, composed, and confident during an interview. But, how do you ensure that your body language is giving off the right vibes inside interviewers mind? Here our Psychology assignment help experts have enlisted a few tips in this regard.
Dress According to Job
Before going for an interview, everyone has a question that what should be worn. Career Builder, an online employment website, conducted a survey and found out that it is best to stick to neutral colors, such as black, blue, or grey. After surveying several hiring managers and human resource professionals, they found that different clothing color combinations convey distinct impressions. 23% recommended that wearing blue indicates that the candidate is a team player, while 15% said that black is a sign of leadership potential. Dress codes are important from an interviewer's point of view because it already creates an image before speaking a single word.
Mirror Interviewers Movements
According to the psychological experts, we tend to like those people who seem to have the similar body language. This is called the 'chameleon effect' and can be applied during interviews. It's important as it indicates that you are compatible with the person. Otherwise, it may be assumed that you are not interested in what they are speaking. Make sure you are not copying interviewers completely; instead, you have to be distinct sometimes.
Maintain Your Body Language
The term body language includes any manner, gesture, or posture that conveys meaning to the observer. The way recruiter perceives your body language can make the difference. Activities, such as cracking your knuckles or playing with your pen, can make a negative impression. Showing your palms generally indicates sincerity, while pressing the fingertips of hands together shows confidence. On the other side, you shouldn't hold your palm downwards as it is a sign of dominance. You should also try to avoid tapping your fingers, folding your arms, and overusing hand gestures which show impatience, disappointment, and distraction respectively.
Be Candid About Your Weakness
Everyone has some weakness, but rather avoiding it, try to overcome it. One of the tricky questions frequently asked during an interview is that "what are your weaknesses?" In answering this, your initial response might be to frame an answer which emphasizes your strengths. But a recent research from Harvard Business School suggests that false modesty can make you a sycophant in eyes of your interviewers. It's wiser to say something genuine which sounds more honest and could make your interviewer more inclined to hire you.
The resume only enables you to get an interview call. It's the performance in your interview which gives you the opportunity to grab that job. Psychological tests are becoming an increasingly popular way for companies to screen candidates for any potential post. For getting any job, technical skills are important but being psychologically prepared are equally valuable. So, the tricks mentioned above are important to keep in mind while appearing for an interview.
Lowest price
USD 7.13
Get A+ Within Your Budget!
24/7 Customer Support
100% Customer Satisfaction
No Privacy Infringement
Quick Services
Subject Experts
Innovative Documents
FREE Tools
To Make Your Work Original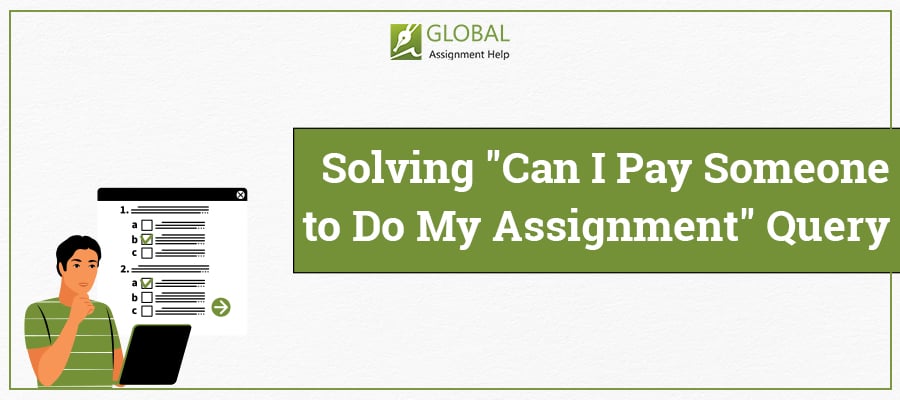 Are You Thinking to Pay Someone to Do My Assignment? Here's an Ultimate Guide!
22-04-2023
381
13 minutes
Is ChatGPT a Good Alternative for Students? Know Detailed Information On It!
10-04-2023
420
15 minutes