Don't Let Literature Assignment Turn You Modern Tragic Hero! Seek Expert's Help
"Yea noise, then I'll be brief, O happy dagger!
This is they sheath;
there rust and let me die."
William Shakespeare (Romeo and Juliet)
These are the last lines of the famous tragic story, Romeo and Juliet. If you have recognized them, you must read this blog by global Assignment Help experts to learn about the modern tragic hero.
Modern Tragic Hero: The Evolution Story from History
If you are a literature student, then this topic can interest you. Students who are pursuing this course have to deal with topics where they focus on character development, story, plot, and many more factors included in writing(Literature). In this particular blog, we shall focus on the topic: "Tragic Hero." So, first, we should get an insight into what a tragedy is.
What Is Tragedy? Difference Between Historical and Modern Tragedy
The tragedy is a genre of writing where the end of the story is not happy. In simple words, this is a form of drama that deals with the causes of great suffering and pain like separation, demise, accident, crime, and a lot. We can say this is a feeling that makes your heartache and is mostly found in dramas, movies, or books. Now, with time, the way it is described and looked at has changed completely from the time it was actually introduced; this makes it an important thing to discuss. Let's have a look at it from the perspective of assignment help providers.
What Is Traditional Tragedy?
The history of Literature has always been known through the Ancient Greek Language. So, according to it, the traditional tragedy portrays the fall of the protagonist from a high-risen stature to ruins. And the behind this is, either it was a predetermined fate or the outcome of a tragic flaw.
What Is a Modern Tragedy?
Modern tragedy is a more realistic tragedy where the hero, a common man, is shown facing realistic challenges and at different stages of his life. It includes the downfall of a normal man, his rises- how he falls again and rises back and an unhappy end at last.
What Is the Difference Between a Traditional Tragedy and a Modern Tragedy?
The main differences between traditional tragedy and a modern tragedy are as follows:
| | |
| --- | --- |
| Traditional Tragedy | Modern Tragedy |
| This is the tragedy type which was being used for a long time. | This is the tragic story of the latest times- evolved from the traditional one. |
| It has one main character in the story. | It has more than one main character in the story. |
| The protagonist of this story is typically a wealthy person from a noble family. | The protagonist of this story is a common man, just like any other. |
| This has a unified plot with a single time span. | This includes multiple plots with variant real-life time spans. |
| This includes Hubris, Hamartia, Catharsis-like elements. | This includes sarcasm and irony-like elements. |
Who Is a Tragic Hero? What Are Its Elements?
Enough of fantasizing about how a tragic hero would look like, right? This section will provide an insight into who is a tragic hero and what are the 5 characteristics of a tragic hero. So, let's take a keen look at it.
The tragic hero is the main protagonist of any story. He is often seen as a person who is noble, rich, and with heroic characteristics, but due to a tragic flaw or shortcoming, he ends up in the tragedy of downfall. This is a character that should evoke pity or fear in the minds of the reader.
Sometimes the antagonist of the story can also be the tragic hero if he possesses these 6 ideal characteristics:
Hubris -The tragic heroes are observed to possess a lot of Hubris (pride) in themselves, which often leads to tragedy.
Hamartia - In most tragedies, Hamartia, the fatal flaw is quite a common quality of heroes.
Peripeteia -Often, the tragic heroes experience Peripeteia, a sudden change in their fortune.
Anagnorisis -Tragic heroes at a point experience anagnorisis, where they learn about another character's true identity.
Nemesis -We can always find nemesis, an inescapable rivalry or agent of the downfall of heroes in tragic stories.
Catharsis -Most of the tragic stories end up heroes are having catharsis, holding up emotions.
If you are asked by your professor to list only 5 characteristics from these 6 ideal ones, then our assignment help online providers suggest you include the top must as stated by the great philosopher, Aristotle.
Examples of Some Popular Tragic Heroes of All Times
Romeo
The main lead of Romeo and Juliet by William Shakespeare is a tragic hero. He belongs to a high-standard society and falls in love with a girl. But, out of the wrong choices they make to work out their relationship, they end up losing lives leading to a tragic ending.
Hamlet
In the story Hamlet by William Shakespeare, the lead role- Hamlet is again a tragic hero. Here, he is a person of high rank who violates a law, which is Hamartia and ends up causing suffering to others. These characters of the character make him a tragic hero.
Jay Gatsby
The novel "˜The Great Gatsby' by the author, F. Scott Fitzgerald, has a tragic hero as the main protagonist. In this story, Jay Gatsby is known for his charm but portrays the American dream's corruption, which leads to his death at the end for the tragic flaw.
Simba
The Disney movie "˜Lion King' has the main lead Simba, who is a tragic hero. He believes that he was the reason for his father's death and holds up emotions, which is a Catharsis, and then he overcomes his fear of his family's disapprovement which is a trait of heroes.
Elsa
Frozen movie by Disney has a main lead, Elsa, who is a tragic heroine. She is from a noble status and possesses a tragic flaw, Harmantia- the curse to freeze anything and everything.
What's the Function of a Tragic Hero in Literature?
The tragic hero is Literature has the following purposes in a story:
They are the main focus of the story.
They are able to evoke emotions in the reader.
They provide important life lessons.
The impact the lives of the reader.
They warn and prepare the reader for what is coming.
These are some functions of tragic heroes in Literature. If you are writing about one in your academic work, then you might need a real hero to save you from the tragedy of failure. Wondering who can be your savior? Read the below section to know more.
Who Is the Hero in a Student's Life Tragedy? Assignment Helpers!
Literature students might find this blog the most useful, right? If you are also working on a similar or same topic or even a different one from Literature, you would know its struggles. And, if you are stuck or need any help with it, then turn to Global Assignment Help. We have a team of professionals from different fields who can assist you through this in the most effective manner resulting in top-notch quality work that will get you top grades. So, without being a tragic hero of your academic life, seek assignment or homework help from our experts right away!
You might want to read this:
How Assignment Help Saved Anna from Wasting a Year?
What Are the Most Common Language Features in Literature?
An Overview of Narrative Conventions & Their Importance
Lowest price
USD 7.13
Get A+ Within Your Budget!
24/7 Customer Support
100% Customer Satisfaction
No Privacy Infringement
Quick Services
Subject Experts
Innovative Documents
FREE Tools
To Make Your Work Original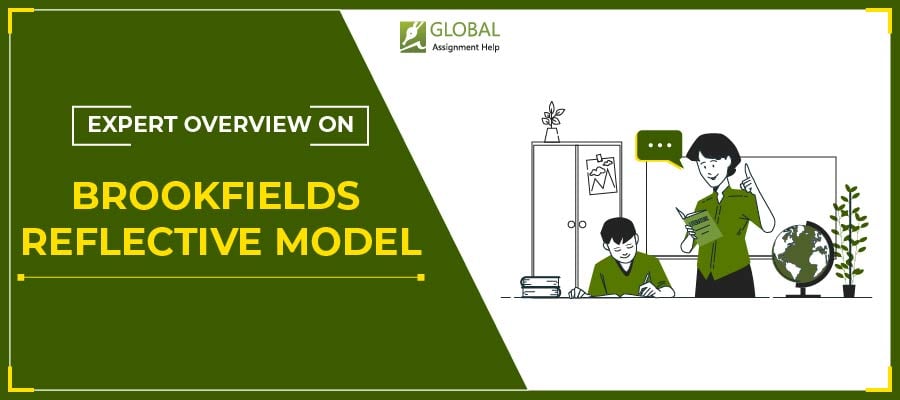 A Expert Guide to Brookfield Reflective Model and Its Four Lenses