Example of Executive Summary for Assignment | The Top 5 to Help You
"A wet fish handshake." You may have heard of this idiom. When you expect a warm handshake and don't get it, then it shows how dull and under-confident the person is, and you may not want to meet him again. Likewise, when somebody reads your executive summary, he can understand how exceptional or boring your report can be. This is also called a summary of summaries. Most business students have to write it, and that is why they need to know the example of an executive summary for assignments.
It is the preface of your assignment, so it needs to be super-concise. To write it in this manner, many students fail; they sometimes misunderstand it with abstract. But there is a difference in the executive summary and abstract. Let's clear your doubts by reading the below section.
Executive Summary: How Different It Is from an Abstract?
Abstract:
The abstract is used for academic research.
It is the overview of the entire assignment or paper.
The abstract is shorter than the executive summary report.
It is an impersonal piece of writing.
The abstract is written on the first page after you finish writing.
Reading only abstract is not enough; you have to read the entire document.
Executive Summary:
The reader can get a concise outline of the main report by reading it.
It is not a mere summary; it includes all the key points but is described very briefly.
The format of the executive summary is the same as the main document.
It includes headings, points, diagrams, and has a proper structure, unlike abstract.
It can be used to read in place of the entire document.
So, these are the main differences in both. Many students get confused about the length also; that is why they want to know how long is an executive summary. Hope by reading the above points; you must have understood that it is longer than the abstract.
For any academic paper, its structure plays a crucial role. The entire flaw and look of the paper depend on it. If the structure is not perfect, then a flawless document can't be written. The same thing is with the executive summary; even here the structure matters a lot. There are several things about its structure that students are unaware of; you will come to know them all. So, let's move ahead to read the below section and know the structure of the executive summary.
Students also like to read: Wondering "˜How to Start a Conclusion?' Here's an Ultimate Guide for You
What Is the Perfect Structure of the Executive Summary?
A lot of business students struggle with this question. When they get a job in any company, they will have to write an executive summary for a business plan, so they will need to know its perfect structure. Some main points are written below; by reading them, you can come to know its structure.
It is 5-10% of the main document or assignment.
Written to target some specific people.
The language should be appropriate and simple.
Write some catchy lines to attract the reader's attention.
The paragraphs should be short and concise.
The sequence of the executive summary should be similar to the main report.
It should also have a conclusion at the end.
These are the important points that can help you to produce an amazing structure. Now know the main elements or sections structure of the executive summary below.
Introduction
Analysis of Research
Recommendation
Implementation
Reflection
Conclusion
You should follow this format while making the structure so that you will not have to ask "˜How to format an executive summary.'It gives the nuance of the entire paper, so making the flawless structure is quite necessary.
But, what will you write in it after making the structure? Don't worry; this blog has answers to all your problems. In the coming sections, you will come to know what to write and how to write.
So, let's move ahead without more delay.
What Are the Key-Points to Be Included in an Executive Summary?
When you see an example of executive summary for assignment>, you may feel unable to understand what are the key points to be written in it. So, this write-up highlights these points for you below.
Company Description: 
You have to mention for which type of company you are writing the executive summary. Do in-depth research about it, its history, establishment date, services, and few lines about the opportunities.
Market Analysis: 
What are the strong and weak areas of the company? You will have to find both to provide a comprehensive market analysis of the business.
Findings:
What type of resources you use for the research you have to mention in the paper. This is one of the most important key points to be written in the executive summary of an assignment.;
Financial Projections: 
When you discuss any business model in the executive summary report, you must write the financial projections. They show the current condition of the company.
While writing all these key points in the paper, make sure they are minutiae; otherwise, your report can go longer than normal and may exceed the word count, which can become the reason for weakening the executive summary.
Now you know what to write, the time has come to understand how to write. For this, have a look below.
How to Write a Flawless Executive Summary?
Almost all the professional writers who provide an example of executive summary for assignment, write them in the same way shown below.
Introduction: 
Although the executive summary is already a preface of the main document, you still have to make it concise while writing its introduction. Highlight the main points of the report so that the reader can imagine what can be written inside. The introduction should be written very heedfully and precisely, so you may require an assignment helper.
Analysis of Research: 
The second thing you have to mention is research. Here you have to write all the research sources along with the importance of the research. Most of the key points are written in this part of the report. Your findings can be many in numbers, but when it comes to an executive summary, only write which are directly linked to the main issue.
Recommendation: 
Describe what are your key recommendations. These should be written after you finish talking about the findings or problems. Provide an appropriate solution to the issue you find while doing research analysis.
Implementation: 
You can also call it 'an action plan.' The main things you will have to take care of while writing it the are-the time taken for implementing the plan, the skills needed to bring it into action, the budget analyzed for it, the management of the entire project in every circumstance. Also, don't forget to mention the risk factors involved in implementation.
Reflection: 
This is the result you get after implementing the recommendations. Many universities require students to write it while some not. Anyway, it is a good thing if you include this section in your executive summary of the assignment.
Conclusion: 
A lot many students don't know how to write a conclusion in the executive summary. This is because it is already a precise summary of the large document. You can give another name to it like "˜wrapping up.' And then describe the main points in a few lines with the gist of the main theme.
Till now, you have learned many things about executive summary writing, and hope you have understood how it is written. Now, you will come to know the most effective examples, so that no doubt will be left in your mind regarding the report.
So, read the executive summary sample below.
You may also like to read: Learn About the Major Language Techniques to Upgrade Your Writing Skills.
Example of Executive Summary for Assignment: The Top 5
Example 1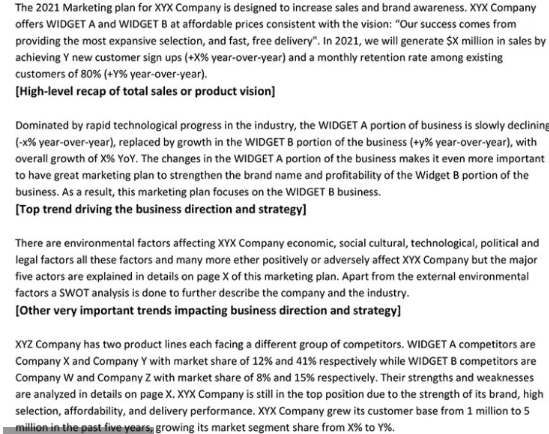 Example 2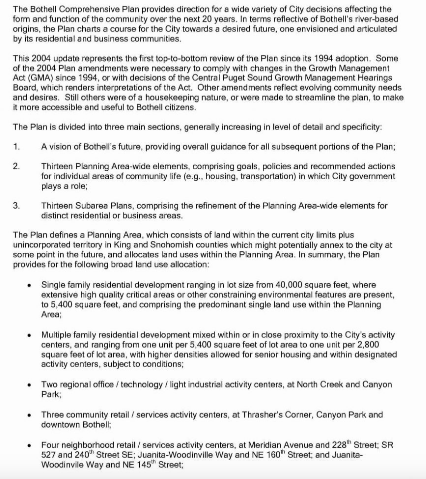 Example 3
Example 4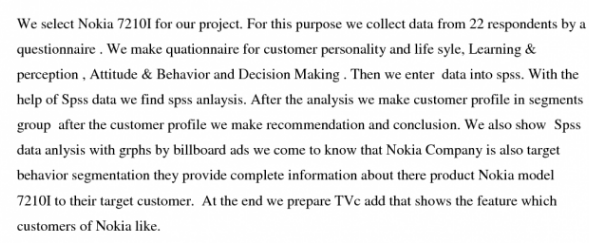 Example 5
These are some of the top samples, through which you can understand in a better way, and there will be fewer chances of doubt. Students make more mistakes when they avoid seeing the executive summary example>
But as you know them now, so the chances of mistakes are rare. There are many students like you who struggle writing it, so we have compiled some frequently asked questions associated with this type of summary. Have a look below.
You can also read:"'How to write an effective summary.
Students FAQs on Executive Summary>
How do you write an executive summary for an assignment?
Ans-An executive summary should be concise but clear enough that the reader will not need to read the main document. Follow the structure of the assignment for an executive summary like introduction, body, and conclusion. Don't write lengthy information; if necessary to mention it, then concise it without losing its real meaning.
How do you start a summary?
Ans- Begin it with an impressive sentence that introduces the main idea of the assignment. Keep superfluous, redundant, and off the theme points at bay while writing a summary.
How do you write a summary example?
Ans- Topic: Impact of communication in the operating room
Summary: Communication failure in the operating room can exhibit various problems. Through different means, you can avoid improper communication and ensure the health of patients.
How long is a summary?
Ans-Normal summary of any assignment is 1/3rd of the original paper, while an executive summary is approximately 10% of the original text.
You may have got answers to many questions after reading these FAQs. Since summary writing is not easy, so there may be a requirement for assistance or guidance. If you face any problem while writing it, then don't feel helpless as you can seek online assignment help from our professional writers.
Leave the tension for the best help as the below piece of information provides a solution for the same.
The Best Writing Help for Executive Summary Is Offered Here
Are you spending sleepless nights over executive summary writing? Then the time has come to relax and sleep well. Global Assignment Help is a renowned writing assistance provider for more than a decade now, so if you seek our help, then you will not have to struggle with writing. Not only this, you can get the highest marks in your assignment and essay writing as well, that too at budget-friendly prices.
Let's know the salient features of our service area.
Impressive:
Our professional writers make the students' papers impressive by their excellent writing style so you can easily impress the professor and get the highest marks
Error-Free: 
Mistakes in the paper are difficult to remove by students, so they can't even manage to get average marks. But experienced writers don't make any mistakes in the assignment; they proofread it multiple times.
Free Plagiarism Report: 
The assignment offered by the professional writers are original or have no copied content. You will be given a free Plagiarism report through which you can ensure the paper's originality.
Unlimited Revision: 
If you want some changes in the paper or some specific sections and headings, then also ask the experienced writers. They will consider all your recommendations until you get satisfied.
Amazing Discounts & Offers: 
You can get all the assignments at lower prices. We have seasonal and evergreen discounts too. You can also enjoy free assignments.
You are provided with the example of an executive summary for assignment and suggestions on how and what to write; if you still face any problem, then we are here to help 24*7.
Lowest price
INR 594.27
Get A+ Within Your Budget!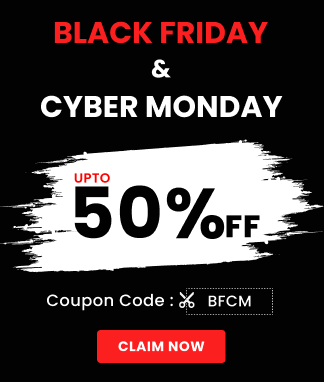 24/7 Customer Support
100% Customer Satisfaction
No Privacy Infringement
Quick Services
Subject Experts
Innovative Documents
FREE Tools
To Make Your Work Original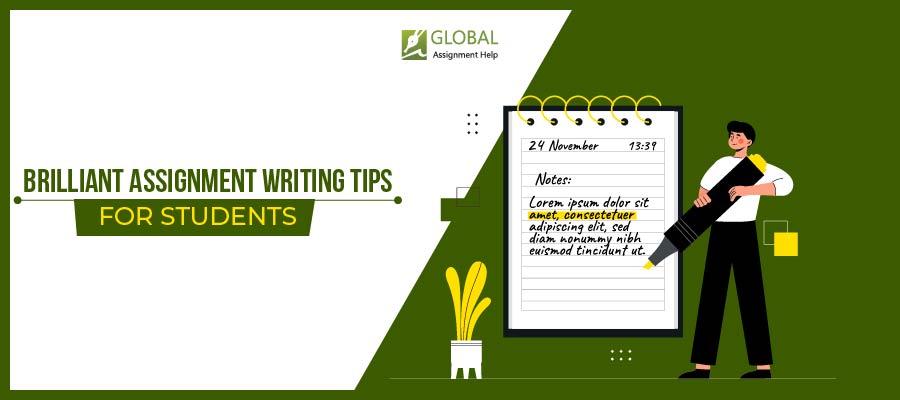 8 Assignment Writing Tips to Aim Great Scores
09-11-2023
284
18 minutes