How to Research for the Human Rights Law Assignment?
What is the toughest thing to do while composing an assignment on human rights law? Well, it is researching for the document. Many students struggle to research effectively and ultimately come to us in the need for human rights law assignment help for the same reason. Are you also facing a similar problem? If yes, then put all your worries aside and give this write-up a careful reading. Why? Well, this is so because here we will acquaint you with a wonderful research technique, known as, Q methodology. Excited to know more about it? Read the next segment of this piece of writing with the utmost concentration to get familiarized with this amazing method.
What Is Q Methodology?
As stated earlier, Q methodology is a research technique propounded by William Stephenson, a renowned psychologist in 1930. According to him, people's views and opinions can easily be analyzed in 7 steps. After analyzing them, you can use them in the assignment effortlessly. Pondering about how is psychology and viewpoints related to the human rights law assignment writing? Well, the subject's name answers this question. How? Look at the word "human rights". On reading it you will realize that the subject studies the privileges and obligations of us, i.e, human beings. While commenting on the laws related to it, first, you must know what people feel about them and why.
Now, you must be wondering about what these steps are, right? Well, do not stress your brain as we will share the same through the next section of this write-up. Go through it without letting any distractions hamper your attention even a bit.
6 Steps of the Q Methodology
The wait is over. Here are the steps you need to research for the assignment using Q methodology. Read them carefully.
Step # 1 Build a concourse: Do you know what a concourse is? Well, it is nothing, but, a collection of all the statements people make about a particular topic. Now, why to collect them? Well, the answer is simple. For analyzing the opinions you must know them in the first place. Therefore, the first step is to build a concourse, i.e., a compilation of what famous personalities such as politicians, laypeople, organizations, etc. say regarding the assignment's theme.
Step # 2 Develop the Q set: While building the concourse, you will come across many viewpoints about the topic. Analyzing all of them will become tedious. Therefore, to make the analysis easy,  develop the Q set. Confused what the Q set is? Well, do not be. It a collection of the most important & relevant opinions about the subject matter.
Step # 3 Select the P set: Now that you have developed Q set, the next step of research is to select the P set. We know you are perplexed about what it is. Well, it's a group of participants that will comment on the Q set. You must be careful while selecting them. Choose those individuals who have enough knowledge about the assignment's topic.
Step # 4 Conduct the Q sorting: After selecting the P set, the fourth step is to conduct Q sorting. Here you are required to request the participants to comment on the Q set opinions and put them under one of the following categories.
  Least like what I think
  Somewhere in between, i.e, neutral
  Most like what I think
Step # 5 Know the reasons: Now that all the participants have commented on the opinions and segregated them into the above-mentioned categories, the next step is to interview them and know the reasons for their categorization. Do not skip this step at any cost as it will help you analyze the viewpoints for the human rights law assignment better.
Step # 6 Analyze and interpret: After knowing the reasons of why the participants put the particular opinion in one of the three categories, now you need to analyze and interpret them. We know you think that analysis and interpretation are the same. But, it is not. While analyzing something, you only observe it deeply and make notes about it. Whereas, interpretation means adding your comments, i.e, what you feel regarding the others' viewpoints and the topic.
Also Read: Basic Assignment Writing Problems of Every Law Student
Now if we ask can you research the human rights law assignment, then what will be your answer? We hope it is yes. But, if it is not or you require any other assistance to compose the document, then feel free to contact us for the best assignment writing services in the town. Our experts are subject wizards and experienced academic writers. They have an experience of more than 10 years and will be pleased to be your helping hand. If you believe them, then they will make sure that you come up with an impressive and grade-worthy write-up easily.
You May Also Like to Read:
Lowest price
USD 7.13
Get A+ Within Your Budget!
24/7 Customer Support
100% Customer Satisfaction
No Privacy Infringement
Quick Services
Subject Experts
Innovative Documents
FREE Tools
To Make Your Work Original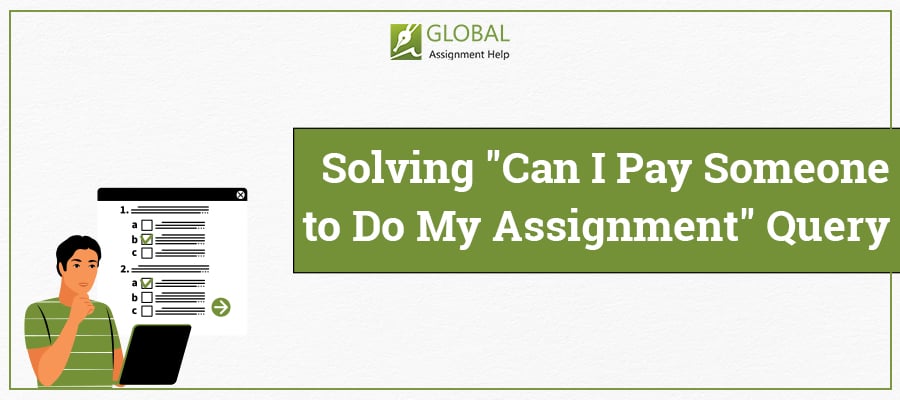 Are You Thinking to Pay Someone to Do My Assignment? Here's an Ultimate Guide!
22-04-2023
377
13 minutes
Is ChatGPT a Good Alternative for Students? Know Detailed Information On It!
10-04-2023
416
15 minutes